Art Educator's Conference: Making Art a Part of Daily Life for Young People
VIEW EVENT DETAILS
No Country: Contemporary Art for South and Southeast Asia Programs
Panel discussion
Registration at 12:45PM
Conference at 1:00PM
Close at 5:00PM
Although many proclaim that the arts should be part of every child's education, the current reality of busy schedules, shrinking budgets, and competing priorities, frequently result in marginalizing the arts. How do we nurture a museum going culture and cultivate an appreciation of visual arts in young people?
Join us for an afternoon that brings together visual arts educators from schools and museums, curators and art administrators to explore, share, and discuss best practices in art education. Divided into two panel discussions, educators from the U.S., Singapore, China and Hong Kong will share their experiences. Participants will engage in breakout sessions to discuss their own visions, current practices and contribute ideas to inspire the next generation.
 
Panelists and moderators include: 
Rowena Cheung Po Man, President of Hong Kong Society For Education In Art
Susanna Chung Yuk-man, Head of Learning and participation, Asia Art Archive (Moderator)
James Heung Chun Bun, Chief Executive's Award for Teaching Excellence (Arts Education Key Learning Area) recipients (2006-2007), Visual Arts Panel Head, Hong Kong Taoist Association Wun Tsuen School
Liu Yingjiu, Deputy Director, Rockbund Art Museum
Tina Pang Yee-wan, Curator, University Art Gallery, The University of Hong Kong (Moderator)
Suenne Megan Tan, Director, Education & Programmes, The National Art Gallery, Singapore
Raymond Tang Man-leung, Curator (Chinese Antiquities), Museum of Art
Sharon Vatsky, Director of School and Family Programs, Education, Solomon R. Guggenheim Museum, New York
Ada Wong Wing Kay J.P., Founder and supervisor, HKICC Lee Shau Kee School of Creativity
* Event will be conducted in English (with Chinese supplementary information).
* Please click here to download the conference rundown.
* Please click here to download the program booklet.
Please click here to view all the programs related to the No Country exhibition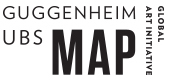 No Country: Contemporary Art for South and Southeast Asia is jointly organized by Asia Society Hong Kong Center and the Solomon R. Guggenheim Foundation, New York, and is a cultural engagement of UBS.

 
Event Details
9 Justice Drive, Admiralty, Hong Kong
Buy Tickets
Free admission; Online Registration Required

Add to Calendar
20131102T050000
20131102T090000
UTC
Asia Society: Art Educator's Conference: Making Art a Part of Daily Life for Young People
9 Justice Drive, Admiralty, Hong Kong
---