From Iran to Ramen, Asia Society's Most Popular Blog Posts of 2013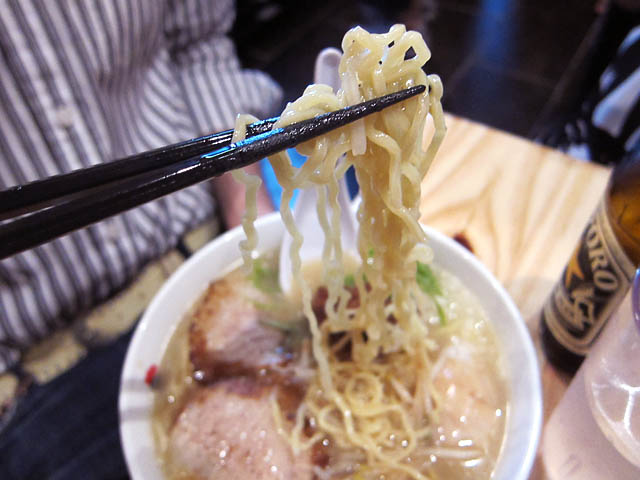 A bowl of happiness from Totto Ramen in New York City. (Jason Lam/Flickr)
Hopefully you have room for one more end-of-the-year list this holiday season. Take a look back and see what Asia Blog posts got people talking in 2013.
We sorted through several boxes of official tourism slides taken in Iran during the 1960s and 70s — and we reproduced two dozen of our favorites in this gallery. Published less than two weeks ago, this post quickly zoomed into our Top 5 for the year. Click the link above to be transported to a different time and place.
When we launched our Asia's Person of the Year 2012 reader poll last December, we were inundated with so many votes that we thought we had been hacked. Turns out the thousands upon thousands of votes we attracted were the result of a social-media-fueled grassroots effort by supporters of Pakistani cricket star turned politician Imran Khan. Not surprisingly, our January interview with Dr. Awab Alvi, who heads up the social media team for Khan's political party, also proved popular.
It seems a lot of people would have liked to travel to Iran with the king of pop art in the mid-1970s. Our interview with Bob Colacello, who actually did visit Iran with Warhol in 1976, was an instant success, especially on Facebook. So, what did Andy think of the place? "Well, Andy was like, 'Oh gee, oh wow, how glamorous,'" Colacello recalled. "He loved the fact that we could call room service at the Hilton Hotel and get caviar all day long for $10 an order."
This is what happens when you interview internet phenomenons — some of their popularity rubs off on you. And if you are talking to them about K-pop music and Korean food, all the better. If you're not already one of their 150,000 Twitter followers, click the link above to meet Canadian expats Simon and Martina Stawski, also known as Eat Your Kimchi, who document the weird and wonderful in South Korea.
In what some may call the "Year of the Ramen Burger," we interviewed Keizo Shimamoto, the ramen burger's creator, before we had even heard of the celebrated food mashup. In February, Shimamoto ranked the top ramen restaurants in the United States for us, and readers slurped it up. This food list proved to be the tastiest post we cooked up for you in 2013. And if you're still craving more ramen, Shimamoto visited Asia Society New York just last week to discuss the secrets of the ramen burger. Learn more here.
Thanks for making these posts a success in 2013. Now we've got to get busy working on what will be your favorites of 2014. Happy New Year!