Jing Qian
Research Fellow and Advisor to the President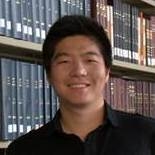 Jing Qian is an Advisor to the President and a Research Fellow at the Asia Society Policy Institute (ASPI), based in New York. His research focuses on political dynamics and policy formulation processes related to China's domestic affairs and foreign relations, and on regional institutions of the Asia-Pacific region.
Prior to joining ASPI, Jing served as a research fellow at Harvard University's Kennedy School, working on a major research project led by the Hon. Kevin Rudd on the future of U.S.-China relations. Jing also writes and speaks on state-society interactions conducted through China's legal institutions; the historical evolution of China's political and legal reforms; and China's foreign policy, particularly U.S.-China relations.
Jing is from Hangzhou in China's Zhejiang province. He holds a master of laws degree with honors from Harvard Law School, a master of laws degree from the University of Victoria in Canada, and a bachelor of laws from China. He is currently pursuing his Ph.D.
Related ASPI Initiatives
ASPI initiative, led by a high-level Policy Commission, to strengthen regional security institutions in Asia.

This ASPI initiative examines whether the international order can be reformed to reflect new power realities while ensuring continued support for open societies and economies.