Xi Jinping's Party Congress and Donald Trump's Trip to Asia
VIEW EVENT DETAILS
NEW YORK, November 8, 2016 — Director of Asia Society's Center on U.S.-China Relations Orville Schell and former U.S. Ambassador to China Winston Lord discuss China's 19th Party Congress and President Donald Trump's inaugural tour of East Asia. Tom Nagorski moderates the discussion. (59 min., 7 sec.)
---
Breakfast available from 8:00 AM
Discussion begins at 8:30 AM
Two world leaders, two critical events, one important conversation: China experts reflect on President  Xi Jinping and the just-concluded 19th Party Congress and look ahead to President Donald Trump's inaugural tour of East Asia. Former U.S. Ambassador to China Winston Lord joins us and Orville Schell, who leads Asia Society's Center on U.S.- China Relations, will participate via telephone from Asia, where he'll be monitoring Trump's visit.
Speakers

Ambassador Winston Lord served as U.S. Ambassador to China (1985-1989), and as Assistant Secretary of State for East Asian and Pacific Affairs (1993-1997). Among many awards, he has received the State Department's Distinguished Honor Award and the Defense Department's Outstanding Performance Award.
---

Orville Schell (via telephone) is Arthur Ross Director of the Center on U.S.-China Relations at Asia Society. He is a former professor and Dean at the University of California, Berkeley Graduate School of Journalism, and author of fifteen books, ten of them about China, and a contributor to numerous edited volumes.
---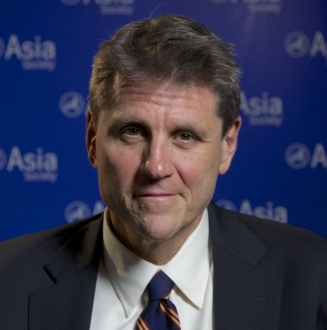 Tom Nagorski (moderator) is Executive Vice President of Asia Society. He joined the Asia Society following a three-decade career in journalism — having served most recently as Managing Editor for International Coverage at ABC News.
---
This program made possible through the generous support of the Nicholas Platt Endowment for Public Policy and in coordination with the Center on U.S.-China Relations.
Event Details
8:30 - 9:30 a.m.
Asia Society
725 Park Avenue
New York, NY 10021
Buy Tickets
Members $30; Students/Seniors $40; Nonmembers $50
If you bought tickets or plan to watch the webcast, tell your friends on Facebook!
Join the Facebook Event »