[SOLD OUT] The View From Kim Jong Un's Bunker: How North Korea Sees the World
VIEW EVENT DETAILS
NEW YORK, October 16, 2017 — Ri Jong Ho, a former senior North Korean economic official who has defected, discusses Kim Jong Un's calculations, behavior, and worldview with Asia Society Policy Institute Diplomat in Residence Daniel Russel. (1 hr., 20 min.)
---
North Korea has dominated headlines and sparked widespread concern across the international community with its recent thermonuclear test and spate of missile launches. However, little is known about how Kim Jong Un perceives the regional and international environment he operates in. To pull back the curtain of mystery that shrouds Kim Jong Un's calculations, behavior, and worldview, the Asia Society Policy Institute (ASPI) is pleased to host Ri Jong Ho, a former member of the North Korean elite.
Mr. Ri will discuss key elements of North Korea's contemporary international relations: generational differences between Kim Jong Un and his father and grandfather's approaches to foreign policy; North Korea's critical, but deteriorating relationship with China; Kim Jong Un's view of South Korean politics; Pyongyang's attitudes and goals towards the United States; and North Korea's relations with other key regional actors such as Japan and Russia. The conversation will be moderated by ASPI's Diplomat in Residence Daniel Russel. 
Do not miss this rare opportunity to hear an insider's perspective on the North Korean regime and its international worldview.
Speaker

Ri Jong Ho is a former senior North Korean economic official. His last assignment was in Dalian, China as head of the Korea Daehung Trading Corporation, which is managed by Office 39, a clandestine organization under direct control of the ruling Kim family. Office 39 is responsible for procuring hard currency for the Kim regime, which is critical to sustain the economy and ensure the loyalty of party elites. Prior to his last posting, Ri was Director of Trade Management of Dae-Hung General Bureau of North Korean Worker's Party, a position equivalent to deputy secretary-level rank in the North Korean party-state. Before that, he was Chairman of North Korea Kum-Kang Economic Development Group of North Korea Defense Committee, a position he was directly appointed to by Kim Jong Il. Ri is a recipient of the Hero of Labor Award, the highest civilian honor in North Korea. Following a series of brutal purges, he defected with his family to South Korea in late 2014. He currently resides in the greater Washington DC area.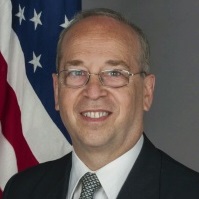 Daniel Russel (Moderator) is Diplomat in Residence and Senior Fellow at the Asia Society Policy Institute. A career member of the Senior Foreign Service at the U.S. Department of State, he served until recently as the Assistant Secretary of State for East Asian and Pacific Affairs. Prior to his appointment as Assistant Secretary, he served at the White House as Special Assistant to the President and National Security Council's Senior Director for Asian Affairs. During his tenure there, he helped formulate President Obama's strategic rebalance to the Asia-Pacific region.
Event Details
Asia Society and Museum
725 Park Avenue (at 70thStreet)
New York, NY 10021
Buy Tickets
Members $20; Students/Seniors $25; Nonmembers $30

Add to Calendar
20171016T223000
20171017T000000
UTC
Asia Society: [SOLD OUT] The View From Kim Jong Un's Bunker: How North Korea Sees the World
Asia Society and Museum 725 Park Avenue (at 70thStreet) New York, NY 10021
---
If you bought tickets, tell your friends on Facebook!
Join the Facebook Event »