'Reimagining India'
VIEW EVENT DETAILS
Please note: This program is now sold-out, but if you don't have a ticket, a free live webcast will be streamed at AsiaSociety.org/Live at 6:30 pm ET. Viewers are encouraged to submit questions to moderator@asiasociety.org or via Twitter or Facebook using the hashtag #askasia.
---
**Program preceded by a reception from 5:30 pm**
India is "rising" and "shining" — but is it doing so as quickly or as brightly as it should? There is mounting frustration, in India and overseas, that the burst of economic liberalization of the 1990s and the rapid growth in the first decade of this century have given way to deadlock and complacency. But over the next decade, India has an opportunity to show the rest of the developing world how open, democratic societies can achieve growth and prosperity. What is India's true potential? And what can be done to unlock it?
McKinsey's Reimagining India: Unlocking the Potential of Asia's Next Superpower, is a seminal new book with an all-star cast of contributors, including CNN's Fareed Zakaria, Mukesh Ambani, Bill Gates, Eric Schmidt, Muhtar Kent, former Asia Society president Vishakha N. Desai, and others. The book and this panel event will offer an inside-out and outside-in perspective on how an alternative emerging market economic model like India's — a culturally and geographically complex, and politically colorful society — can achieve high growth, economic stability, shared prosperity, and environmental sustainability.
Join Asia Society and McKinsey as we discuss India's future with a selection of the book's contributors.
Read an excerpt from Reimagining India
Speakers: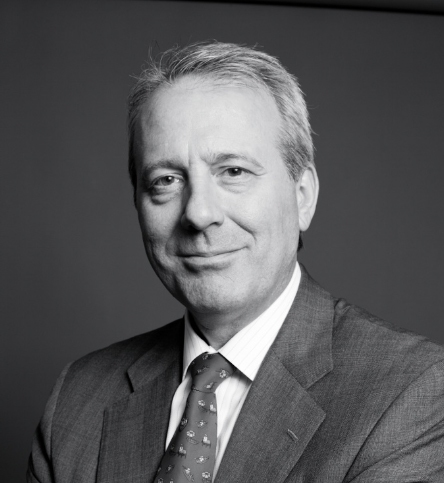 Christopher Graves is the Global Chief Executive Officer of Ogilvy Public Relations Worldwide. He has been a contributing author for McKinsey books including Reimagining Japan, and is a life member of the Council on Foreign Relations. He has been a speaker at major events such as the World Economic Forum, Clinton Global Initiative and Bo'ao.
Suketu Mehta is the author of Maximum City: Bombay Lost and Found. An Associate Professor of Journalism at New York University, he is a recipient of a Guggenheim fellowship, the O. Henry Prize, and several other awards. He was raised in Bombay and New York.
Arvind Subramanian is the Dennis Weatherstone Senior Fellow at the Peterson Institute for International Economics and Senior Fellow at the Center for Global Development, Washington D.C. In 2011, Foreign Policy magazine named him one of the world's top 100 global thinkers.
Adil Zainulbhai is the chairman of McKinsey India. In his 33 years at the company he has advised leading CEOs and government agencies, and focused on helping Indian companies meet their growth aspirations and become successful globally.
Edward Luce is the Washington Bureau Chief of the Financial Times. He has worked for the FT since 1995.  In 2000 he was chief speechwriter for Lawrence H. Summers, U.S. Treasury Secretary.  He is the author of In Spite of the Gods: The Strange Rise of Modern India.
Co-presented with

Outreach Partners:

Event Details
725 Park Avenue
New York, NY
Please note: this event is now sold-out.

Add to Calendar
20131119T233000
20131120T010000
UTC
Asia Society: 'Reimagining India'
725 Park Avenue New York, NY
---
If you bought tickets or plan to watch the webcast tell your friends on Facebook!
Join the Facebook Event »