Averting a U.S.-China Trade War
VIEW EVENT DETAILS
NEW YORK, May 3, 2018 — Following a brief presentation of the latest findings of the China Economic Dashboard, Rhodium Group founding partner Daniel Rosen discussed the U.S.-China trade relationship with Asia Society Policy Institute Vice President Wendy Cutler. The conversation was moderated by Bloomberg Television anchor Shery Ahn. (1 hr. 13 min.)
---
Breakfast available from 8 a.m.
Discussion begins at 8:30 a.m.
U.S.-China relations, tense at the best of times, are today at a particularly critical juncture. In recent months, the Trump administration has announced steel and aluminum tariffs, as well as the imposition of tariffs on as much as $150 billion worth of Chinese imports that have set the stage for a potential trade war between the world's two largest economies. This economic confrontation is taking place at a time when Chinese President Xi Jinping has further consolidated his political power in Beijing and is looking to guide China into becoming the world's largest economy.
Will current trade tensions boil over to damage bilateral ties as well as the U.S., Chinese, and global economies? Or will both sides engage and find an accommodation? Will China reform and open its economy in a more market-oriented direction for its own objectives and to address U.S. concerns? To answer these pressing questions, the Asia Society Policy Institute (ASPI) is hosting a panel discussion on China's economic trajectory and U.S.-China economic relations.
Experts including ASPI Vice President Wendy Cutler will discuss China's economic reform agenda and how to avert a trade war between the United States and China. ASPI Fellow and Rhodium Group Founding Partner Daniel Rosen will also present the latest quarterly analysis from The China Dashboard, an interactive web tool created by the Asia Society Policy Institute and the Rhodium Group that tracks China's economic reforms and their impact on China's growth potential.
---
Speakers
Shery Ahn (Moderator) is the co-anchor of "Bloomberg Markets" and "Bloomberg Markets: Balance of Power" on Bloomberg Television. Previously, Ahn was an anchor for NHK World in Tokyo where she hosted the network's flagship news program, "Newsline". Ahn began her broadcast career with ArirangTV in Seoul as a Diplomatic Correspondent covering North Korea and the Six-Party nuclear talks in Beijing. Raised in Bolivia, Ahn speaks Spanish, Korean, and Japanese. 
---
Wendy Cutler is Vice President and Managing Director of the Washington, D.C. office of ASPI. Previously, she served as a diplomat and negotiator in the Office of the U.S. Trade Representative. Most recently, she was Acting Deputy U.S. Trade Representative, where she was responsible for the Trans-Pacific Partnership agreement, including the bilateral negotiations with Japan. Her other responsibilities with USTR included U.S.-China trade relations and the Asia Pacific Economic Cooperation forum.
---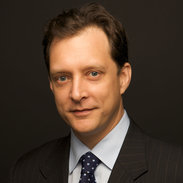 Daniel Rosen is a founding partner of Rhodium Group and leads the firm's work on China. He is also the Jack Wadsworth Fellow at the Asia Society Policy Institute. He is an Adjunct Associate Professor at Columbia University. From 2000-2001, he was Senior Adviser for International Economic Policy at the White House National Economic Council and National Security Council. He is a member of the Council on Foreign Relations and board member of the National Committee on U.S.-China Relations.
(Additional speakers still being confirmed.)
Event Details
8:30 - 10 a.m.
Asia Society & Museum
725 Park Avenue
New York, NY 10021
Buy Tickets
Members $20; Students/Seniors $30; Nonmembers $40