Yoga Therapy with Anjan Kundu & Diptom Bose of Pure Yoga
VIEW EVENT DETAILS
International Day of Yoga 2018
Class Location: The Hong Kong Hong Kong Jockey Club Hall
A therapeutic practice for a relaxing afternoon. Create Calm Amidst the Chaos in this afternoon yoga therapy practice. The practice will begin with pranayama and light stretches and will work focus on poses to find relief in tight spots in the body. Class is open to all levels.
---
Diptom Bose is an internationally-renowned yoga consultant who started teaching in India in 1997, then Internationally in 2006. He has competed and won several Yoga competitions, setting impressive records including two National Yoga Championships, the All-India Yoga Championship, and being crowned with the title of Yoga King. He won the first state championship in 1978. He has also studied yoga therapy under the Guru Swami Satyananda and Swami Satsangananda. Diptom always focuses on a balanced practice and feels immensely satisfied when his students are relieved from pain and suffering after his yoga classes. He encourages every individual to explore their yoga journey.
Anjan Kundu's classes are loaded with fun and playful postures, smiles and laughter, where students are encouraged to keep it light – on their mats and in their lives! He believes that each student, whether new or experienced, is unique in their expectations and experience of yoga. Anjan is highly attentive to the needs of each individual and he aspires to bring more joy to their lives. Anjan's main influences are Jamal Uddin Shek, Sunirmal Kundu, B.K.S. Iyengar and Dibyasunder Das. Since moving to Hong Kong, he has furthered his yoga studies with Patrick Creelman, become a certified Pilates teacher and completed a training with Karen Wightman in children's yoga. Anjan loves to learn! He credits his mom and dad, his colleagues and his students as being his all-time greatest teachers.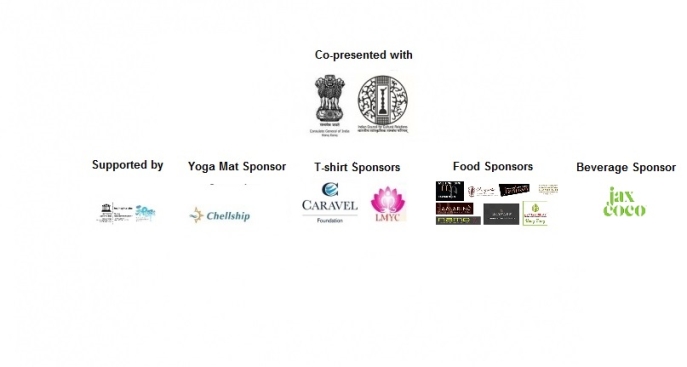 Event Details
3 - 4 p.m.
Asia Society Hong Kong Center, 9 Justice Drive, Admiralty, Hong Kong
Buy Tickets
HK$20/per class; Online registration required

Add to Calendar
20180617T070000
20180617T080000
UTC
Asia Society: Yoga Therapy with Anjan Kundu & Diptom Bose of Pure Yoga
Asia Society Hong Kong Center, 9 Justice Drive, Admiralty, Hong Kong
---