Yoga – The Hope For the Future
VIEW EVENT DETAILS
International Day of Yoga 2017
Lecture Location: Miller Theatre
---
Online registration will close at 6 pm on June 17, 2017. Walk-ins on the day are welcome and subject to availability.
---
The world is embroiled in the storms of ideologies, idiosyncrasies, religious dogma and blatant materialisms. Man living in this time is desperate to find a way out of this madness. The important question before humanity today is, "Is it possible to find a sense of togetherness without losing the beauty of diversity?" Yoga stands very silently but firmly offering a solution to humanity without condemning any form of faith or threatening religious sentiments. Hence, the solution offered by Yoga to the world is indeed very valuable. One needs to understand the yogic perspective of life.
Mahamandaleshwar Swami Abhishek Chaitanya Giri Maharaj is currently the head of Jagadguru Sannyasa Ashram in Rishikesh. He is respectfully called as Maha-Mandaleshwar — "Keeper and Defender of the Vedas." Receiving formal initiation into sannyasa in 2013, and being made a Maha-Mandaleshwar, he moved to Rishikesh where the Sanyas Ashram is located. In his earlier years, Swami ji studied Psychology and Behavioural Sciences at Bombay University. During this period he saw and heard Pujya Swami Chinmayananda for the first time. The Master's strong conviction of truth remained with him long after this first introduction to Vedanta. He went on to complete the Brahmachari course of the Chinmaya Mission and following this period he has studied under other respected teachers of Vedantic and Bhakti texts. While maintaining the spiritual traditions of the Ashram and putting in efforts to take the Ashram to greater heights of glory, Swamiji also travels to places in India and to countries like Malaysia, Hong Kong, Philippines, Indonesia, Italy and France where eager gatherings welcome him. He was also a representative of Hinduism at the Vatican Council.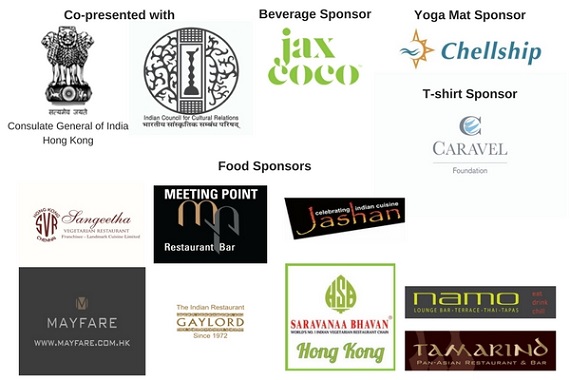 Click here to return to International Day of Yoga 2017 schedule.
Event Details
10 - 11 a.m.
Asia Society Hong Kong Center, 9 Justice Drive, Admiralty, Hong Kong
Buy Tickets
Free admission; Online registration required
20170618T100000 20170618T110000 Asia/Hong_Kong Asia Society: Yoga – The Hope For the Future

For event details visit https://asiasociety.org/hong-kong/events/yoga-–-hope-future Asia Society Hong Kong Center, 9 Justice Drive, Admiralty, Hong Kong