Sri Sri Yoga with Tara Chellaram & Seemaa Hiranandaani of The Art of Living
VIEW EVENT DETAILS
International Day of Yoga 2018
Class Location: Lippo Amphitheater
---
A holistic yoga class, including asana (postures), pranayama (breathing) & meditation. Sri Sri Yoga is a discipline, both gentle and powerful, that integrates elements from the different paths of yoga, especially Hatha yoga, uniting the body, mind and breath in awareness. Here the wisdom and techniques of yoga are brought to you in a joyful and thorough manner, and covers a vast range from breathing techniques to various body postures (asanas) to knowledge and guided meditations. 
---

Tara Chellaram is a disciple of his holiness Sri Sri Ravi Shankar of the Art of Living organisation. Tara highly encourages her students to attend The Art of Living Happiness program, where they will learn beneficial breathing techniques. Tara is based in Hong Kong and has been teaching yoga for 12 years. 
---
Seemaa Hiranandaani has been teaching The Art of Living programmes for the last 17 years. She has inspired many to realise that happiness is within and can be experienced through simple breathing techniques and learning The Art of Meditation.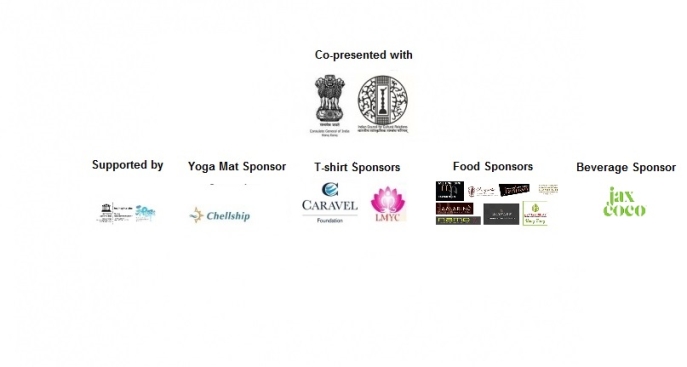 Event Details
11:15 a.m. - 12:15 p.m.
Asia Society Hong Kong Center, 9 Justice Drive, Admiralty, Hong Kong
Buy Tickets
HK$20/per class; Online registration required

Add to Calendar
20180617T031500
20180617T041500
UTC
Asia Society: Sri Sri Yoga with Tara Chellaram & Seemaa Hiranandaani of The Art of Living
Asia Society Hong Kong Center, 9 Justice Drive, Admiralty, Hong Kong
---