The Role of NGOs in Cultural Heritage Conservation in Mainland China and Hong Kong
VIEW EVENT DETAILS
Evening Discussion
Drinks Reception: 6:00pm
Discussion: 6:30pm
Close: 8:00pm
 
In recent years, cultural heritage conservation has suffered as a field that is dominated by authoritative parties including government officials, academics and heritage professionals, and the corresponding lack of genuine community voices. In view of such a shift from conservation as a mere physical product toward a cultural and social process, there is an increasingly vocal movement toward basing sustainable preservation and development – especially those in historic urban and rural settings – on active community engagement and public–private partnerships (PPP). The distinct political and social climates in Mainland China and Hong Kong are undergoing this paradigm shift as we speak. Through the sharing of case studies and experiences gained, panelists will elaborate on the subject and explore possible creative and adaptive conservation models specific to the East Asian contexts.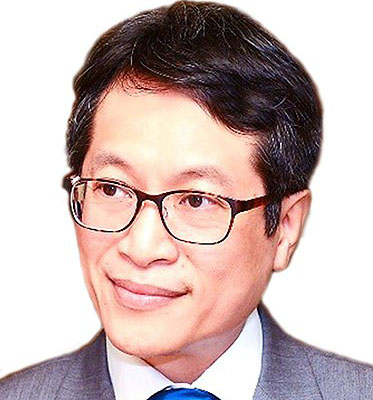 Dr. Ho-Yin Lee currently serves as the Co-Founder and Director of the Architectural Conservation Programmes at the University of Hong Kong. Before joining HKU 16 years ago, Dr. Lee worked as a practicing architect in Hong Kong and Singapore, rising to Associate Director of Vincent Lai and Partners Ltd. Dr. Lee has acted as an advisor for conservation projects such as the Singapore Botanic Gardens (Singapore's first UNESCO world heritage site) and collaborated with the Hong Kong Institute of Architectural Conservationists, the Hong Kong Institute of Architects, and the International Council on Monuments and Sites (ICOMOS), China. Dr. Lee holds a Ph.D. in architecture from the University of Hong Kong.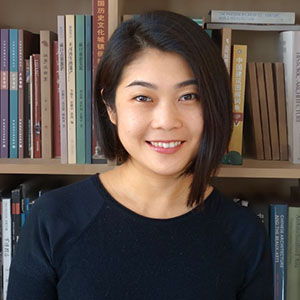 Kuanghan Li is the Director of the China Heritage Program at Global Heritage Fund (GHF). Managing all of GHF's conservation projects in China, her principal responsibilities include the collaborative conservation projects of Pingyao Ancient City in Shanxi Province and the conservation and development of traditional villages in Guizhou Province. Li holds a bachelor's degree in architectural studies from the National University of Singapore, a master's degree in historic preservation and an Advanced Certificate in Architectural Conservation and Site Management from the University of Pennsylvania, and is currently a Ph.D. candidate at Peking University in cultural heritage conservation.
Stefaan Poortman is the Executive Director of Global Heritage Fund. Poortman is responsible for the management and operation of GHF and the strategic direction of the organization. Poortman has over 17 years of experience with international nonprofit organizations. Prior to his work with GHF, he worked at the World Resources Institute (WRI) in the Climate and Energy Program, focusing on the development of voluntary corporate greenhouse gas accounting and reporting programs in Mexico, India, the Philippines and South Africa. Poortman holds an MA (Hons.) in economics from the University of Edinburgh, Scotland, with a focus on developmental and environmental economics.
 

Dr. Puay Peng Ho is a Professor of Architecture at the Chinese University of Hong Kong. His research interests include Chinese architectural history, Buddhist art and architecture, Dunhuang studies, and vernacular architecture. Dr. Ho is currently the Director of the Center for Architectural Heritage Research, which provides conservation and consultations for historic buildings in Hong Kong. His extracurricular activities include acting as a member of several organizations such as the Town Planning Board, the Antiquities Advisory Board, the Expert Panel of Museum of History and Heritage and the Chairman of the Lord Wilson Heritage Trust. Dr. Ho has an MA (First Class), DipArch (Edinburgh) and a Ph.D. (London). (Moderator)
Co-presented with:

Event Details
6 - 8 p.m.
Asia Society Hong Kong Center, 9 Justice Drive, Admiralty
Buy Tickets
$200 Asia Society members; $300 Non-members

Add to Calendar
20160920T100000
20160920T120000
UTC
Asia Society: The Role of NGOs in Cultural Heritage Conservation in Mainland China and Hong Kong
Asia Society Hong Kong Center, 9 Justice Drive, Admiralty
---