Rock in the Red Zone《戰地搖滾》
VIEW EVENT DETAILS
The 16th Hong Kong Jewish Film Festival
The 16th Hong Kong Jewish Film Festival Screening
Screening: 5:00pm
Rock in the Red Zone
《戰地搖滾》
Directed BY Laura Bialis
87 mins | Israel, USA | 2014 | Documentary |Hebrew and English with English subtitles
Rock in the Red Zone is an intimate portrayal of life on the edge in the war-torn city of Sderot. Once known for its prolific rock scene that revolutionized Israeli music, for thirteen years the town has been the target of ongoing rocket fire from the Gaza strip. Through the personal lives and music of Sderot's diverse musicians, and the personal narrative of the filmmaker, who ends up calling the town home, the film chronicles the town's trauma and reveals its enduring spirit.

在飽經戰亂的城市斯德洛特,出名於工廠工人和搖滾樂手。然而,在13年來,這悲的城填一直是加沙炮火的目標之一。在防空洞之中,他們創作了許多獨特的以色列音樂,注入中東元素於西方節拍。苦難厄困反而成就了堅韌不屈的斯德洛特搖滾音樂。
PRESS:
"Rock in the Red Zone is the best and most important Israeli documentary I've seen in years. Nothing comes close to getting inside the Israeli psyche and soul." –- Yossi Klein Halevi

Festival Inquiries
Asia Society Hong Kong Center
Tel:(852) 2103 9511
Email: programhk@asiasociety.org

Co-presented with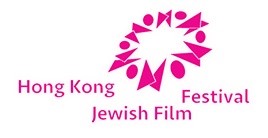 Event Details
5 - 6:50 p.m.

Asia Society Hong Kong Center, 9 Justice Drive, Admiralty
Buy Tickets
HK$90 General ticket; HK$80 Full-time Students/ Seniors
20151122T170000 20151122T185000 Asia/Hong_Kong Asia Society: Rock in the Red Zone《戰地搖滾》 Rock in the Red Zone is an intimate portrayal of life on the edge in the war-torn city of Sderot.

For event details visit https://asiasociety.org/hong-kong/events/rock-red-zone《戰地搖滾》 Asia Society Hong Kong Center, 9 Justice Drive, Admiralty