Please Look After Mother
VIEW EVENT DETAILS
Evening discussion with novelist Shin Kyung-sook
Please Look After Mother reveals the shortcomings of both traditional ways and modern life. It tells of the disappearance of So-nyo, a mother, and of her family's subsequent search for her. Often, they search only their memories. So-nyo's story begins shortly after Korea was divided, when its people became impoverished. Her terror of being unable to find the next meal for her children is strong, and we realize how resourceful and hard-working she had to be in order to ensure that they never went hungry. When she wasn't tilling the fields, she would breed silkworms and brew malt and help to make tofu. So-nyo is what we might call an earth mother, but out of necessity, rather than choice. It is one of the novel's ironies that her eldest daughter is a successful novelist who does not realize until too late that her mother couldn't read; this is yet another tragedy of So-nyo's secret, sublimated life.
Please Look After Mother is nostalgic but unsentimental, brutally well observed and, in this flawlessly smooth translation by Kim Chi-young, offers a sobering account of a vanished past. It is the seventh novel by the much-praised Shin Kyung-sook and the first to be translated into English after a bestselling 1.5 million print run that changed the face of publishing in Korea in 2008. The discussion will be moderated by Martin Alexander, Editor in Chief and Poetry Editor, Asia Literary Review.
Shin Kyung-sook won the 2011 Man Asian Literary Prize for her bestselling novel Please Look After Mother, which had already sold two million copies in Korean. Shin is one of South Korea's most popular writers of contemporary fiction and has won several literary prizes in her own country. She has published numerous short stories and seven novels, including I'll Be Right There, currently being translated into English.
Co-presented with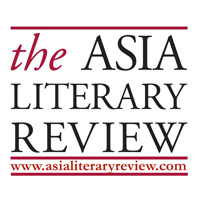 Event Details
9 Justice Drive, Admiralty, Hong Kong
Buy Tickets
$180 Asia Society members/ Asia Literary Review subscribers/ Full-time students; $230 non-members

Add to Calendar
20120508T103000
20120508T120000
UTC
Asia Society: Please Look After Mother
9 Justice Drive, Admiralty, Hong Kong
---