The Night of Ideas
VIEW EVENT DETAILS
Power to the Imagination: How will artificial intelligence change our society?
Evening Dialogues
Registration 5:30pm
Event Launch 6:00pm
Close 10:00pm
---
The Night of Ideas represents a worldwide debate of ideas operation initiated in 2016 by Institut Français, cultural agency of the French Minister of Europe and Foreign Affairs. This special evening constitutes a unique opportunity both in France and abroad to experiment and rediscover what makes the contemporary debate of ideas. In 2017, the Night of the Ideas operation took place in 51 countries on 5 different continents with more than 100 events gathering 180,000 people.
The local declination of the international event Night of Ideas will be officially launched for the first time by the Consulate General of France in Hong Kong and Macao on 25 January. Two roundtables on the theme of "Artificial Intelligence" will take place on a unique evening punctuated by a series of artistic performances and digital immersive installations.
The first roundtable discussion will focus on changes in education systems in response to recent technological developments, and how society will be profoundly shaped by these changes.
The second roundtable discussion will look at the impacts and implications of artificial intelligence on artistic creation, and reflect on various forms and interactions in the future.
Both roundtables will feature French and Hong Kong experts and will be punctuated by an interactive performance combining digital technologies, dance and live music. A virtual reality (VR) corner will also be available to the public. This première in Hong Kong aims to engage the participants in thinking out of the box and discuss a wide range of contemporary society issues related to artificial intelligence.
For more information, please click here.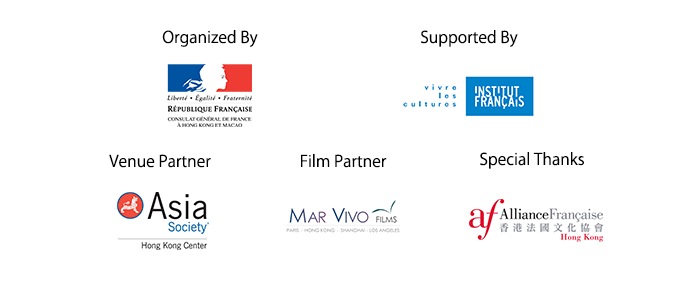 Click here for more upcoming events
Event Details
6 - 10 p.m.
Asia Society Hong Kong Center, 9 Justice Drive, Admiralty, Hong Kong
Register Now
Free admission. Online registration required.

Add to Calendar
20180125T100000
20180125T140000
UTC
Asia Society: The Night of Ideas
Asia Society Hong Kong Center, 9 Justice Drive, Admiralty, Hong Kong
---
Join the Facebook Event »