Meditation on Twin Hearts with Mahesh Pamnani  & Sonia Ganglani of the Hong Kong Pranic Healing Foundation 
VIEW EVENT DETAILS
International Day of Yoga 2018
Class Location: Miller Theater
---
Meditation on Twin Hearts is a short meditation that can be practiced by anybody in the comfort of their home / office. It is used for gaining deep relaxation, eliminating stress, promoting health, increasing creativity and intelligence, and attaining inner happiness and fulfilment. Come and learn the amazing physical, psychological, emotional, spiritual benefits of this meditation on International Day of Yoga 2018. 
---
Mahesh Pamnani (Trainer / Chief Happiness Officer) has over 8 years' experience designing and delivering health, happiness and wellness workshops all over Hong Kong. He has delivered health & well-being retreats, lunch-n-learn, workshops & seminars for various entities. He has worked with CEO's, top managers & board directors of multinational companies and led YPO (Young Presidents Organization) retreats as well. He has an active leadership coaching background and brings his rich and diverse expertise to bring out the best in everybody. His unique, fun approach engages the attendees and creates a whole new world of possibilities for them. Topics of expertise include Positive Psychology, The Science of Whole Person Well-Being, Meditation on Twin Hearts, Laughter Yoga, Arhatic Yoga, Pranic Healing.
---
Sonia Ganglani is the Regional Head of Risk working for a multinational company in the financial services industry. Having a high pressure position, she was on the lookout for ways to manage the stress that comes with such a job and came across Pranic Healing and Arhatic Yoga.  Having experienced positive results decided to learn this spiritual technology 6 years ago. She realized the potential of Pranic Healing especially in the high-paced corporate world and went onto gaining deeper insights to spirituality and the benefits of Twin Hearts Meditation. This spiritual technology enables her to stay positive, remain focused & manage her heavy workload & balance her family responsibilities. Her aim is to practice the Meditation and the easy-to-use healing techniques regularly and help others to learn them so it can make a difference in their lives.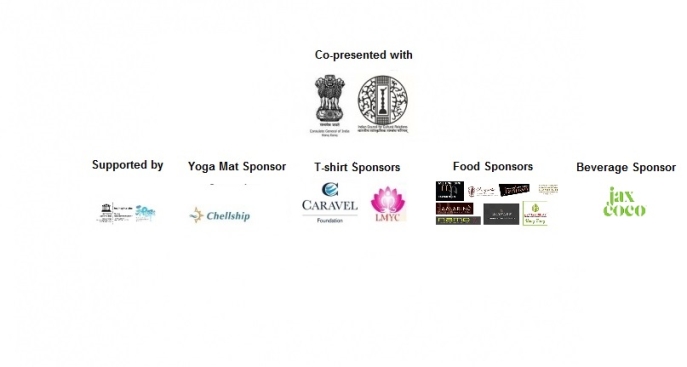 Event Details
12:30 - 1:30 p.m.
Asia Society Hong Kong Center, 9 Justice Drive, Admiralty, Hong Kong
Register Now
Free Admission; Online Registration required

Add to Calendar
20180617T043000
20180617T053000
UTC
Asia Society: Meditation on Twin Hearts with Mahesh Pamnani  & Sonia Ganglani of the Hong Kong Pranic Healing Foundation 
Asia Society Hong Kong Center, 9 Justice Drive, Admiralty, Hong Kong
---