Meditation — An Ayurvedic Perspective
VIEW EVENT DETAILS
International Day of Yoga 2017
Lecture Location: Miller Theatre
---
Online registration will close at 6 pm on June 17, 2017. Walk-ins on the day are welcome and subject to availability.
---
This session will begin with a brief introduction to meditation and its benefits. Energy channels (Nadis) and energy centers (Chakras) in the body will be explained, and the significance of the alignment of the Chakras in our bodies will be discussed. Further discourse about the adverse effects of the dislodgement of the Manipur Chakra (Solar Plexus) will be elucidated, followed by a practical demonstration on how one can check the health of Chakras and one's Aura.
 
Vinod Sharma is an Indian Ayurvedic consultant, who hails from a lineage of Ayurvedic and homeopathic doctors and healers. Growing up in a family of healers and medical practitioners, it awakened in him a deep interest to delve deeper and study Ayurveda, Yoga, homeopathy and energy healing. At the age of 17, Vinod joined Ramtirth Yoga Ashram in Mumbai. Under the auspices of Yogiraj Sri Umeshchandra Yogi, he learned yoga and was also introduced to a great Ayurveda Guru who taught him the ancient art of pulse reading. Vinod was also encouraged to learn other methodologies of healing like reflexology, homeopathy, and tissue salt remedies. Vinod has traveled around the world sharing his knowledge with as many people as possible and helped them achieve and maintain better health and wellbeing on all levels. He has helped his clients deal with various ailments like asthma, bronchitis, arthritis, diabetes, back pain, migraine, insomnia, muscular pains, high blood pressure, obesity, panic attacks, infertility, PMS and much more.
More information about this session will be updated shortly.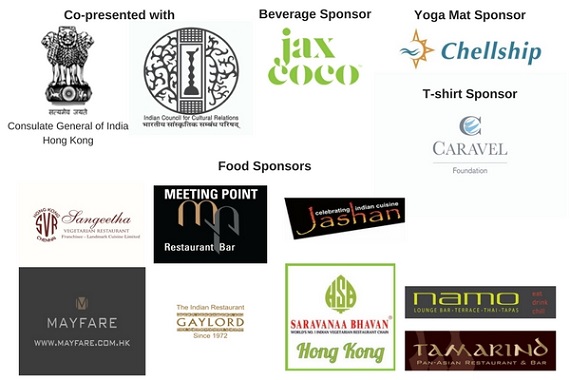 Click here to return to International Day of Yoga 2017 schedule.
Event Details
3 - 4 p.m.
Asia Society Hong Kong Center, 9 Justice Drive, Admiralty, Hong Kong
Buy Tickets
Free admission; Online registration required
20170618T150000 20170618T160000 Asia/Hong_Kong Asia Society: Meditation — An Ayurvedic Perspective

For event details visit https://asiasociety.org/hong-kong/events/meditation-ayurvedic-perspective Asia Society Hong Kong Center, 9 Justice Drive, Admiralty, Hong Kong