Khadim Ali: An Artist's Experience
VIEW EVENT DETAILS
No Country: Contemporary Art for South and Southeast Asia Programs
Evening presentation by exhibiting artist Khadim Ali
Registration at 6:15 pm
Presentation at 6:30 pm
Close at 8:30 pm
In conjunction with the exhibition No Country: Contemporary Art for South and Southeast Asia, exhibition artist Khadim Ali will be in Hong Kong to share with the audience his journey as an artist.
Ali is an Afghan Hazara born in Quetta, Pakistan with family links to the cities of Bamiyan and Ghazni. He received training in miniature painting at the National College of Arts, Lahore and in the Persian miniature tradition in Tehran, Iran, and is now living and working in Sydney. The threads in his miniature paintings draw on classical literary narrative and poetics to contend with contemporary political themes of loss, regeneration and resistance. He will share the challenges of practicing as an artist in different countries, the inspirations derived from his heritage and the ancient techniques of miniature painting he has mastered.
Khadim Ali was born in Pakistan, and his recent work focuses on the relationship of Afghanistan to refugees who have relocated to his home country. Following the style of miniature painting, specifically that which uses the technique of neem rang (half-color), Ali employs traditional production methods. His works have been featured in the shared Iran, Afghanistan, and Pakistan Pavilion at the 2009 Venice Biennale and Documenta 13 (2012). He organized and participated inThe Haunted Lotus: Contemporary Art from Kabul, Cross Art Projects, Sydney (2012); and The Force of Forgetting, Lismore Regional Gallery, Australia (2011). Ali lives and works in Sydney, Quetta, and Kabul.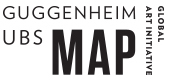 No Country: Contemporary Art for South and Southeast Asia is jointly organized by Asia Society Hong Kong Center and the Solomon R. Guggenheim Foundation, New York, and is a cultural engagement of UBS.
---
All participants grant Asia Society Hong Kong Center a non-exclusive, royalty-free, perpetual, transferable, irrevocable right to use, reproduce, publish and display any reports, imagery, videos or other copyright material, resulting from the group visits, throughout the world in any media, including the right to sub-licence to others at ASHK's discretion. 
Event Details
9 Justice Drive, Admiralty, Hong Kong
Buy Tickets
Free admission; Online Registration Required

Add to Calendar
20131125T103000
20131125T123000
UTC
Asia Society: Khadim Ali: An Artist's Experience
9 Justice Drive, Admiralty, Hong Kong
---