The Joey Alexander Trio
VIEW EVENT DETAILS
Asia Society Music Series
Debut Concerts in Hong Kong by Joey Alexander (piano), Dan Chmielinski (bass), and Ulysses S. Owens Jr. (drums)
 
Concert 1
Drinks Reception 6:15pm
Concert 7:00 — 8:15 pm
 
Concert 2
Drinks Reception 8:15pm
Concert 9:00 — 10:15pm
---
Regular-Sale (From October 16, 2017) 
$650 Asia Society Members; $950 Non-members
$800 Premiere Performances of Hong Kong / Quintessentially Members/ Preserve Indonesia/ Benefit Partners/ South China Morning Post/ Benefit Partners/ Hong Kong Jazz Association
Limited seats and first-come, first-served!
---
Special Package to First-time Members (September 25 – November 9)
$2,000 1 Individual membership at Asia Society Hong Kong Center plus 1 concert ticket
$2,900 1 Family membership at Asia Society Hong Kong Center plus 1 concert ticket
Don't miss this chance to enjoy our early-bird discounts, with special member's rate available only to Asia Society members. Sign up now to enjoy extra savings as a first-time member!
Click here for the Special Membership Package Application Form
---
"There has never been anyone that you can think of who could play like that at his age. I love everything about his playing — his rhythm, his confidence, his understanding of the music." — Wynton Marsalis
Indonesian jazz pianist and child prodigy Joey Alexander makes his Hong Kong debut at Asia Society Hong Kong Center. Joey, born in Bali in 2003, learned about jazz from his father, who exposed him to a variety of classic albums from his extensive collection. At the age of six, Joey began teaching himself to play piano using a mini electronic keyboard. He was immediately able to pick out the melody of Thelonious Monk's Well, You Needn't but he did not stop there. Joey's father nurtured his gift of swing and improvisation by taking him to jam sessions with veteran musicians in Bali and Jakarta. 
Joey's musicianship and grasp of jazz fundamentals developed at a remarkable pace, and at age eight, UNESCO invited him to play solo for pianist Herbie Hancock during his visit to Indonesia. Joey later remarked to Hancock, "you told me that you believed in me, and that was the day I decided to dedicate my childhood to jazz." 
At the mere age of nine, Joey won the grand prize at the first Master-Jam Fest in Ukraine, beating 200 competitors of all ages from 17 countries. By age 10, Joey was performing at jazz festivals in Jakarta and Copenhagen. An invitation from the renowned Wynton Marsalis led to his US debut appearance at Jazz at Lincoln Center in 2014 where he amazed the audience with his musicality. It was followed by appearances before the Jazz Foundation of America at the Apollo and the Arthur Ashe Learning Center at Gotham Hall. At age 12, Joey became the youngest artist invited by impresario George Wein to play at the Newport Jazz Festival — he took full advantage of the opportunity and brought audiences to their feet. 
Over the past two years, Joey has been paying his dues and honing his craft: learning what it means to be a bandleader, keeping materials fresh after repeated performances, and seeking out sidemen who are also collaborators. Along the way, The Joey Alexander Trio has performed at well-known venues and major festivals across the US and around the globe, including tour dates in Tel Aviv, Marciac, Montréal, Abu Dhabi, Singapore, Bern, Prague, Vienna, Perugia, and his native Indonesia.
Joey's 2015 debut album, My Favorite Things, garnered two Grammy Award nominations, making him the youngest jazz artist ever nominated for a Grammy. He also performed to a standing ovation at the 58th Annual Grammy Awards and released his second album, Countdown, in 2016. Media interest in Joey has resulted in appearances and interviews for The Today Show, 60 Minutes, CNN, and The New York Times, among others. Joey was named an Asia Game Changer in 2016 by Asia Society, for he exemplifies the future of music in Asia. 
---
Dan "Chimy" (shim'-ee) Chmielinski began his love affair with the bass at the young age of 3. Now 23, Dan is an accomplished bassist and composer who has traveled the world, performing regularly with the likes of Joey Alexander, Wynton Marsalis, The Jazz at Lincoln Center Orchestra, Jeff "Tain" Watts, Beka Gochiashvili, Etienne Charles, Bryan Carter, Eric Harland, Sammy Miller and the Congregation, Ulysses Owens Jr., The Kyle Athayde Dance Party, The Adison Evans Quintet, Steve Wilson, Carl Allen and The New York Jazz Symposium and many more. Dan is proficient in many genres, and has performed in 11 different countries and has graced prestigious venues and festivals such as The Hollywood Bowl, Chicago Symphony Center, The Newport Jazz Festival, The Monterrey Jazz Festival, The Umbria Jazz Festival, Ravinia Festival just to name a few.
---
Ulysses Owens Jr. is one of the most sought-after drummers of his generation. From Grammy-award winning performances with Christian McBride's acclaimed Trio and Big Band to world tours with Kurt Elling and Joey Alexander, Ulysses' artistic command of percussion has earned him positions in some of the most successful jazz ensembles of the 21st century. Ulysses' reverence for tradition distinctly manifests in his straight-away playing style, but it is the versatility of his talent — his unique ability to manipulate texture and create penetrating musical shapes – that attracts the attention of jazz's heavy hitters. His performance catalog includes collaborations with Nicholas Payton, Wynton Marsalis, Monty Alexander, Dianne Schuur, Russell Malone, Renee Fleming and Mulgrew Miller, just to name a few. Ulysses is a faculty member of the Jazz Studies Program at the Juilliard School, as well as the Artistic Director for Don't Miss a Beat, Inc., a non-profit founded by his family in his hometown of Jacksonville, Florida. His most recent album, Falling Forward, features his group, "THREE" with bassist Reuben Rogers and vibraphonist Joel Ross.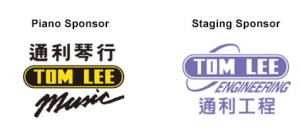 Click here for more upcoming events
 
 
 
Event Details
Asia Society Hong Kong Center, 9 Justice Drive, Admiralty
Buy Tickets

Add to Calendar
20171109T110000
20171109T141500
UTC
Asia Society: The Joey Alexander Trio
Asia Society Hong Kong Center, 9 Justice Drive, Admiralty
---