Inner Yoga: Kriya, Mudra & Prana with Micha Chan of YogaPoint Hong Kong **Bilingual** 
VIEW EVENT DETAILS
International Day of Yoga 2018
Class location: Lippo Amphitheater
---
Learn and deepen true yoga practice with Micha Chan. This class focuses on Kriya, Mudra & Prana. Micha will teach Kriya (ancient cleansing techniques) that helps purify the nadis. He will also demonstrate Mudras (gestures) that direct the Prana (vital energy) and switch on dormant energy. Participants will have the opportunity to experience the deep feeling of prana. This class has wonderful effects on strengthening our energy levels and immune systems, thereby harmonising emotions, improving memory & creativity.
是次課堂重於Kriya,Mudra,Prana。Micha陳老師會以粵語英語分享Kriya(古代潔淨法),能幫助淨化氣脈Nadis。以Mudra(印法)直接灌通或喚醒Prana(氣能量),練習者將有深刻感受到體內之氣能量。課堂對於提升我們的能量水平和免疫系統,協調情緒,改善我們的記憶和創造力有著有明顯的效果。課堂中也包含著Asana體式練習。 
---
Micha Chan is the director of YogaPoint Hong Kong studio. He started his dharma on sharing yoga in 2004. He believes practicing yoga both on the mat & off the mat, he arranges karma yoga activities and services for society.  With the proper & strong traditional yoga foundation, Micha aims to break language barriers and endeavours to hold sessions in both English & Cantonese. He has arranged Yoga Teacher Training Courses (Chi/Eng) & Indian Yoga Retreats for yoga lovers to experience Ashram Life. He has also been invited to numerous overseas International Yoga Festivals & workshops including India, Thailand, Taiwan, Singapore and Japan for spreading truth of Yoga. Micha will be assisted by Alice Shih & Phoebe Ng. 
陳大榮老師(Micha)自2003年起多次印度瑜伽學院Yoga Vidya Gurukul修學,2004年成為一個印度政府認證的瑜伽老師及認可的瑜伽治療師。Micha曾深深的體會語文是一個很大的障礙,希望打破語言障礙把瑜伽真理更真切直接分享到每一個練習和課堂上,並希望能把真正瑜伽練習經驗及知識分享。Micha現為香港YogaPoint HK之主策劃人。擁有扎實的傳統真瑜伽基礎,自2015起Micha被駐香港之印度領事館邀請加入"國際瑜伽日(香港)"的委員會主辦國際瑜伽日推廣瑜伽,陳老師亦不斷穿梭於印度,日本,香港,泰國和台灣之間舉辦瑜伽節及研討會。YogaPoint HK之團隊不斷的為社會提供更多的服務。最希望大家在轉變快速的社會中平衡身心靈,完善生命每一面。也活得更健康更快活~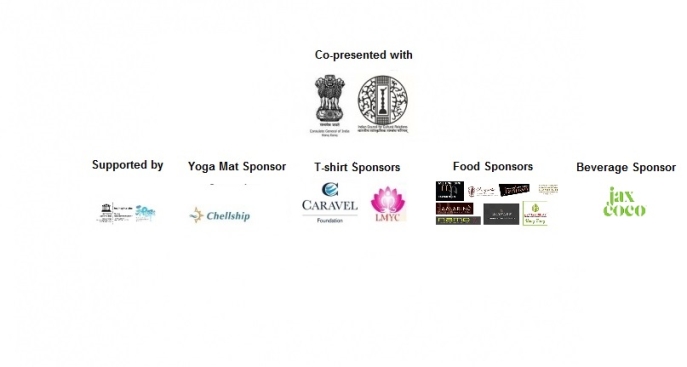 Event Details
12:30 - 1:30 p.m.
Asia Society Hong Kong Center, 9 Justice Drive, Admiralty, Hong Kong
Buy Tickets
HK$20/per class; Online registration required

Add to Calendar
20180617T043000
20180617T053000
UTC
Asia Society: Inner Yoga: Kriya, Mudra & Prana with Micha Chan of YogaPoint Hong Kong **Bilingual** 
Asia Society Hong Kong Center, 9 Justice Drive, Admiralty, Hong Kong
---