India By the Bay
VIEW EVENT DETAILS
A Festival of Indian Performing Arts, Cultural Dynamism and Contemporary Offerings
February 10 - 13, 2015
Asia Society Hong Kong Center
9 Justice Drive, Admiralty, Hong Kong
The Festival co-presented by Asia Society Hong Kong Center and Teamwork, is a collaboration and celebration, focusing on India's performing arts, cultural dynamism and contemporary offerings of literature, music and theater. The Festival is dedicated to promoting mutual understanding and strengthening partnerships between the two countries.
---
Tuesday, February 10, 2015
Shabana Azmi in Conversation
Registration at 6.45pm
Program at 7pm - 8.30pm
HK$200 Asia Society members
HK$250 Non-members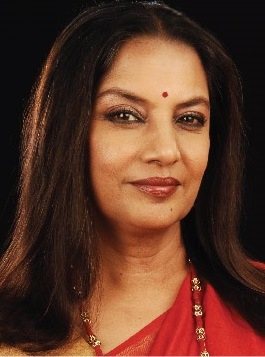 Shabana Azmi, an accomplished Indian actor was born to Kaifi Azmi, renowned Indian poet and writer and Shaukat Azmi, a well-known stage actress. She received the national awards consecutively for three years from 1983 to 1985 for her roles in Arth, Khandhar and Paar. Godmother (1999) brought her another national award. A number of her films have won international acclaim including John Schlesinger's Madame Sousatzka, Nicholas Klotz's Bengali Night, Roland Joffe's City of Joy, Channel 4's Immaculate Conception, Blake Edward's Son of the Pink Panther and Ismail Merchant's In Custody.
Shabana Azmi has been a committed social activist, active in fighting AIDS and injustice. She had participated in several plays and demonstrations denouncing communalism. [Register here]
---
Thursday, February 12, 2015
Sonam Kalra and the Sufi Gospel Project
*Drinks Reception at 6.30pm
Program at 7pm
*Post-performance Reception at 8.30pm
HK$250 Asia Society members
HK$300 Non-members
*Reception provided by DBS Bank
Sonam Kalra is known for her powerful yet sensitive voice and ability to blend styles, yet stay true to the music. Her singing reflects the special meaning it holds for her and she brings to it a truth that can move you from deep within, with a freshness and gaiety that are both invigorating and infectious.
Conceptualized and developed by Sonam, the Sufi Gospel Project is an effort to blend all the voices of faith, through the use of song, music and the spoken word. Traditional western gospel melds with Indian classical sounds, and Indian spiritual texts are enriched by elements of western poetry to create a sound that touches every soul. Revealing that no matter what the language of the lyrics or the ethnicity of the sounds, there is but one language, the language of faith. And that is the universal truth. The Sikh morning prayer blends with "Amazing Grace", Kabir shares the stage with "Abide with Me" and Bulleh Shah's voice is heard amidst English and Gaelic texts that flow into Khusrau. [Register here]
---
Friday, February 13, 2015
Gilles Chuyen & Company - "ONENESS" a Dance Performance
Registration at 6.45pm
Program at 7pm - 8.30pm
*Outdoor amphitheater seating, casual attire is recommended
HK$250 Asia Society members
HK$300 Non-members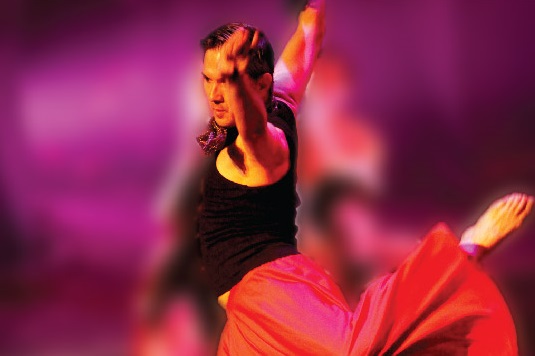 Gilles Chuyen has evolved his dance form to reflect the simple celebration of the joys of life and thus bring audiences to understand the transformative power of dance. Using the martial tradition of Chhau, the piece dwells upon the ravages of violence, not only outside there in the world, but within us as well. The sense of acute otherness and separation, the stress on duality are the roots of such a plague. 
In harmony with the architecture of the Asia Society Hong Kong Center site, which combines heritage and modernity, the choreography weaves traditional languages of Chhau, Kathak and yoga with a contemporary outlook, bringing the ancestral Indian philosophical messages of non-duality and non-violence into the forefront of our contemporary lives. This piece is a political message of harmony and acceptance for a world so hungry for it. [Register here]
Hospitality Partner: Ovolo Hotels; F&B Partner: ista;
Special Thanks to: Shangri-La Hotels & Resorts, Spic Macay, Incredible India, ICICI Bank, Air India,
Gokul Laroia, Zoroastrian Charity Funds Hong Kong Canton & Macao, Jet Airways
Friend of the Festival: HSBC
Festival Supporters: Parveen & Vikram Malhotra, Rohit Sipahimalani, Ruby Masters
 
Event Details
Tue 10 Feb 2015 - Fri 13 Feb 2015
6:45 - 8:30 p.m.
9 Justice Drive, Admiralty, Hong Kong
20150210T184500 20150213T203000 America/New_York Asia Society: India By the Bay

For event details visit https://asiasociety.org/hong-kong/events/india-bay 9 Justice Drive, Admiralty, Hong Kong