Hatha Yoga with Prateek Arya of Ananda Yoga
VIEW EVENT DETAILS
International Day of Yoga 2017
This class is fully booked.
Class location: Landscape Terrace
Limited yoga mats available. Participants are encouraged to bring their own mats.
Participants are recommended to bring their own towels as changing and shower facilities are not available.
---
Online registration will close at 6 pm on June 17, 2017. Walk-ins on the day are welcome and subject to availability.
---
Hatha simply refers to the practice of physical yoga postures. The word "hatha" can be translated two ways: "willful" or "forceful," or the yoga of activity, or as "sun" (ha) and "moon" (tha), the yoga of balance. Hatha yoga is a practice of physical yoga postures in a sequence. It works on almost every part of the body from the head to the feet. It aims to improve the physical fitness, body flexibility, physical alignment and to balance the sun and moon energy of the body leading to a more balanced state of mind. Some warm up and stretching exercises will be done followed by sun salutation and other yoga postures like warriors, triangles, lunge poses etc. After the class, most practitioners will find the body more open, flexible, aligned, balanced and lighter.
Prateek Arya found his aptitude for yoga at the age of eight and has committed himself to intensive yoga practice since then. His dedication has earnt him the award of "King of Yoga" three times in India. After a decade of constant practice, he started teaching yoga with an expertise in asana alignment, delivering advanced classes like back bending, deep stretches, and balancing and inversion. His training in competitive yoga has laid the foundation for his challenging and creative sequences with perfect demonstrations. Prateek suffered a severe injury during a competition in 2004. After five years of therapeutic yoga practice, Prateek's back injury was healed and he returned to the stage locally and worldwide for his art. The injury has taken him to a new level of awareness towards the body which has advanced his teaching. He emphasizes the importance of regulated and stable breathing in advanced postures, with the philosophy of progressing step by step and putting safety above all. With his healing experience, he humbly sheds light on students' asana journey — to practice for the long haul, injury-free.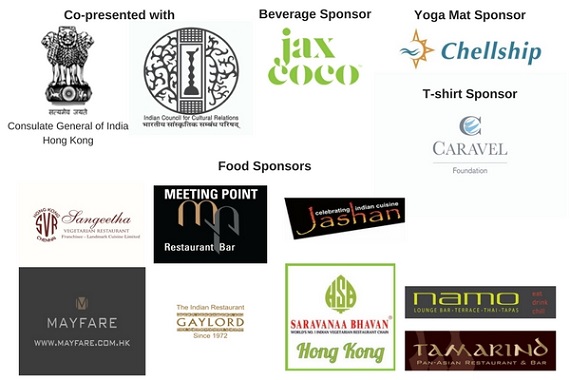 Click here to return to International Day of Yoga 2017 schedule.
Event Details
10 - 11 a.m.
Asia Society Hong Kong Center, 9 Justice Drive, Admiralty, Hong Kong
Buy Tickets
HK$20/per class; Online registration required
20170618T100000 20170618T110000 Asia/Hong_Kong Asia Society: Hatha Yoga with Prateek Arya of Ananda Yoga

For event details visit https://asiasociety.org/hong-kong/events/hatha-yoga-prateek-arya-ananda-yoga Asia Society Hong Kong Center, 9 Justice Drive, Admiralty, Hong Kong