Hatha Yoga (Multilevel) with Prateek Arya of Ananda Yoga
VIEW EVENT DETAILS
International Day of Yoga 2018
Class location: Roof Garden
---
Hatha Yoga is an ancient asana practice that integrates breath, body, and mind.  This class will start with kapalabhati pranayama which consists of short, powerful exhalation and passive inhalation, aim at invigorating and warming the body to increase its' oxygen supply to stimulate and energise the brain. This will be followed by sun salutations to prepare our body for a set of asana practice that integrates breath work with deliberate muscular elongation, toning and spacial awareness through static postures. The session will end with a relaxing Savasana!  
Prateek Arya found his aptitude for yoga at the age of eight and committed himself to intensive yoga practice since then. His dedication has earned him various yoga championships and Gold Medals at national level and was awarded the prestige title of "King of Yoga" three times in India. He was also the Gold Medalist of International Yoga Championship held twice in Hong Kong in 2011 and 2012, and Shenzhen in 2017.  After a decade of practice, he started teaching yoga with an expertise in asana alignment, delivering advanced classes on back bending, deep stretches, and balancing and inversion. Prateek has been teaching yoga for 10 years.
Post a herniated disc sustained during a competition in 2004 he was advised to stop competing and practicing. Once his injury healed and he returned on stage locally and worldwide for his art. The injury has taken him onto a new level of awareness towards the body and advanced his teaching. He emphasises the importance of regulated and stable breathing in advancing postures, with the philosophy of progressing step by step and putting safety above all.

"Yoga is not for the lazy," Prateek says. This explains the way he tracks student's practice constantly and guides them to perfecting postures with acute observation and precise adjustments. With his healing experience, he sheds light on students' asana journey – to practice for the long haul, injury-free.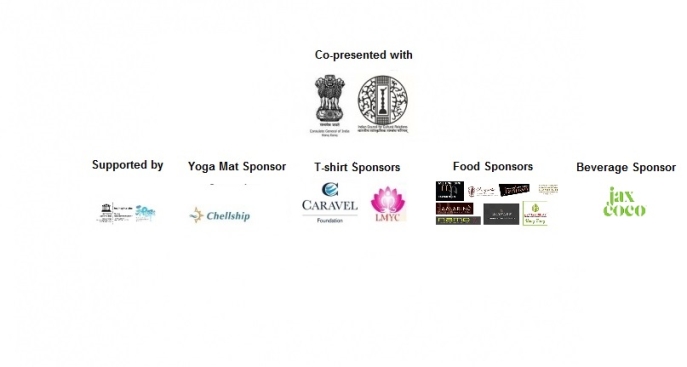 Event Details
3 - 4 p.m.
Asia Society Hong Kong Center, 9 Justice Drive, Admiralty, Hong Kong
Buy Tickets
HK$20/per class; Online registration required

Add to Calendar
20180617T070000
20180617T080000
UTC
Asia Society: Hatha Yoga (Multilevel) with Prateek Arya of Ananda Yoga
Asia Society Hong Kong Center, 9 Justice Drive, Admiralty, Hong Kong
---