Family Yoga with Kristy Chau of Anahata Yoga
VIEW EVENT DETAILS
International Day of Yoga 2017
Lecture Location: Joseph Lau and Josephine Lau Roof Garden
Limited yoga mats available. Participants are encouraged to bring their own mats.
Participants are recommended to bring their own towels as changing and shower facilities are not available.
---
Online registration will close at 6 pm on June 17, 2017. Walk-ins on the day are welcome and subject to availability.
---
This is a fun class aimed at families of three or more with the goal of bringing a stronger and deeper bond within a family. Ideally, this class is for couples with children from four to twelve years old — but as they say, no one is ever too young or too old to practice yoga!
Kristy Chau was a commercial architect in Hong Kong before she found her passion for yoga. Yoga not only relieved her chronic back pain, it helped her find strength and balance for the body and mind. The rest is history and she hasn't looked back since. She now makes her yoga practice her life journey. She shares her passion with everybody because she believes yoga connects us all. Through teaching yoga, she continues to grow her practice and learn a deeper knowledge of yoga. She completed her 500 hours teacher training with the International Yoga Academy (IYA) under the guidance of Master Yogananth Andiappan. In 2016, she continued her training in Chennai, India and received her certificate in Yoga Therapy at the Asana Andiappan Yoga College. Kristy is currently the assistant coordinator for the Andiappan Yoga Community and remains an active volunteer in the community's yoga program for overseas workers and low-income families. She now joins her mentor Master Yogananth as an instructor at Anahata Yoga.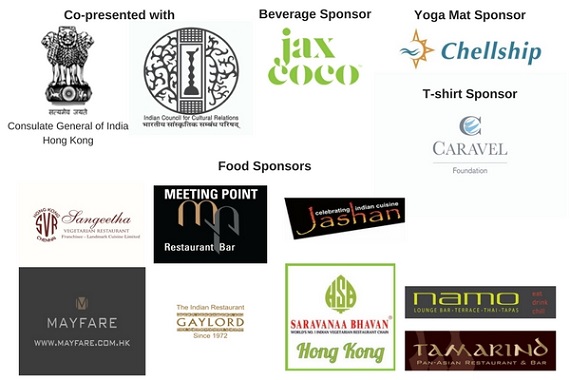 Click here to return to International Day of Yoga 2017 schedule.
Event Details
3 - 4 p.m.
Asia Society Hong Kong Center, 9 Justice Drive, Admiralty, Hong Kong
Buy Tickets
Free admission; Online registration required
20170618T150000 20170618T160000 Asia/Hong_Kong Asia Society: Family Yoga with Kristy Chau of Anahata Yoga

For event details visit https://asiasociety.org/hong-kong/events/family-yoga-kristy-chau-anahata-yoga Asia Society Hong Kong Center, 9 Justice Drive, Admiralty, Hong Kong