Family Yoga Geeta Sanchotene & Kristy Chau of Andiappan Yoga Community 
VIEW EVENT DETAILS
International Day of Yoga 2018
Class Location: Lippo Amphitheater
---
This is a fun class aimed at families of three or more with the goal of bringing a stronger and deeper bond within a family. Ideally, this class is for couples with children from 4 to 12 years old - but as they say, no one is ever too young or too old to practice yoga! 
---
Kristy Chau was a commercial architect in Hong Kong, before she found her passion for yoga. Yoga not only relieved her chronic back pain, it helped her find strength and balance for the body and mind. The rest is history and she hasn't looked back since. She now makes her yoga practice her life journey. She shares her passion with everybody because she believes yoga connects us all. Through teaching yoga, she continues to grow her practice and learn a deeper knowledge of yoga. She completed her 500 hours teacher training with the International Yoga Academy (IYA) under the guidance of Master Yogananth Andiappan. In 2016, she continued her training in Chennai, India and got her certificate in Yoga Therapy at the Asana Andiappan Yoga College. Kristy is currently assistant coordinator for the Andiappan Yoga Community and remains an active volunteer in the community's yoga program for overseas workers and low income families. 
---
Geeta Sanchotene started the practice of Hatha Yoga in 2014, under the guidance of Master Yogananth Andiappan. She has done 700 hours of teacher training, including yoga therapy and advanced Hatha Yoga. This practice gives her the strength in the body and the determination she needs to continue on her spiritual path which she has been on since a young age. Feeling the profound benefits of having a consistent practice makes Geeta want to share with others what she feels leads to a more balanced and fulfilled life. "Yoga is multi-dimensional; which is why it can be for everyone. You can take from its wisdom whatever aspect resonates most with you, and over time with consistent practice, it will bring you joy and happiness".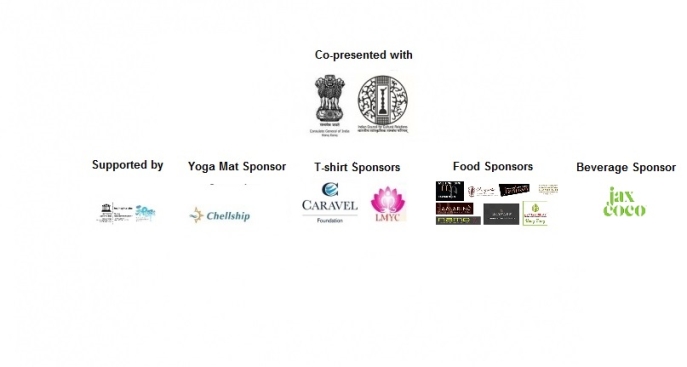 Event Details
3 - 4 p.m.
Asia Society Hong Kong Center, 9 Justice Drive, Admiralty, Hong Kong
Buy Tickets
HK$20/per class; Online registration required

Add to Calendar
20180617T070000
20180617T080000
UTC
Asia Society: Family Yoga Geeta Sanchotene & Kristy Chau of Andiappan Yoga Community 
Asia Society Hong Kong Center, 9 Justice Drive, Admiralty, Hong Kong
---