The Fake, The Faux, The Facts, The Future
VIEW EVENT DETAILS
Artplosive Connect Talk Series
Late Afternoon Presentation
Registration: 4:45pm
Presentation: 5:00pm
Drinks Reception: 6:00pm
While information in the digital age has become much more accessible, many people have foregone questioning the credibility of the content, who is writing it and why. Scandals around fake news sites came to the fore during the recent U.S. presidential election campaign, during which several articles about Hillary Clinton and Donald Trump were shown to be fabricated. Meantime, Google and Facebook have been criticized for their role in distributing fake news as well the metrics used to measure their audiences and to sell advertising. Robert Thomson, Chief Executive of News Corp, will address how digital platforms have commodified content, undermining the provenance and the profits of those who create content, and ushering in an age of skimming and scamming.

Robert Thomson has been Chief Executive since 2013 of News Corp, a global, diversified media and information services company that is home to Dow Jones & Company, The Wall Street Journal, the New York Post, The Times and The Sunday Times of London, The Australian and Fox Sports Australia, HarperCollins Publishers, and Move, Inc., operator of realtor.com, among other businesses. From 2008, Mr. Thomson served as Editor-in-Chief of Dow Jones and Managing Editor of the Journal. Previously, he was Editor of The Times and held several posts at the Financial Times. He began his career in journalism as a copyboy at The Herald in Melbourne in 1979, and also worked at the Sydney Morning Herald. A native of Torrumbarry, Australia, Mr. Thomson is the author and editor of several books, and in 2014 he was inducted into the Melbourne Press Club's Media Hall of Fame.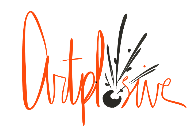 At Asia Society Hong Kong Center, we believe that aspiring young creative talents and businesses are shaping our future. Artplosive Connect brings together like-minded people who are pioneering, innovative and entrepreneurial through bespoke events tailored to their interests.
Event Details
5 - 6:30 p.m.
Asia Society Hong Kong Center, 9 Justice Drive, Admiralty
Buy Tickets
$200 Asia Society members/ Friends of Chinese International School/ Dow Jones staff/ FCC members; $350 Non-members