Building an Inclusive Society Together
VIEW EVENT DETAILS
MetLife Foundation – Asia Society Economic Inclusion Series
Luncheon Discussion
Registration 12:15pm,
Luncheon 12:30pm,
Close 2:15pm
Building a shared and inclusive society is both morally right and good economics, since discrimination, poverty and ignorance restrict growth; while investments in inclusion increase it, creating more jobs and new wealth for all. By using innovative finance to support inclusive growth, social impact investment can deliver economic growth, transform public services and tackle some of society's toughest social issues. How can we share opportunities, share responsibilities and build a 'we are all in it together' inclusive society? What is the significance of social impact investing? What are the factors to consider when deciding whether or not to invest in social enterprises? How can social impact investing be incorporated into overall investment strategies? Join our panelists in a dialogue on building inclusive societies and defining the role of social impact investing.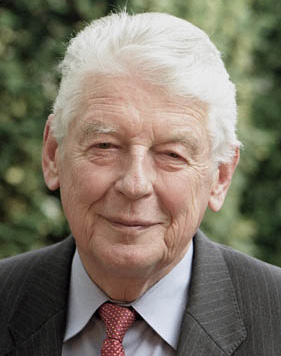 Wim Kok was Prime Minister of the Netherlands between 1994 and 2002. He has also served as Finance Minister and Deputy Prime Minister, and was leader of the Dutch Labor Party for 16 years. After his political career, Mr. Kok served as non-executive director of Royal Dutch Shell, ING Group and KLM, and was recently appointed to the Board of China Construction Bank. He is a director of the Advisory Board of the High Impact Capital Advisors (HK) Limited. From 2010 and 2014, Mr. Kok was President of the Club of Madrid, the world's largest organization of former Heads of State and Government.
Francis Ngai is Founder and Chief Executive Officer of Social Ventures Hong Kong (SVhk), a venture philanthropic organization focused on inventing, incubating and investing in social start-ups. Since its establishment in 2007, SVhk has incubated and invested in over 20 portfolio ventures. Prior to SVhk, Mr. Ngai was Head of Strategy at a listed technology conglomerate. He was selected as one of the Ten Outstanding Young Persons in Hong Kong in 2011 and a Young Global Leader of the World Economic Forum in 2012.
Wu Weixiong is Chairman of Hainan Rural Credit Union, one of the largest and the most successful rural credit unions in China. Under his leadership, Hainan Rural Credit Union has delivered a sustained and profitable growth since 2007 with total deposit assets of 117 billion renminbi, 442 branches and 5,000 employees, all focused on serving rural communities throughout Hainan Province. Mr. Wu previously served as Secretary of the Party Committee of Haikou Luo Niu Shan Comprehensive Agricultural Development Zone and Deputy Mayor of Haikou. He is the recipient of numerous awards during his 30 year career.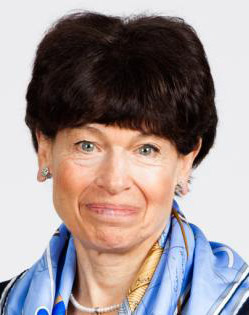 Henny Sender is Chief Correspondent for International Finance at the Financial Times, based in New York and Hong Kong. Prior to joining the FT in 2007, she served as the Wall Street Journal's Senior Special Writer for the Money & Investing section, covering private equity and hedge funds. Ms. Sender was part of a team at the WSJ that won a Loeb award for coverage of the meltdown of Amaranth, a hedge fund. Ms. Sender has also written for the Far Eastern Economic Review and Institutional Investor. She has a Ph.D. in India history and holds an MS from the Columbia University School of Journalism. (Moderator)
Luncheon menu
Regular meal
Appetizer: House Marinated Salmon with Celeriac Salad and Mustard Olive Oil
Main: 12 Hour Braised Veal Cheek in Red Wine Reduction with Root Vegetable and Potato Puree
Dessert: Butter Baked Mango Strudel with Vanilla Gelato
Vegetarian meal
Appetizer: Crisp Wild Mushroom Cake with Eggplant Puree and Baby Herb Salad
Main: Paccheri Pasta stuffed with Ratatouille and Spa Boiled Egg
Dessert: Butter Baked Mango Strudel with Vanila Gelato
 
Sponsored by
Event Details
12:15 - 2:15 p.m.

Asia Society Hong Kong Center, 9 Justice Drive, Admiralty, Hong Kong
Buy Tickets
HK$490 Asia Society members; HK$590 Non-members; HK$4900 Table of 10
20160419T121500 20160419T141500 America/New_York Asia Society: Building an Inclusive Society Together

For event details visit https://asiasociety.org/hong-kong/events/building-inclusive-society-together Asia Society Hong Kong Center, 9 Justice Drive, Admiralty, Hong Kong