The Bridge of Aspirations – Connecting East and West
VIEW EVENT DETAILS
Second CSM Cross Cultural Lecture by designer Thomas Heatherwick
Drinks Reception at 6:00 pm
Presentation at 7:00 pm
Close at 8:15 pm
Thomas Heatherwick, the celebrated cross-discipline UK designer who created the Olympic Cauldron for the 2012 Olympic Games, the New Bus for London, and the award-winning UK Pavillion for the Shanghai World Expo 2010, will be in Hong Kong on 29 April to deliver the second Central Saint Martins Cross Culture Lecture, "The Bridge of Aspirations – Connecting East and West". The event will be convened by Professor Jeremy Till, Pro Vice-Chancellor, University of the Arts London, and Head, Central Saint Martins, and Kai-Yin Lo, Visiting Principal Lecturer, Central Saint Martins, and co-presented by the British Council and the Asia Society Hong Kong Center.
The Lecture highlights the latest design scheme developed by Heatherwick Studio, a pedestrian garden bridge built at a key junction in Central London across the River Thames,, supported by two huge planters made of brown cupronickel. The planned walkway will be strewn with flowering vegetation and verdant lanes where "every step would be as much an exploration as enjoyment".
Thomas Heatherwick will also highlight his other spectacular projects during the last 15 years, with design of a great variety of movement and forms, elevating the ordinary to the poetic, pushing explorations that stir and amaze.
The event will be open by Mrs. Carrie Lam Cheng Yuet-Ngor, Chief Secretary for Administration Hong Kong. It aims to celebrate and promote the exchange and exploration of innovative ideas, and bring home the need for their application and cross-fertilization on many levels.
Kai-Yin Lo, internationally renowned Hong Kong cultural historian and designer, and Principal Visiting Lecturer, Cross Culture, at Central Saint Martins, said, "Heatherwick has emerged as one of Britain's most gifted and multi-faceted designers since the late 1990s. His innovative approach to design will no doubt serve as a bridge of aspirations in ideal and scope between Hong Kong's creative force and our counterparts in the West." At the lecture, Ms. Lo will introduce the cultural and symbolic meaning and significance of the Bridge in China and Hong Kong.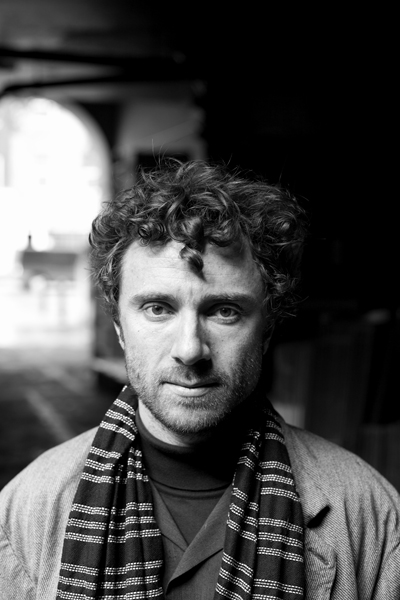 Thomas Heatherwick is the Founder and Principal of Heatherwick Studio. At the heart of his studio's work is a profound commitment, at every scale, to finding innovative design solutions with an absolute dedication to artistic thinking and the latent potential of materials and craftsmanship. Notable projects include the Olympic Cauldron for the 2012 Olympic Games, the New Bus for London, and the award-winning UK Pavilion for the Shanghai World Expo 2010. Thomas is an Honorary Fellow of the Royal Institute of British Architects and a Senior Research Fellow at the Victoria & Albert Museum and Honorary Doctor, University of the Arts London. In 2013 he was elected a Royal Academician by the Royal Academy of Arts, London and was appointed Commander of the Order of the British Empire (CBE) for services to the design industry.

© Elena Heatherwick
 
Convened by
Co-presented by
Wine sponsored by
In collaboration with: 
The Hong Kong Polytechnic School of Design
Supporting partners:
Hong Kong Design Centre
 
Hong Kong Design Institute
Event Details
9 Justice Drive, Admiralty, Hong Kong
Buy Tickets
HK$300 Asia Society members; HK$450 Non-members

Add to Calendar
20140429T100000
20140429T121500
UTC
Asia Society: The Bridge of Aspirations – Connecting East and West
9 Justice Drive, Admiralty, Hong Kong
---