AsiaStage Featuring Dana Leong
VIEW EVENT DETAILS
Evening Roof Garden Concert
Drinks party 7:00 pm
Performance 7:45 pm – 9:00 pm
Genre-bending composer, cellist and trombonist of Chinese and Japanese descent Dana Leong presents an intimate duet performance with Japanese koto player Yumi Kurosawa, renowned for her cutting edge sound in re-contextualizing this age-old instrument in a contemporary setting. The performance program includes "Tokyo to Sendai" (Dana Leong), "Beginning of a Journey" (Yumi Kurosawa), "Retro Vertigo" (Trevor Dunn, arr. Dana Leong), and "Theme from Life After Dark" (Dana Leong).
Dana Leong (Composer/ Cellist/ Trombone) blends jazz, classical and electronic to create a signature sound. His pioneering collage of musical style has garnered critical acclaim and wowed audiences around the world. He has collaborated with top jazz artists, and worked with such diverse artists as Ray Charles, Barry White, Kanye West, Wynton Marsalis, Bjork, Ryuichi Sakamoto, Yoko Ono and Lila Downs. In 2008,Dana formed his genre-bending quartet, MILK & JADE, to present his original compositions written for cello/trombone, drum kit, spoken word/MC and bass. The quartet has toured Southeast Asia as American musical ambassadors as part of The Rhythm Road: American Music Abroad program, sponsored by Jazz at Lincoln Center and the U.S. State Department's Bureau of Educational and Cultural Affairs. The quartet has released two full length albums and received worldwide acclaim performing sold out shows at major festivals in Europe, South America and Asia.
Dana is also a prolific composer and arranger, having recently written and premiered Bound(less), a new work commissioned by the vertical dance company Project Bandaloop and the Orange County Performing Arts Center, as well as an evening length work, Life After Dark, commissioned by the Apollo Theater in New York City. He was a featured guest music director and performer in Fela! on Broadway in 2010 and is the first ever Composer-In-Residence for The Museum of Chinese in America in New York City. In November, Dana will premiere a new work entitled The Sounds of Folk Tales in collaboration with Dave Liang of Shanghai Restoration Project at the Hong Kong New Vision Arts Festival. Dana grew up in San Francisco and studied classical cello and jazz trombone on double scholarships at Manhattan School of Music. He gives clinics and workshops around the globe as an official performing artist and clinician for YAMAHA and D'Addario Bowed Strings.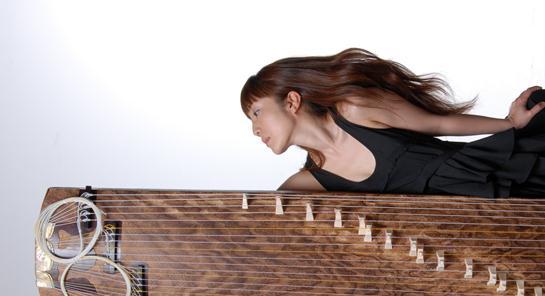 Yumi Kurosawa (Koto/Composer/Computer Sound) was born and raised in Japan. She began studying koto when she was three. Yumi received first prize at National Competition for students in 1989 and 1992 and Scholarship from The Agency for Cultural Affairs of Japan in 1998. Yumi played at the Prague Cello Ensemble Concert at Suntory Hall, Tokyo in 1996. In2002, she moved to New York, and held a concert at Weill Recital Hall at Carnegie. Continuing to play in Japan, she premiered Koto Concerto Genji (composed by Daron Hagen) as a soloist with the Orchestra of the Swan in the UK in 2011.Her first original CD, Beginning of a Journey, featuring her own compositions, was released in 2009. Yumi studied computer music at Keio University, and has received great concert reviews in New York Times andThe Washington Post.
Dana Leong will be featured alongside Dave Liang of Shanghai Restoration Project (Composer/Piano/Keyboard) at Sha Tin Town Hall on November 2-3 as part the New Vision Arts Festival. Further details available from www.newvisionfestival.org.hk. 
Co-presented with: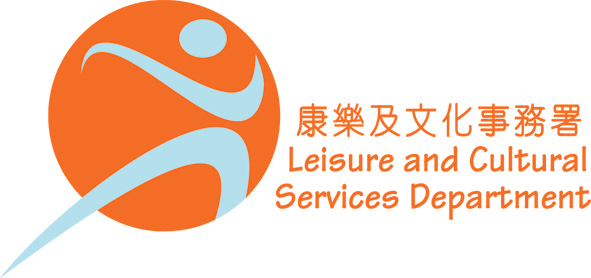 Event Details
7 - 9 p.m.
9 Justice Drive, Admiralty, Hong Kong
Buy Tickets
$250 Asia Society members/full-time students; $300 non-members
20121030T190000 20121030T210000 Asia/Hong_Kong Asia Society: AsiaStage Featuring Dana Leong Genre-bending composer, cellist and trombonist of Chinese and Japanese descent, Dana Leong presents an intimate duet performance with Japanese koto player Yumi Kurosawa.

For event details visit https://asiasociety.org/hong-kong/events/asiastage-featuring-dana-leong 9 Justice Drive, Admiralty, Hong Kong
---