Asanas Practice as per Yoga Sutra with Echo Gan & Anson Siu of Life Management Yoga Center 
VIEW EVENT DETAILS
International Day of Yoga 2018
Class Location: The Hong Kong Hong Kong Jockey Club Hall
---
Asana is not a physical culture though the building of the body is a by-product of its practice. The purpose of Asana as per Yoga Sutras is to reduce confusion and weaken dualities of the mind through disciplining the body. Hence the practice has to incorporate full attention in order to synchronise movements of the body parts to attain a desired pose which must be stable and performed with relative ease. When practiced along with a breathing technique the mind becomes one pointed clearing the clouds of confusion. 
Nada Yoga is ancient practice of meditating on the soothing sound of music or nature by bringing full attention to ears and then on to all the sounds around us and then connecting to the universal cosmic sound achieving a union in which one may lose himself. 
---
Anson Siu On Shun graduated from the Hong Kong Institute of Vocational Training Information Bureau for Industry and Commerce. Since 2015 he has been teaching yoga and raising awareness on its many benefits both mental & physical. He is certified fitness instructor (Hong Kong Baptist University) and a certified yoga instructor (Yoga Alliance). He teaches yoga philosophy, sports science and conducts yoga workshops in cooperation with Yan Chai Hospital Law Chan Chor Si College and various yoga centers. 
---
Echo Gan started practicing yoga in 2010 from different teachers and different places. In pursuit of deeper understanding, in 2014, she finished 200-hours yoga teacher training course. In September 2015, she visited India, finished 100 hours. Advance Hatha Yoga teacher training. Currently, she is studying for her master's degree in science in yoga and naturopathy in Tamil Nadu Physical Education and Sports University of India. In this year 2017, she attended the 7 day Residential Health Camp "Yoga Way of Life" at The Yoga Institute, Mumbai, the mother institute of LMYC, HK, where she teaches now.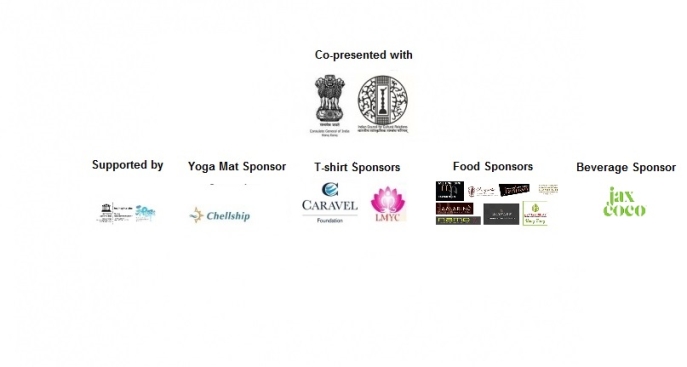 Event Details
4:15 - 5:15 p.m.
Asia Society Hong Kong Center, 9 Justice Drive, Admiralty, Hong Kong
Buy Tickets
HK$20/per class; Online registration required

Add to Calendar
20180617T081500
20180617T091500
UTC
Asia Society: Asanas Practice as per Yoga Sutra with Echo Gan & Anson Siu of Life Management Yoga Center 
Asia Society Hong Kong Center, 9 Justice Drive, Admiralty, Hong Kong
---