Accessible Yoga with Hersha Chellaram of Integral Yoga **Bilingual**       
VIEW EVENT DETAILS
Class location: The Hong Kong Jockey Club Hall
*NOTE: People who need one-to-one assistance, must bring their own attendant to the class. Anyone with a medical condition must check with a doctor before attending the session. 
---
Accessible Yoga is dedicated to sharing the benefits of Yoga with anyone who currently does not have access to these practices. This session provides an inclusive yoga practice for people with limited flexibility or mobility. It opens with a presentation on the benefits and approach of Accessible Yoga and follows with a Chair Yoga class (adaptations for wheelchair users also included). The class is open to complete beginners, people with limited flexibility and mobility, senior citizens, people with disability, and their families and carers.
無障礙瑜伽
無障礙瑜伽致力分享瑜伽的好處給大眾市民,包括長者和殘疾人士。此次活動針對靈活性和流動性有限的人士的需要所設計,提供溫和的瑜伽體驗。課程中將介紹無障礙瑜伽的益處和練習方法,並包括椅子瑜伽班(同時適用於輪椅使用者)。歡迎所有對瑜伽感興趣的初學者丶長者丶殘疾人士以及其家人和護理人員一同參與課程。
---

Hersha Chellaram runs Hersha Yoga an Affiliate School of Integral Yoga in Hong Kong providing teacher training and accessible yoga. Hersha has over 15 years in teaching yoga and training students to become yoga teachers. She specializes in bringing yoga to communities with disabilities and special needs and has co-founded YAMA Foundation — a unique non-profit that makes yoga, arts and meditation accessible to Hong Kong's under-served communities. 

Hersha Chellaram是赫爾沙瑜伽集成瑜伽學院的創辦人,學院旨在提供教師培訓和無障礙瑜伽教學。她具備超過15年教授瑜伽和導師培訓的相關經驗,並熱衷於為有殘疾和特殊需求的社區帶來瑜伽。於2009年,她創立了YAMA基金會,把瑜伽丶藝術和冥想進一步推廣至香港有需要的社群。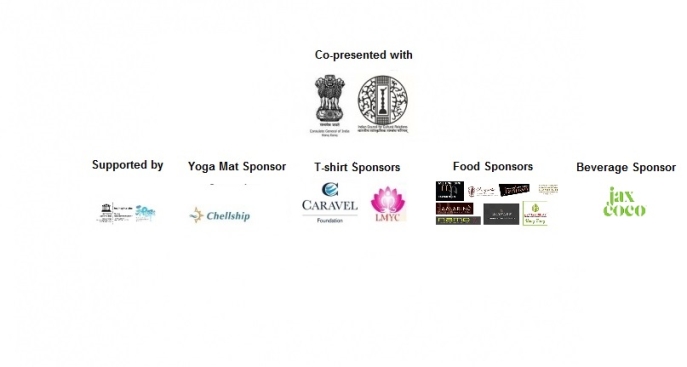 Event Details
11:15 a.m. - 12:15 p.m.
Asia Society Hong Kong Center, 9 Justice Drive, Admiralty, Hong Kong
Buy Tickets
HK$20/per class; Online registration required

Add to Calendar
20180617T031500
20180617T041500
UTC
Asia Society: Accessible Yoga with Hersha Chellaram of Integral Yoga **Bilingual**       
Asia Society Hong Kong Center, 9 Justice Drive, Admiralty, Hong Kong
---