The 15th Hong Kong Jewish Film Festival
The 15th Hong Kong Jewish Film Festival
Established in 1999, The Hong Kong Jewish Film Festival (HKJFF) was the first festival of its kind in Asia. Among the topics the Festival has dealt with are Jewish identity, Yiddish classics, the Holocaust, Israel, food, holidays, music, and religious rituals and customs. One of the Festival's unique qualities is that it attracts many non-Jewish people, with more than one-third of the audience falling into that demographic. The Festival has screened over 225 features, documentaries and short films from 34 countries in 34 languages and dialects. It has hosted directors, producers, film critics and curators, who have attended the event to showcase their films, educate and offer their opinions to audience members.
Asia Society Hong Kong Centre proudly co-presents with HKJFF the 15th edition of the Festival at our premises. This year the theme of the Festival is Courage; with many of the films carrying a spirit of heroism and bravery - courage that is both physical and spiritual. Get ready to be uplifted by the stories told in the wonderful selection of 27 films, many of the selections will be making their Asian premiere exclusively at the Festival.
Screening Venue
Asia Society Hong Kong Center
The Hong Kong Jockey Club Former Explosives Magazine, 9 Justice Drive, Admiralty, Hong Kong
Ticket Information
HK$100 Adult; HK$80 Students / Seniors
Opening screening on November 29: HK$380 Adult; HK$330 Students / Seniors
Tickets available at Asia Society Hong Kong Center
Online Ticketing: https://ticketing.asiasociety.org.hk/
Click here to download the full program brochure.
---
Films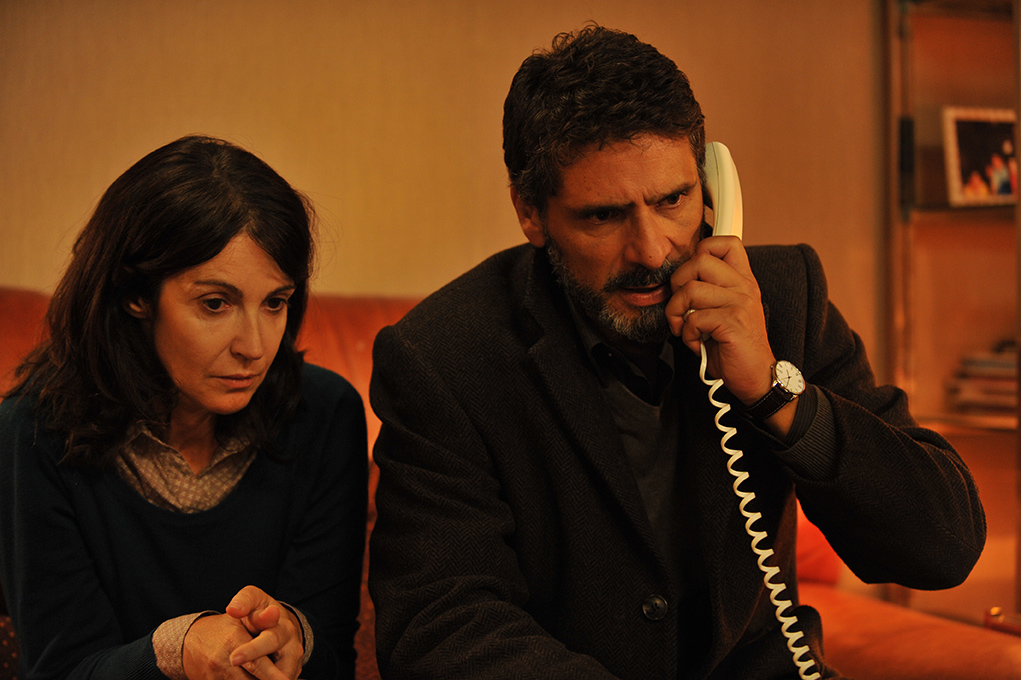 24 Days (Opening Screening)
Directed By Alexandre Arcady
110 mins| France 2014 | Drama | French with English and Chinese subtitles
November 29, 2014 7.30pm
followed by Q&A with the director Alexandre Arcady and Ilan's mother Mrs Halimi and a Dessert Buffet
'A white-knuckle dramatization' The Hollywood Reporter
Sticking dangerously close to the real-life incident that inspired it, 24 Days offers up a white-knuckle dramatization of the nearly month-long kidnapping and torture of 23-year-old Ilan Halimi, whose traumatic ordeal at the hands of the "Gang of Barbarians" prompted a massive police manhunt and, eventually, a national outcry against anti-Semitism in France.
A powerful and timely film by one of France's most celebrated filmmakers.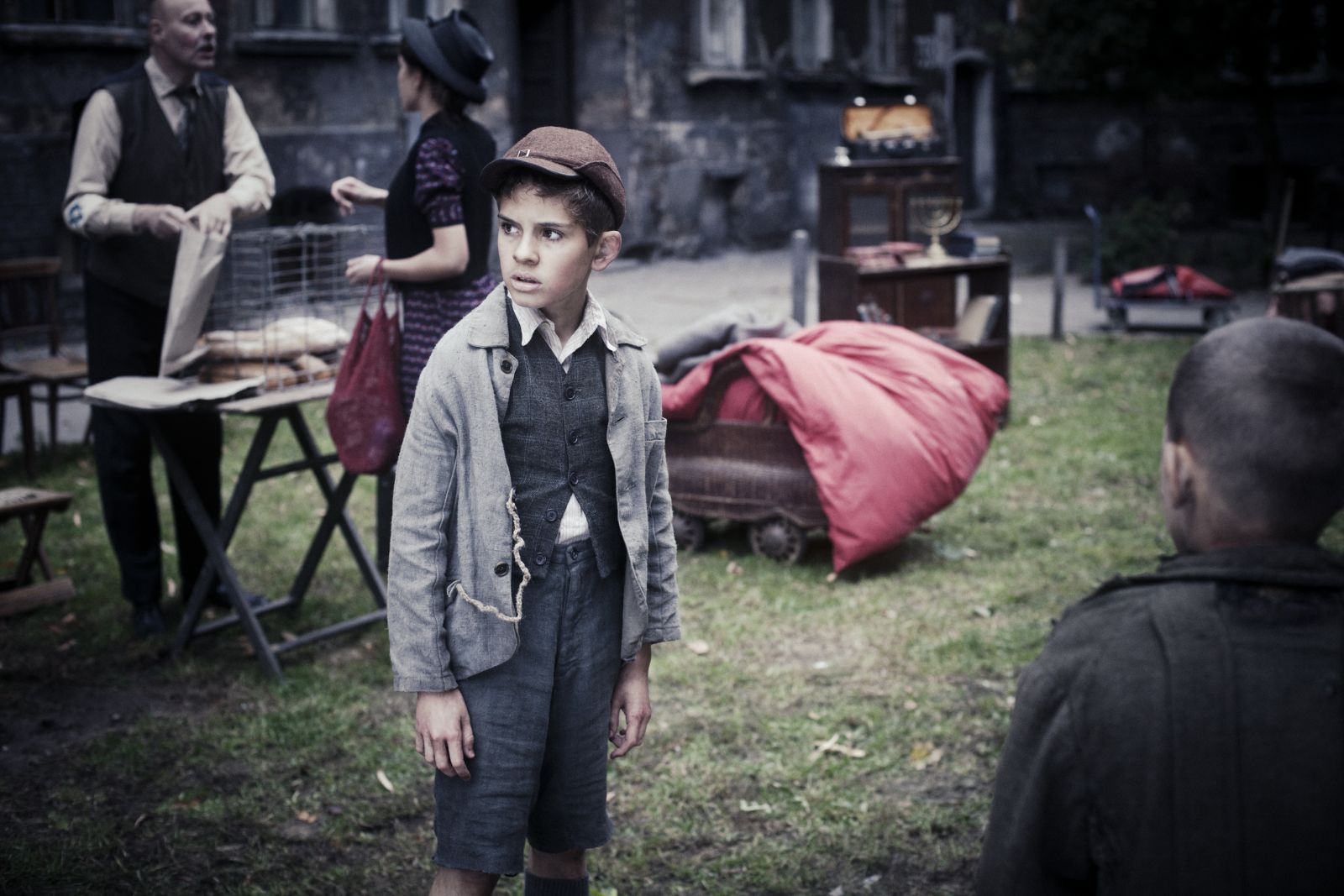 Run Boy Run
Directed By Pepe Danquart
107 mins| Germany, France 2013 | Drama | Polish, Yiddish, Hebrew and German with English and Chinese subtitles
November 30, 2014 1.00pm
A superlative saga of courage and compassion, Run Boy Run tells the extraordinary true story of a Polish boy who seeks the kindness of others in his solitary struggle to outlast the Nazi occupation and keep alive his Jewish faith.
An unforgettable cinematic experience featuring exceptional performances, arresting cinematography and transcendent musical score, Run Boy Run is directed by Oscar-winner Pepe Danquart and based on the bestselling Holocaust novel by Israeli author Uri Orlev.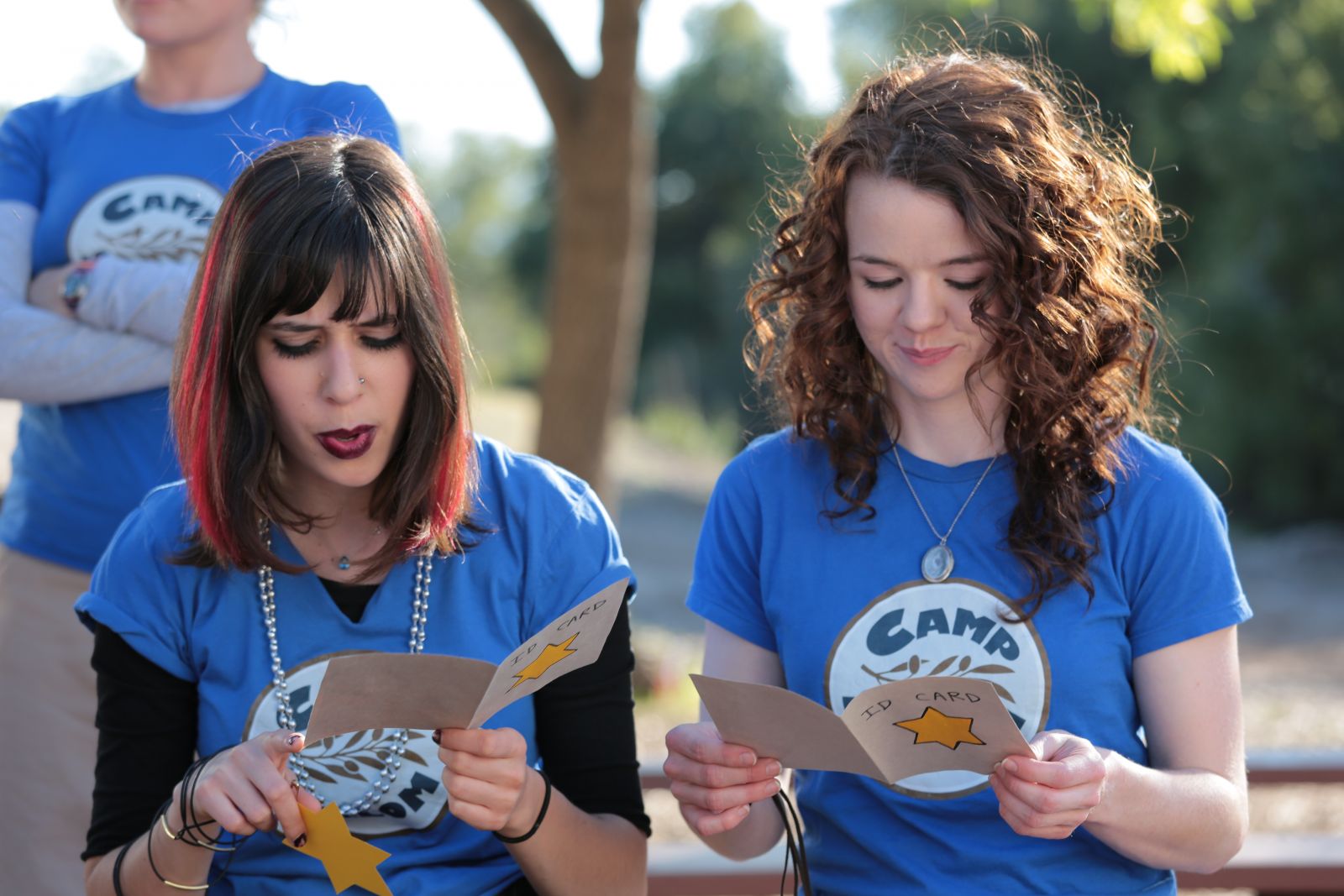 How to Make it In the Promised Land
Directed By Sam Zalutsky
17mins | USA 2013 | Drama | English
November 30, 2014 3.20pm
Lizzie, a precocious teenage girl, is forced to play a Holocaust role-play "game" while attending a Jewish camp.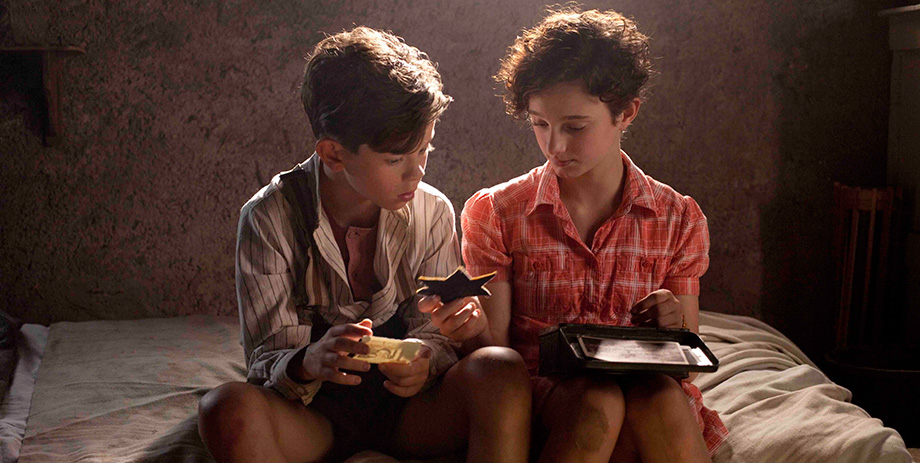 Secrets of War
Directed By Dennis Bots
95 mins | Netherlands, France, Germany | 2014 | Family Drama, Adventure | Dutch with English Subtitles
November 30, 2014; Shown with How to Make it In the Promised Land
The friendship between Tuur and Lambert (12) is challenged when Maartje, a Jewish girl in hiding, joins their class and confides only in Tuur who just found out his father is a member of the resistance while Lambert's father is a Nazi collaborator. Feeling excluded, Lambert tells a seemingly harmless secret...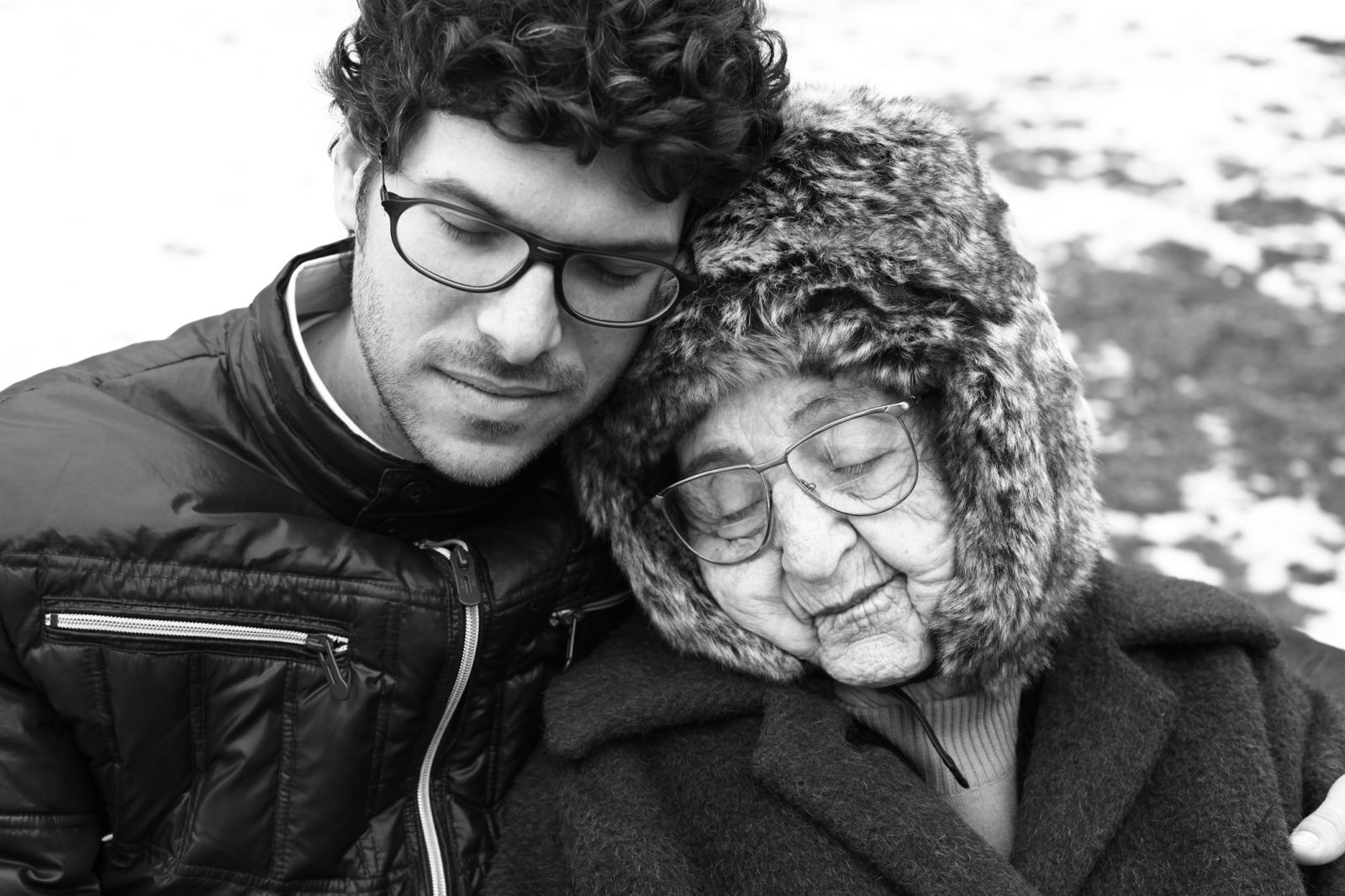 Life in Stills
Directed By Tamar Tal
60mins | Germany, Israel 2011 | Hebrew with English subtitles
November 30, 2014 5.35pm
(The grandson Ben Peter will be in attendance)

Israel's most famous photographer, Rudi Wasserstein, gave the nation some of its most iconic images. But his momentous photo studio, still run by his 96 year-old widow, Miriam, is in trouble. In this delightful, intimate portrait, the camera follows the relationship between the stubborn, feisty Miriam and her gentle grandson as they struggle with property developers to save the shop and its archive – home to over a million of Rudi's priceless negatives – for the nation's heritage. A touching, funny portrait of two generations who don't always see eye to eye but find strength in each other.
In Silence
Directed By Zdeněk Jiráský
Slovakia, Czech Republic 2014 | Drama | English and Slovak with English subtitles
November 30, 2014 6.50pm
A highly original, visually stunning and emotionally devastating film that celebrates the musicians whose lives were lost in the Holocaust.
Czech director Zdeněk Jiráský had planned his film to be a documentary but, through the amassing of material, ended up with a highly original drama. The level of invention and intensity is unforgettable and brings home the power of cinema.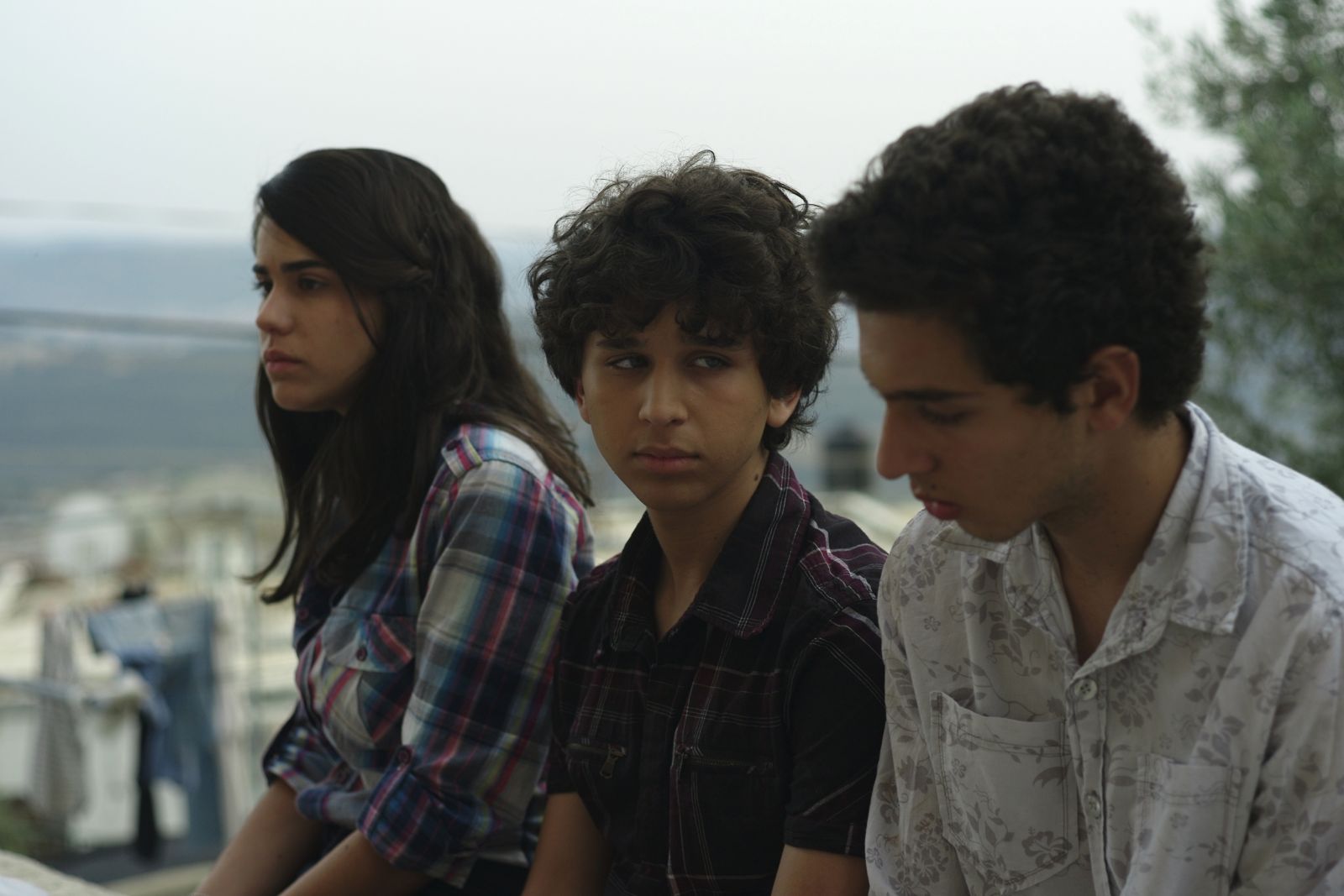 Arabani
Directed By Adi Adwan
84 mins | Israel 2013 | Drama | Arabic and Hebrew with English subtitles |
November 30, 2014 8.35pm
Winner at the Jerusalem International Film Festival. A closed and deeply conservative Druze community is scandalized by the return of one of its native sons in Arabani, the first film by an Israeli-Druze filmmaker.
Newly divorced from his Jewish wife, Yosef arrives in the village of Sumaka with his two unruly teenage kids. A suspicious community turn on him and his children, as they start new relationships and romances with the locals, causing tensions to erupt.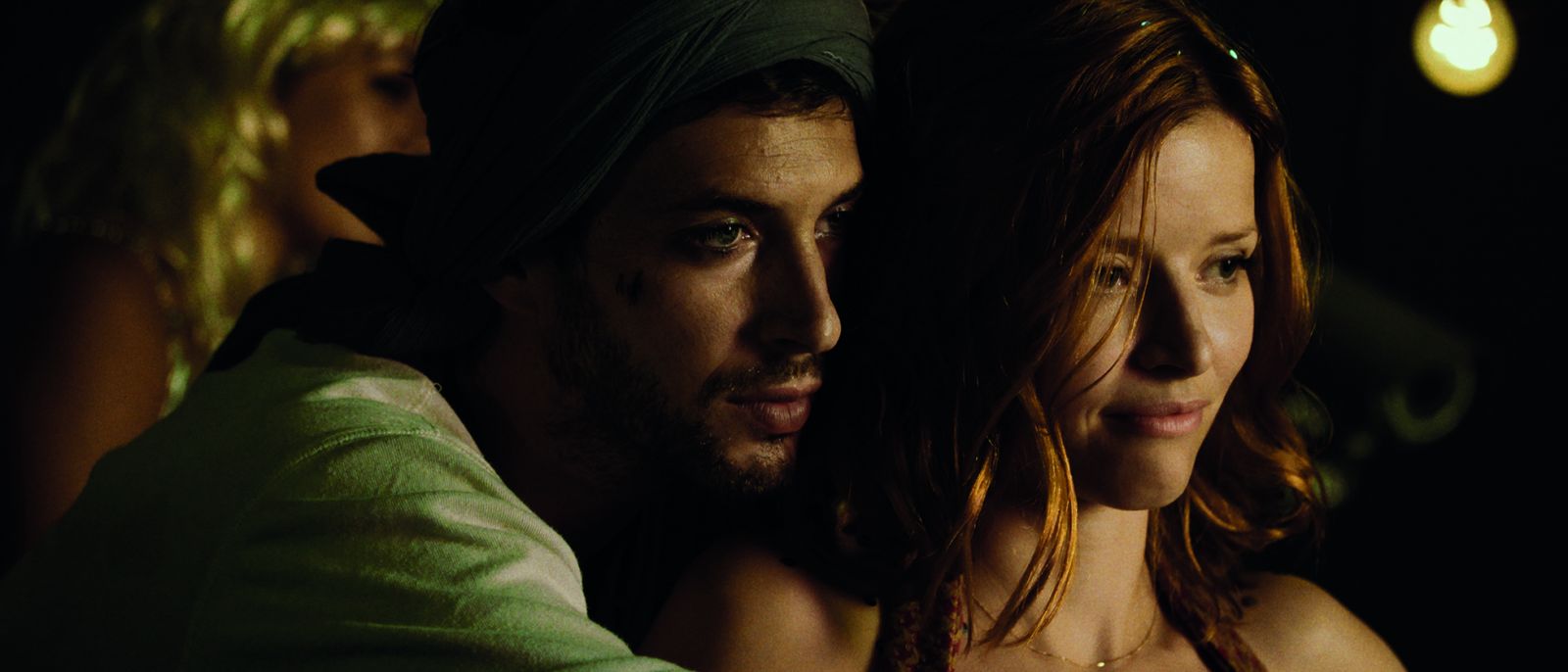 Hanna's Journey
Directed By Julia von Heinz
100 mins | Germany, Israel 2013 | Drama | English, Hebrew and German with English subtitles
December 1, 2014 7.00pm

(The producer Saar Yogev will be in attendance)
Unexpected romantic complications arise when a young German student, Hanna, travels to Israel to further her career. When an Israeli colleague starts goading her with Holocaust jokes and cynical comments on German history, tensions rise but so do romantic interests….
Based on the Theresa Bäuerlein novel, Hanna's Journey is a provocative and engaging examination of the after-effects of the Holocaust on third-generation Germans and Israelis. It also features beautiful camerawork by award-winning cinematographer Daniela Knapp, who contrasts the hot, chaotic bustle of Tel Aviv and Jerusalem with the wintry symmetry of Berlin.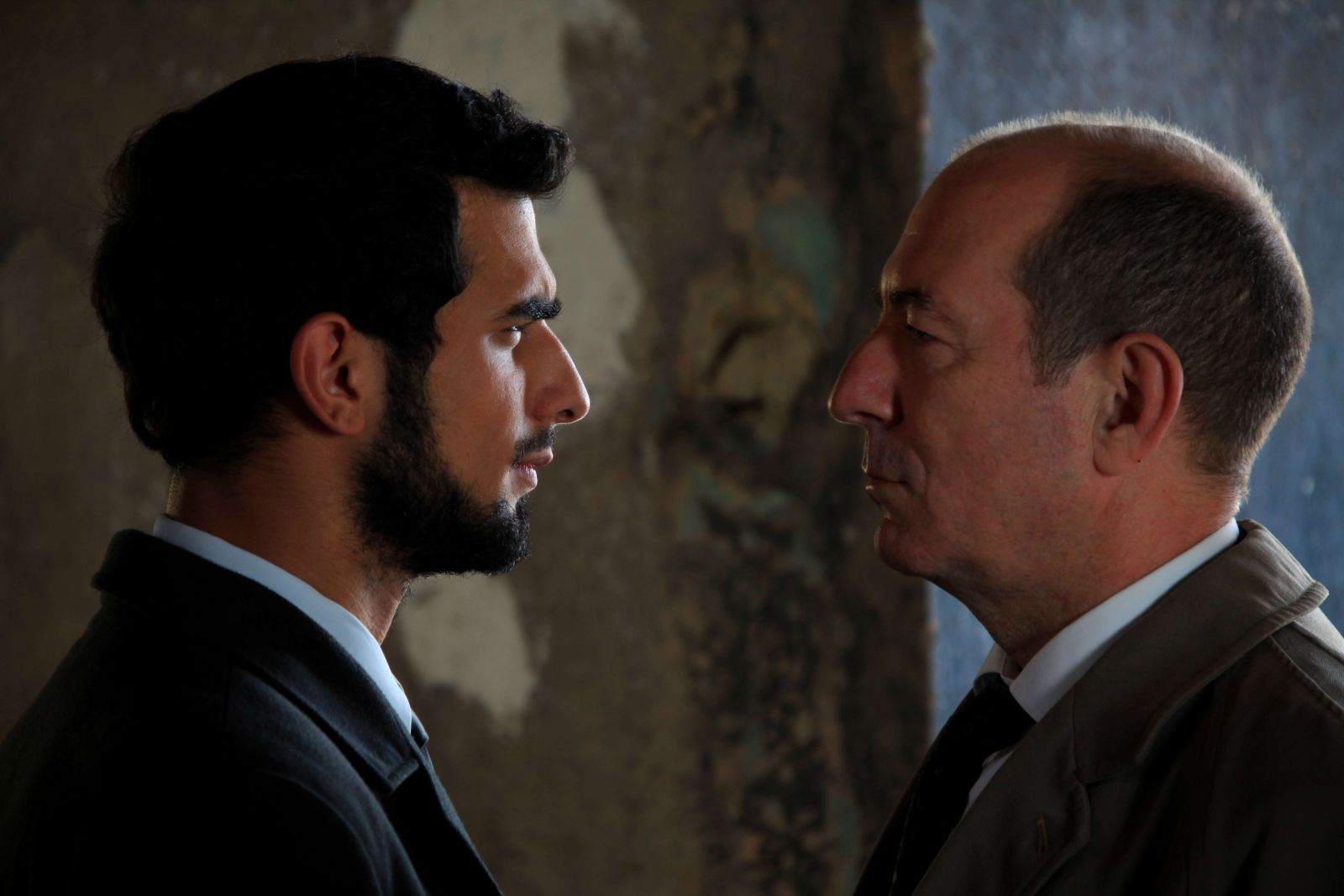 G-d's Slave
Directed By Joel Novoa
90 mins | Venezuela, Argentina, Uruguay, USA 2013 | Drama | Spanish, Arabic, Hebrew and French with English subtitles
December 1, 2014 9.00pm
Taut and mesmerising, fast action drama-thriller, based on the true story of the 1994 bombing of the Jewish community centre in Buenos Aires.
Award-winning young Venezuelan director Joel Novoa Schneider draws compelling performances from his two troubled protagonists: one a 'sleeper' terrorist, activated to carry out a deadly mission and the other, a Mossad agent, desperate to avoid past mistakes and prevent tragedy.
Fresh and unpredictable from start to finish this is an outstanding debut from one of the rising stars of Latin American cinema.
Wakolda / The German Doctor
Directed By Lucia Puenzo
93mins | Argentina, France, Norway, Spain 2013 | Drama | Spanish, German, Hebrew with English and Chinese subtitles
December 2, 2014 11.00am
December 4, 2014 9.05pm
Lucia Puenzo's striking Wakolda premiered in Cannes 'Un Certain Regard, 2013′, and was immediately snapped up by the Toronto International Film Festival.
A deeply atmospheric and eerily gripping thriller, set in the stunning landscape of the Patagonian hills in the 1960s, about an innocent family who unknowingly welcomes a Nazi war criminal into their home.
When Nazi-hunting news reports start showing up on the TV, locals start sensing that something is wrong, and that the family is in danger.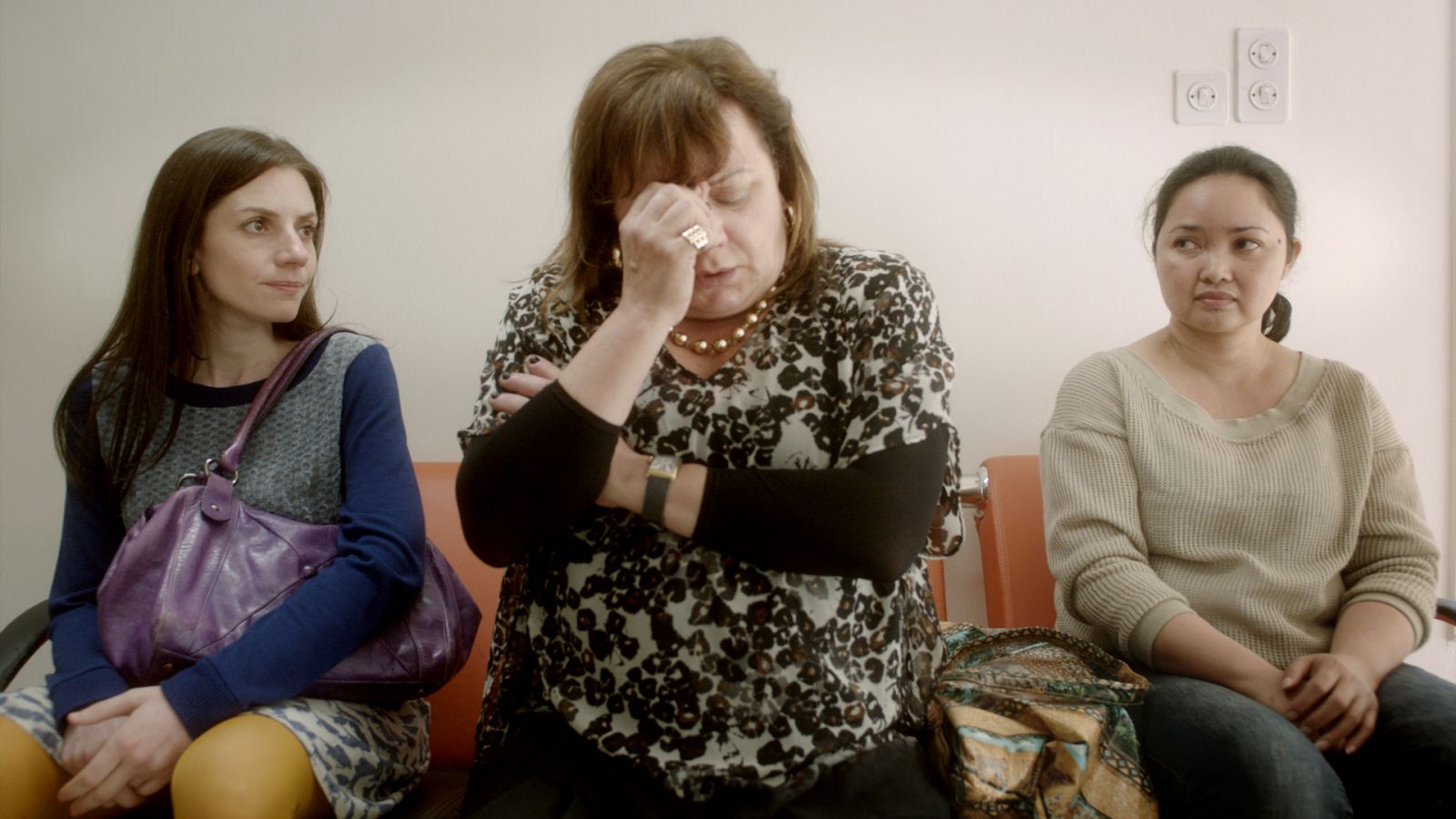 Anywhere Else
Directed By Ester Amrami
84 mins | Germany, Israel 2014 | Comedy/ Drama | German, English, Hebrew and Yiddish with English subtitles
December 2, 2014 7.00pm
Fresh from its prize-winning debut at the Berlin Film Festival comes this charming film about a young Israeli woman figuring out where and with whom she feels most at home.
Filled with humour and emotional depth, and featuring engaging performances from the entire cast, including star Neta Riskin (Shtisel), as Noa, who is torn between her gorgeous German boyfriend and her crazy Israeli mother.
Transit
Directed by Hannah Espia
93 mins | Phillipines 2013 | Drama | English, Hebrew, Filipino, Tagalog with English and Chinese subtitles
December 2, 2014 8.50pm
Transit was the Filipino entry for the 2014 Best Foreign Film Oscar.
When Moises, a Filipino caregiver comes home to Tel Aviv for his son, Joshua's 4th birthday, his world is turned upside down by the unnerving political news: the Israeli government is deporting children of all foreign workers.
An earthy portrait of the displaced — refugees, immigrants and foreign workers, Transit poses the problem of subject identity, home and national identity in question that is distinctively relevant to the globalization of the present world.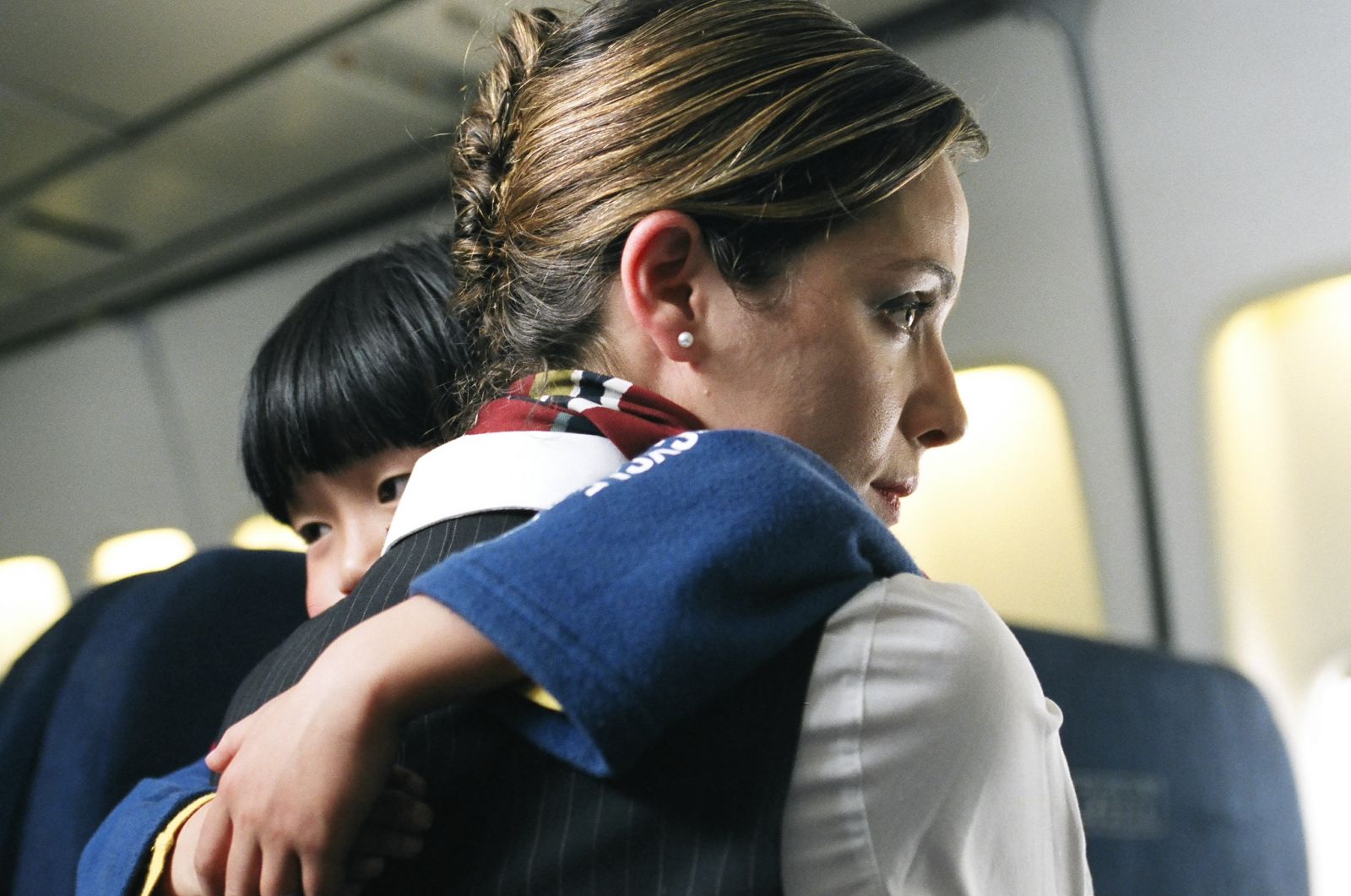 Noodle
Directed By Ayelet Menahemi
90mins | Israel 2007 | Drama | Hebrew and Mandarin with English and Chinese subtitles
December 3, 2014 11.00am
A charming and deeply moving comic-drama about a young Israeli woman and an abandoned Chinese boy whose lives converge in the most surprising manner.
Miri, a thirty something flight attendant lives with her volatile sister Gila, who is in the throes of a mid-life crisis. Returning home from work one day Miri thinks nothing of being asked to look after their Chinese maid's young son. But when she fails to return Miri finds herself with a six year old Chinese boy silently waiting for his mother to come back. Flawless script, witty dialogue and well crafted visuals are all spiced up with a sensitive insight into human lives and loves, turning this film into a memorable cinematic experience.
Under the Same Sun
Directed By Sameh Zoabi
84 mins | Israel 2013 | Drama | English, Hebrew and Arabic with English subtitles
December 3, 2014 7.00pm
A utopian fantasy, set in the near future, where an Israeli and a Palestinian businessman introduce solar energy to the West Bank, with glorious results!
Search for Common Ground, a conflict resolution NGO, supported the making of this thought-provoking and imaginative film, which was broadcast simultaneously in Israel and Palestine.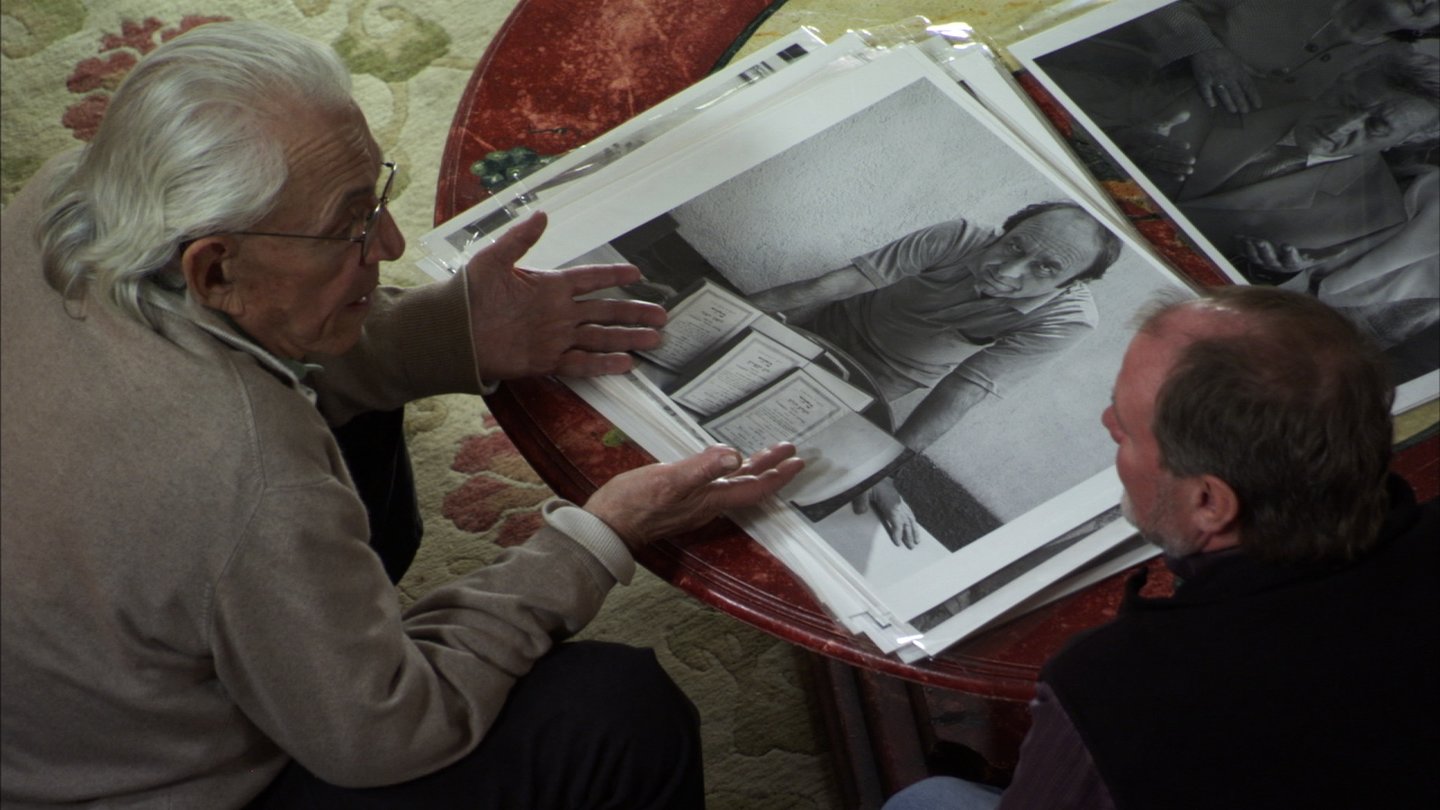 Besa the Promise
Directed By Rachel Goslins
86 mins | USA 2012 | Documentary | English and Chinese
December 3, 2014 8.50am
"IN A SMALL, LITTLE COUNTRY CALLED ALBANIA, SIMPLE PEOPLE DID SIMPLE THINGS, BUT IN RETROSPECT THEY WERE NOT SIMPLE AT ALL, THEY WERE GREATLY HEROIC"
This compelling documentary reveals the little known history of Albanians, mostly Muslims, who risked their lives sheltering Jews during WWII, following the ancient moral code of besa (a promise).
The film tells a remarkable story of the gentle, thoughtful Albanian toyshop owner Rexhep Hoxha in his quest to find the Jewish family his father sheltered and to return the sacred books left in his care sixty years ago.
Featuring original music by Philip Glass and striking portraits by American photographer Norman H. Gershman, this is a truly inspiring tale of simple humanity, bravery and the possibility of co-existence.
The Attack
Directed By Ziad Doueiri
105 mins | France, Qatar, Egypt, Belgium and Lebanon 2012 | Drama | Arabic and Hebrew with English subtitles
December 4, 2014 7.00pm
Dr. Amin Jaafari (award-winning actor Ali Suliman) is an assimilated Palestinian Israeli surgeon who seems to have it all with a promising career with honors among the Israelis in Tel Aviv.
That all changes after a devastating terrorist suicide bombing and his beloved wife, Siham, is found among the dead as the primary suspect.
Riveting drama with exceptional performances.
The Green Prince
Directed By Nadav Schirman
Israel, Germany, UK 2013 | Documentary | English and Hebrew with English subtitles
December 6, 2014 7.30pm
This real-life thriller tells the story of one of Israel's most prized intelligence sources, the son of a top Hamas leader. Under the code name 'The Green Prince', he was recruited to spy on his own people for over a decade.
Focusing on his complex relationship with his handler, this is a gripping account of terror, betrayal, impossible choices and of a friendship that defies all boundaries.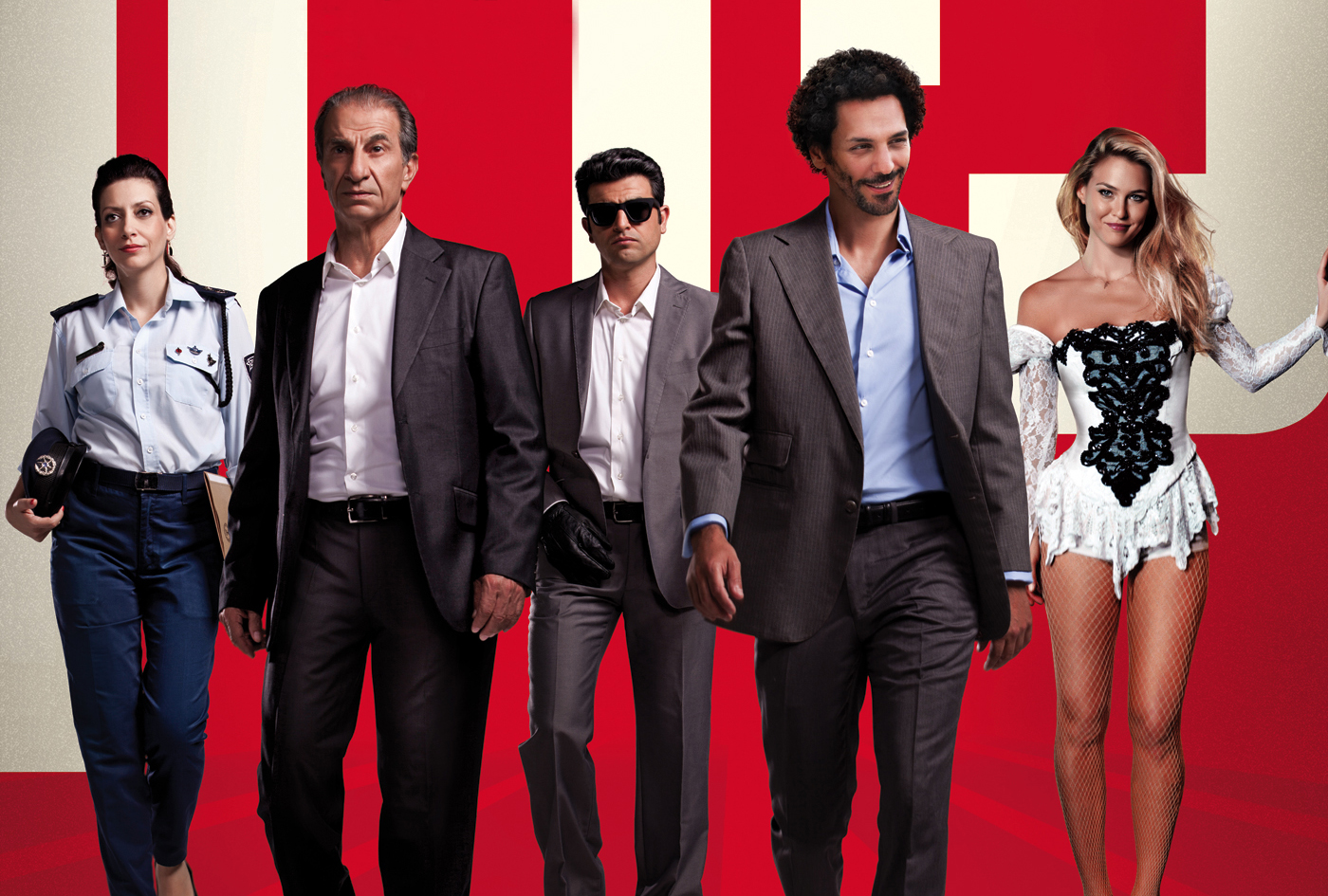 Kidon
Directed By Emmanuel Naccache
97 minutes | Israel, France 2013 | Comedy | English, Hebrew, and French with English subtitles | Cast: Bar Refaeli, Sasson Gabai
December 6, 2014 9.20pm
Fast-moving comedy thriller starring a 'Who's Who' of actors including Bar Refaeli and Sasson Gabai.
The assassination of a Hamas operative Mahmoud al-Mabhouh in Dubai in 2010 was blamed on Mossad, but was the agency framed by a group of small-time criminals? That is the premise of this entertaining and fast-paced spy heist movie.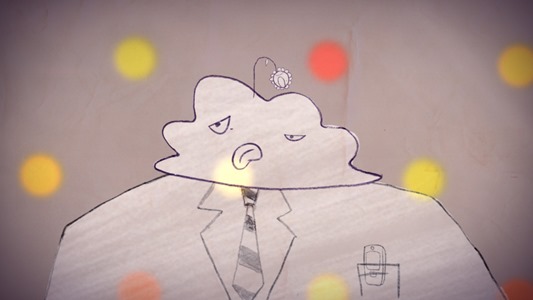 G-d Is Kidding
Directed By Boaz Balachsan & Dima Tretyakov
7mins | Israel 2012 | Animation | Hebrew with English subtitles
December 7, 2014 11.00am
An animation exploring the eternal philosophical questions about God and faith through the eyes of children.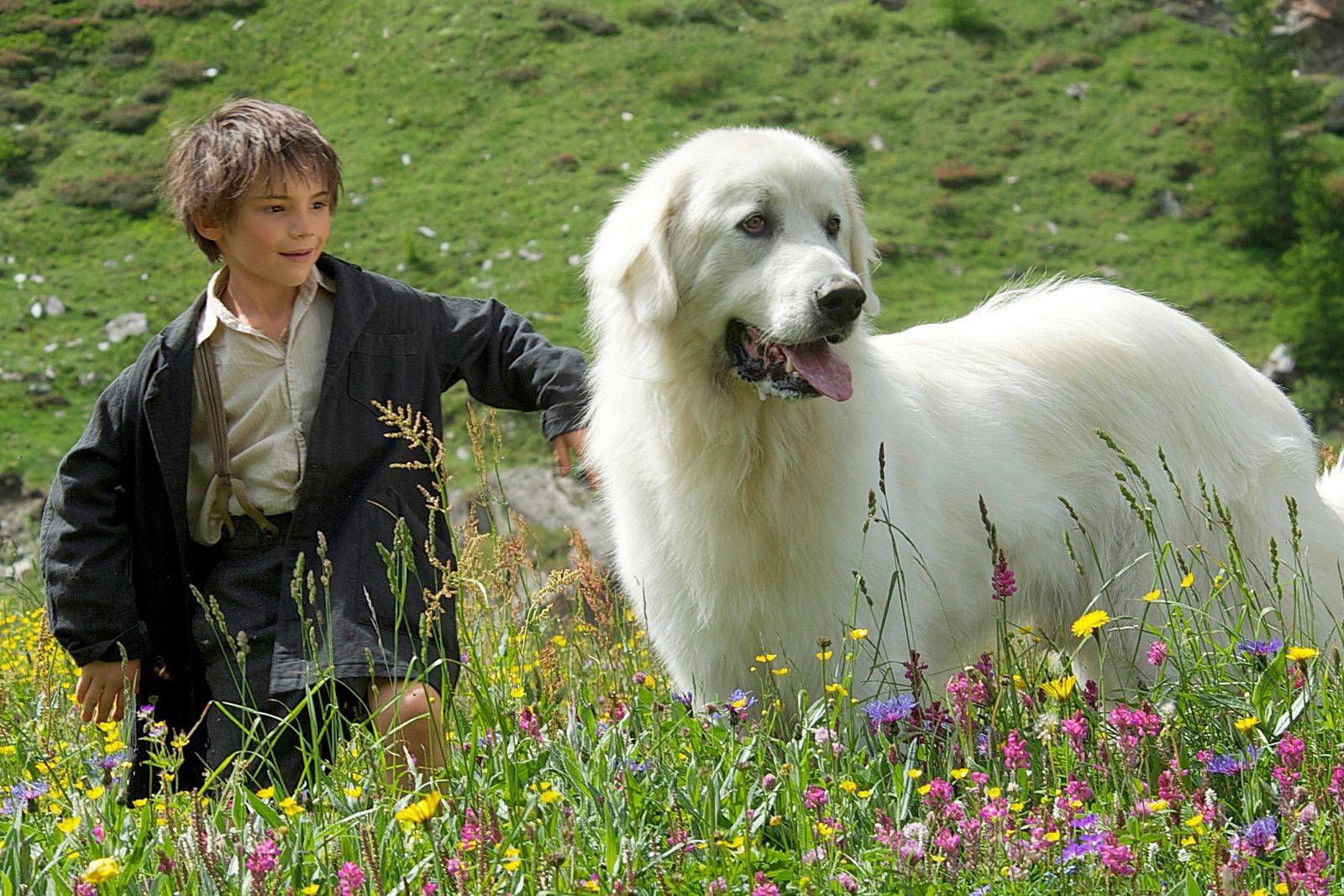 Belle et Sébastien
Directed By Nicolas Vanier
98 mins | France 2013 | Drama | French and German with English and Chinese subtitles
December 7, 2014; Shown with G-d Is Kidding
The 1960s TV series beloved around the world has been remade for a new generation as a heart-warming family film that deserves to be seen on the big screen.
Belle and Sebastian is set high in the snowy Alps during the Second World War. The resourceful Sebastian (an adorable Félix Bossuet) is a lonely boy who tames and befriends a giant, wild mountain dog, Belle – even though the villagers believe her to be 'the beast' that has been killing their sheep.
At the same time, the Germans have arrived in the peaceful village looking for resistance members who are helping Jewish refugees escape into Switzerland. Through danger and adventure, Belle and Sebastian forge an indestructible friendship.
Set against breathtaking scenery and a dramatic time in history, and co-starring Tchéky Karyo, one of France's most popular actors, this moving story will be enjoyed by the whole family.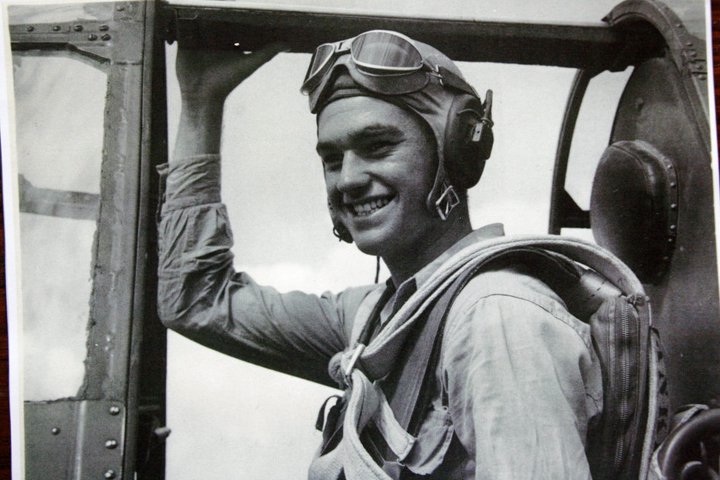 Above and Beyond
Directed By Roberta Grossman
87 mins | USA 2014 | Documentary | English
December 7, 2014 1.10pm
In 1948, a group of World War II pilots volunteered to fight for Israel in the War of Independence. As members of "Machal" – volunteers from abroad – this ragtag band of brothers not only turned the tide of the war, preventing the possible annihilation of Israel at the very moment of its birth; they also laid the groundwork for the Israeli Air Force. Above And Beyond is their story.
Dancing in Jaffa
Directed BY Hilla Medalia
88mins | Israel, USA 2013 | Documentary | English, Arabic and Hebrew with English and Chinese subtitles
December 7, 2014 3.00pm
A story to make your heart sing. The renowned dancer and teacher Pierre Dulaine, returns to his native Jaffa for the first time since he left with his Palestinian-French mother and his Irish father, as a child.
He is determined to teach the 'two step' to 11 year-old Palestinian and Israeli children in his own bid to overcome political and cultural differences. Not a simple task and he encounters a whole lot of resistance and prejudice along the way whilst setting a significant challenge to the children and their families.
This tender and elegant film proposes a glimmer of hope in the darkness of the Middle East conflict.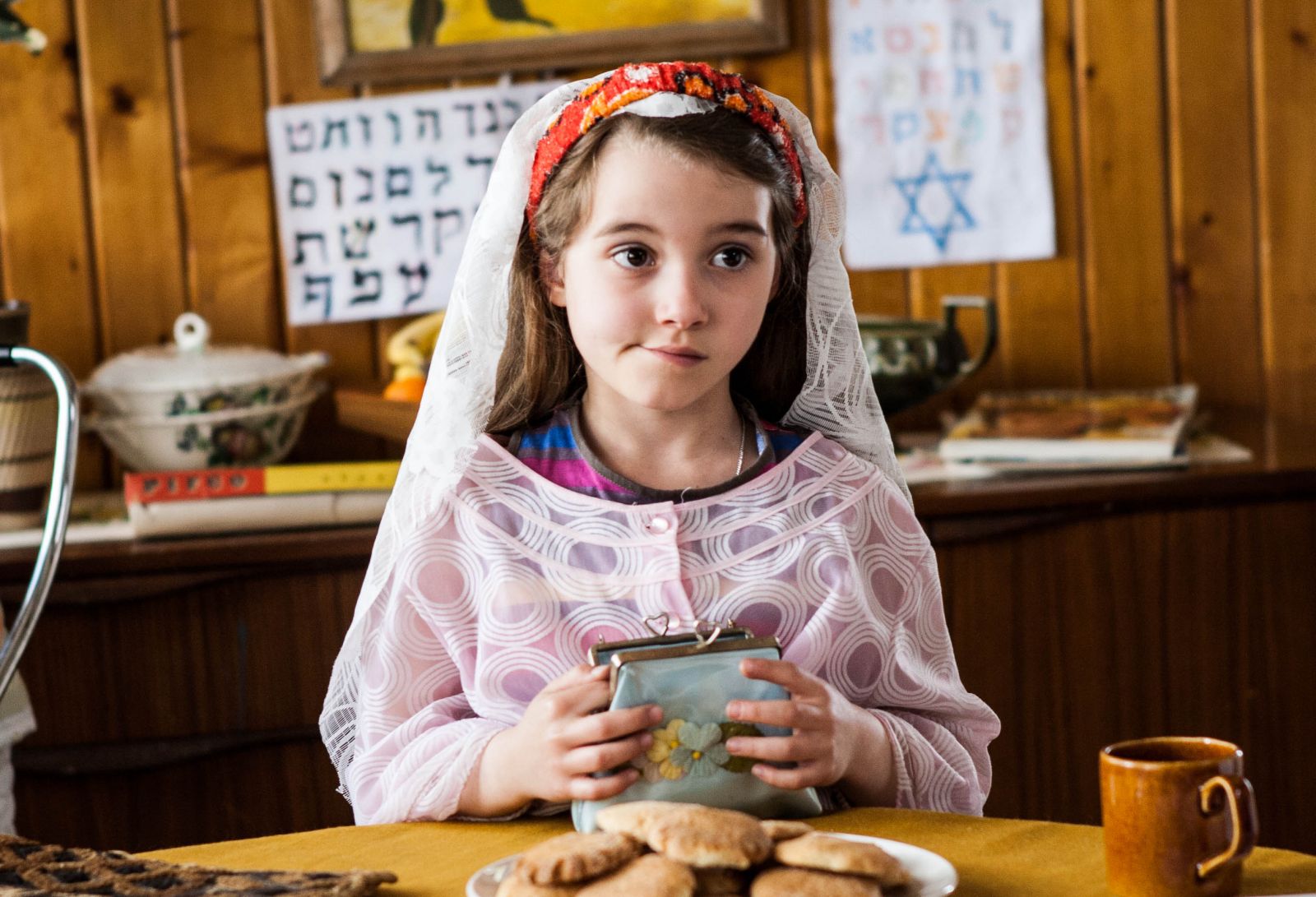 Hannah Cohen's Holy Communion
Directed By Shimmy Marcus
12 mins | United Kingdom |Drama | English
December 7, 2014 5.00pm
Set in Dublin in the 1970's, this film explores a rarely glimpsed Ireland, as seen through the eyes of spirited seven year old, Hannah Cohen. Hannah can't wait to make her Holy Communion – only problem is – she's Jewish! An Irish/Jewish film with an international feel, the beauty of this story lies in its simplicity, humour, and the universal desire to fit in.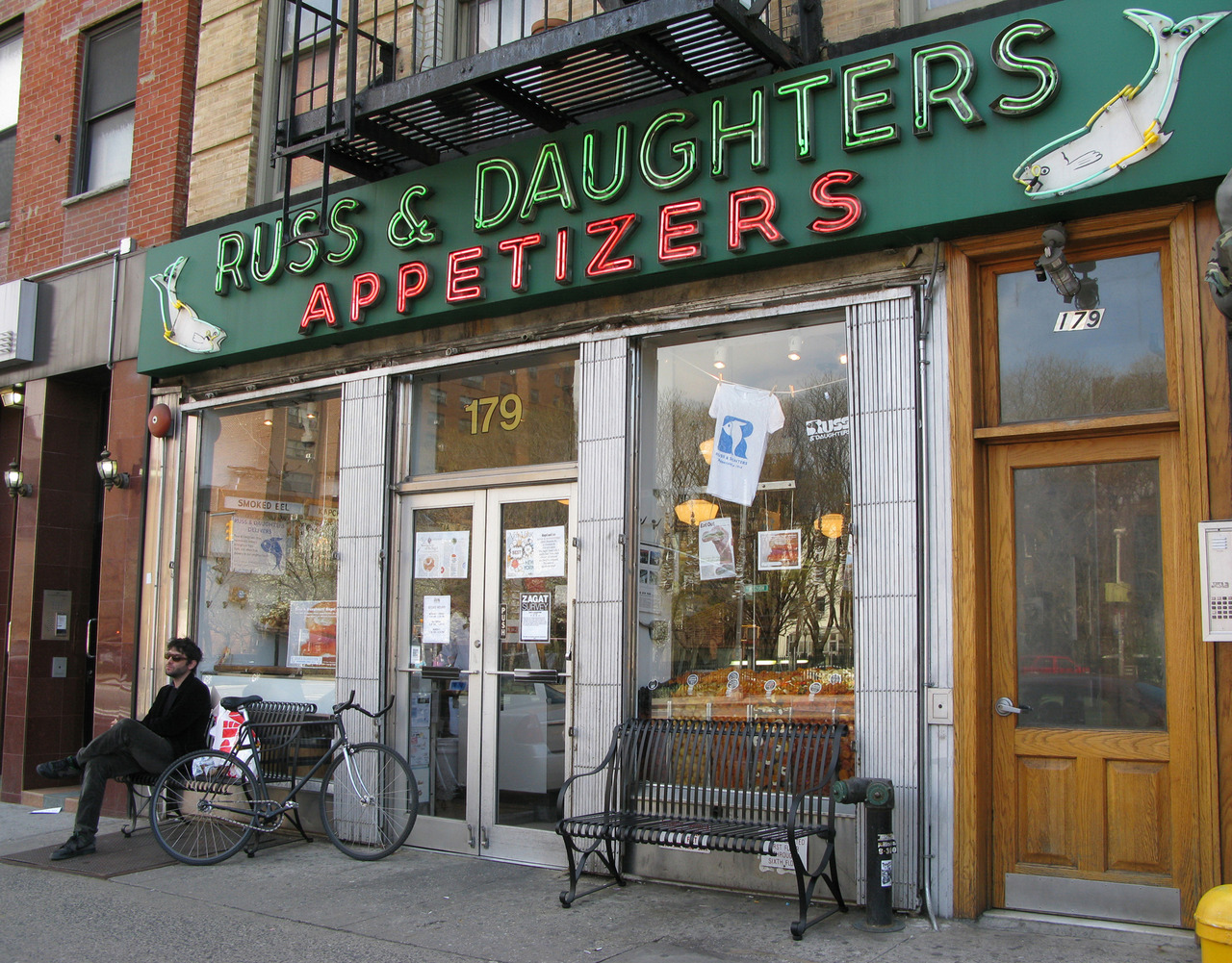 Sturgeon Queens
Directed By Julie Cohen
54mins | USA 2014 | Documentary | English
December 7, 2014; Shown with Hannah Cohen's Holy Communion
Irresistible portrait of the famed New York Lower East Side lox and herring emporium, Russ And Daughters, 100 years old this year, and embarking on its first in-house diner!
Featuring two of the original daughters for whom the store was named, now 100 and 92 years old, and interviews by prominent enthusiasts including actress Maggie Gyllenhaal and Supreme Court Justice Ruth Bade Ginsburg, this is a celebration of New York Jewish cuisine at its tastiest!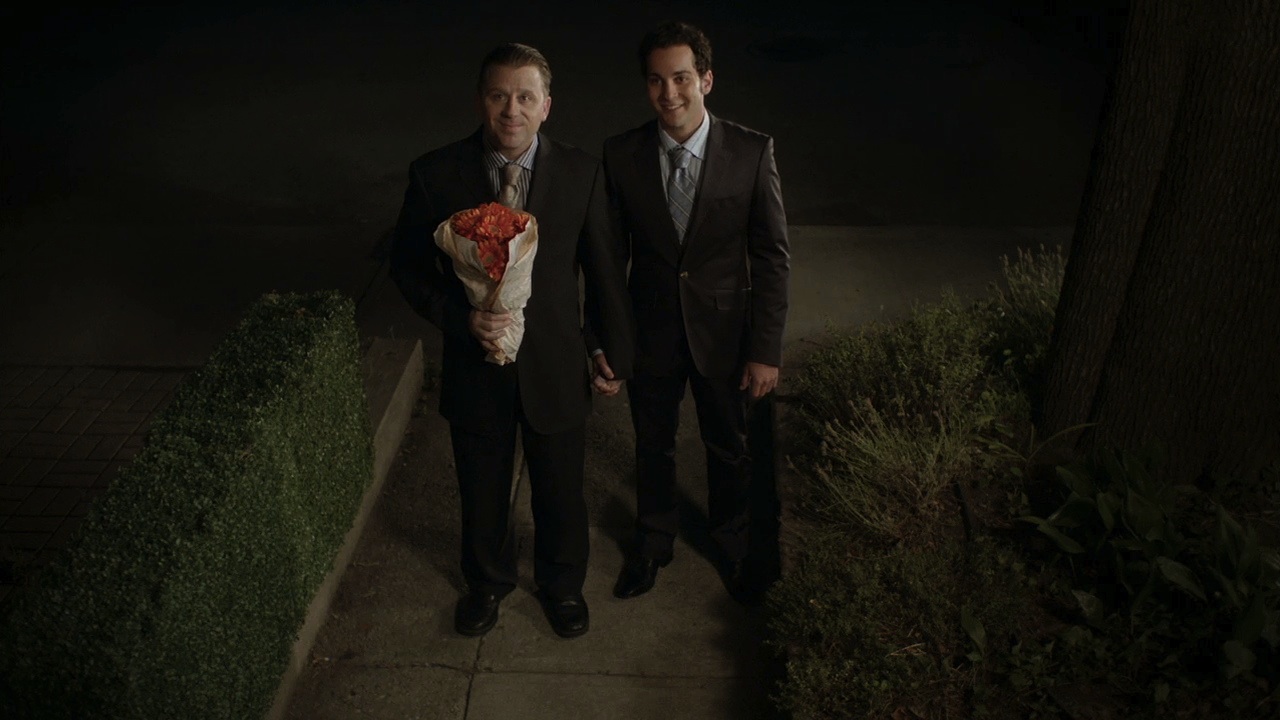 The Seder
Directed By Justin Kelly
Canada 2011 | Comedy | English
December 7, 2014 6.20pm
When openly gay Leo decides to bring his boyfriend Mitchell home for the first time during his family's Passover Seder, the boundaries of love and understanding get a little strained. To top it all off, Rabbi Solomon is the guest of honour on this most special of occasions.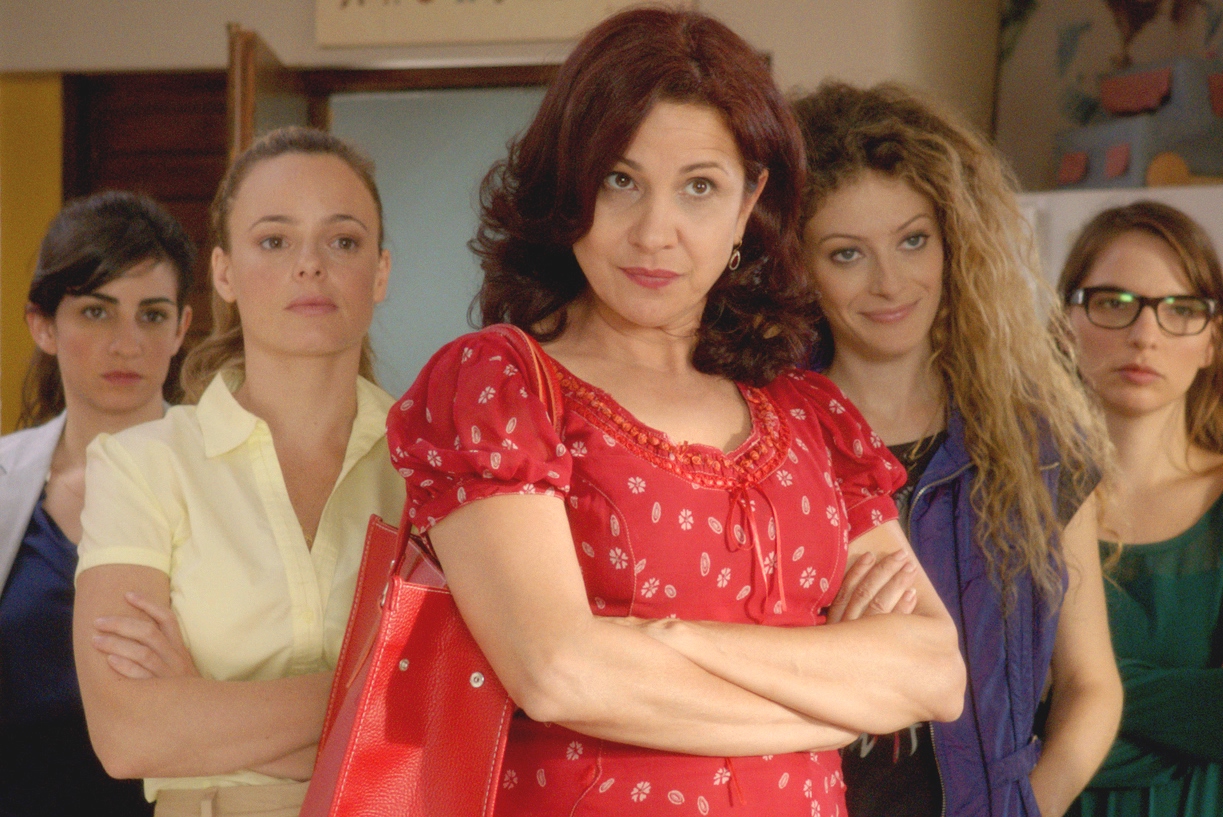 Cupcakes
Directed By Eytan Fox
90mins | Israel 2013 | Comedy | Hebrew, French and English with English subtitles
December 7, 2014; Shown with The Seder
Award-winning filmmaker Eytan Fox (Yossi & Jagger, Walk On Water) returns with a stylised, gossamer-light musical comedy about life, love and friendship.
When heartbroken Tel Aviv baker Anat gets together with her friends to watch a Eurovision-style song contest, the catchy tune they write to cheer her up unexpectedly ends up as Israel's entry for the contest! But will the good-natured friends survive the cut-throat world of the pop business? With feel good music by Babydaddy (Scissor Sisters), technicolor styling à la Almodóvar and an unashamedly entertaining storyline that could have come from Friends, this hit musical comedy is the guiltiest pleasure of the year.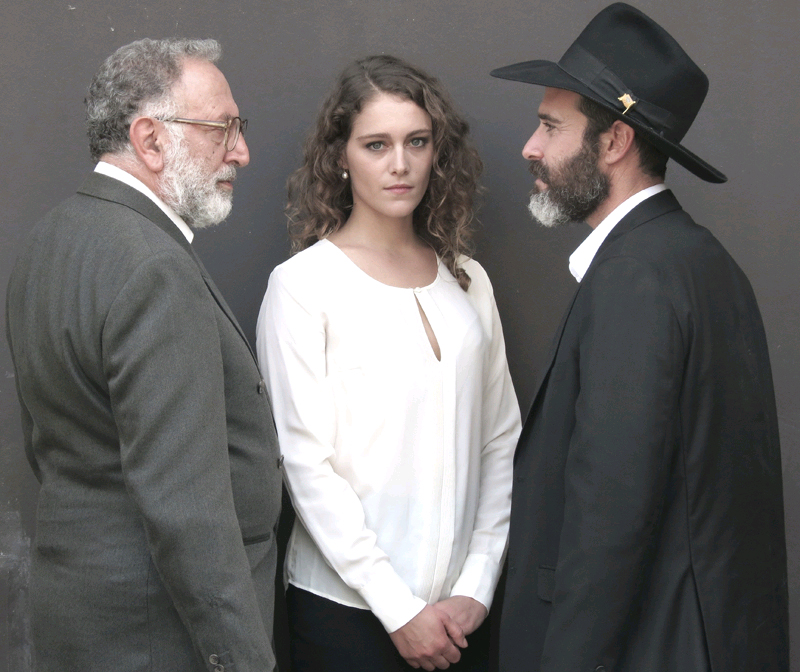 Magic Men
Directed By Erez Tadmor and Guy Nattiv
100 mins | Israel 2014 | Drama | Hebrew with English subtitles | Cast: Makram J. Khoury
December 7, 2014 8.25pm
Moving and beautifully shot father-and-son road trip movie from the director of hit Israeli comedy A Matter of Size.
Dispatched by his boss to an obscure town twinning ceremony in Greece, Avraham is confronted by his own buried past as a young Greek Jewish boy hidden during the Second World War by a local magician. Avraham's Hassidic rapster son is sent to keep an eye on him and the poisonous cocktail of their difficult and estranged relationship make for an explosive journey with some surprising and often amusing twists and encounters.
Nativ and Tadmor's thoughtful film is an ambitious and poignant portrait of family relationships, the divide between religious and secular and the coming together of cultures.
---
Festival Inquiries
Asia Society Hong Kong Center
Tel:(852) 2103 9511
Email: programhk@asiasociety.org
Co-presented with