Asia Blog's 10 Most Read Posts of 2015

(L to R) Jeremy Lin, Philippine gold, Cris Comerford, and Xi Jinping were some of AsiaBlog's most read stories in 2015. (Mark Ralston/AFP/Getty, Ayala Museum, Sonya, N. Herbert/White House, Johannes Eisele/AFP/Getty)
Tis this season for end-of-the year listicles, and we at Asia Blog are not above them. In looking back at our posts that resonated most with readers over the past year, they were a reflection of the geographic and disciplinary diversity of what Asia Society covers. Our most clicked articles took us from a construction site in the Philippines to the White House kitchen, and ranged from the humorous to the tragic. Below, see our 10 most read posts of 2015. 
10.  Interview: Kevin Kwan on World of 'Insane Fortunes' in New Novel 'China Rich Girlfriend'
This year, author Kevin Kwan released his highly anticipated book China Rich Girlfriend, the sequel to Crazy Rich Asians. In an interview with Asia Blog on June 8, Kwan discussed how the reality of what's happening in China right now is "so staggeringly unbelievable."
9. Interview: White House Executive Chef on 'Culinary Diplomacy' and Learning to Cook in the Philippines
A decade after dropping out of college in the Philippines, Cris Comerford was hired to cook in the White House kitchen, and a decade after that, first lady Laura Bush appointed her executive chef. In an interview with Asia Blog on May 18, Comerford discussed how her background influences her cooking style and what it was like being both the first female and first Asian American in her role.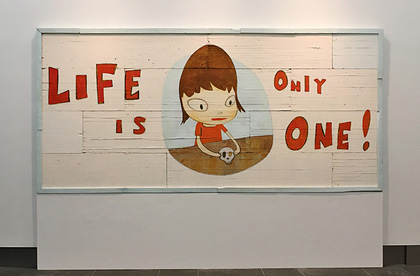 A work by Yoshitomo Nara on display at Asia Society in Hong Kong.
8. New Yorker Writers Reflect on 'Extreme' Reporting About China
At an event hosted by ChinaFile on December 17, five current and former writers for The New Yorker took a critical look at foreign media coverage of China. Though international reporting has improved markedly, they concluded, presenting a balanced picture to readers back home remains challenging. "The hardest problem with writing about China is figuring out what are the proportions of the portrait," said journalist Evan Osnos. "Because any portrait has a certain composition of light and dark in China."
7. Who Is Xi Jinping? Introducing the Asia Society Podcast
Since rising to China's top leadership position in 2012, Xi Jinping has blindsided even the most seasoned analysts with the speed and intensity of changes he's instituted — for better and worse. But in spite of being what some have labeled the most powerful Chinese leader since Mao, the man remains a bit of a mystery. In the inaugural episode of the Asia Society Podcast on September 3, we tried to flesh out who he is, and what he envsions for China.
6. For Yoshitomo Nara, Defining Art by Ethnicity is an 'Outdated Methodology'
In March, renowned contemporary artist Yoshitomo Nara opened his first major solo exhibition in Hong Kong, Life is Only One: Yoshitomo Nara. In this March 5 interview, Nara described how death and the 2011 Japan Earthquake influenced his artistic exploration of "life" for the exhibit, and how the tendency to focus on the nationality of art is now being "disregarded."
5. Interview: Chinese News Assistants React to Arrest of Colleague Zhang Miao
In January this year, a German reporter in Beijing revealed that her Chinese news assistant, Zhang Miao, had been arrested in Beijing after helping to cover the Occupy Central protests in Hong Kong. In an interview with Asia Blog after the arrest, five current and former Chinese news assistants reflected on the work they do and how the atmosphere for them has deteriorated under Xi Jinping.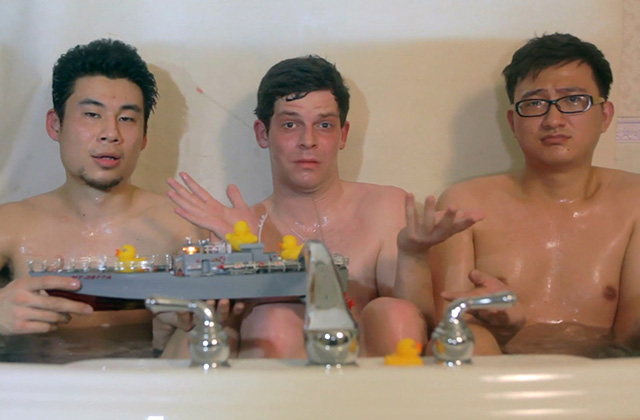 Image from The Great LOL of China episode 3: Roommates
4. Video: What if China and the United States Were Forced to Be Roommates?
What if the complex Sino-American relationship were simplified to its most basic essence? In an episode of The Great LOL of China video series on June 2, Beijing-based American comedian Jesse Appell explored this question by forcing the two sides to be hypothetical roommates. They may not always like each other, but they're stuck together nonetheless.
3. Interview: Jeremy Lin on 'Breaking Down Stereotypes,' Dunking on His Mom, and New York vs. Houston vs. LA
When NBA player Jeremy Lin had a breakout season for the New York Knicks in 2012, he rose to global prominence and "Linsanity" was born. But, as an Asian American with family ties in Taiwan and Mainland China, much attention was focused on his ethnicity. In this May 13 interview, Lin discussed his identity, his NBA career, and why many people see him as "more than a basketball player."
2. A Golden Discovery in the Philippines
In September, Asia Society Museum unveiled its exhibition Philippine Gold: Treasures of Forgotten Kingdoms, displaying more than 100 gold objects from the ancient Philippine Kingdom of Butuan, which flourished between the 10th and 13th centuries. But just as incredible as the artifacts themselves was the story of their journey after being accidentally discovered in the late 20th century. In this post from September 11, we looked back at how these priceless artifacts went on a 27-year journey from the hands of a Filipino construction worker to their first ever display in the United States.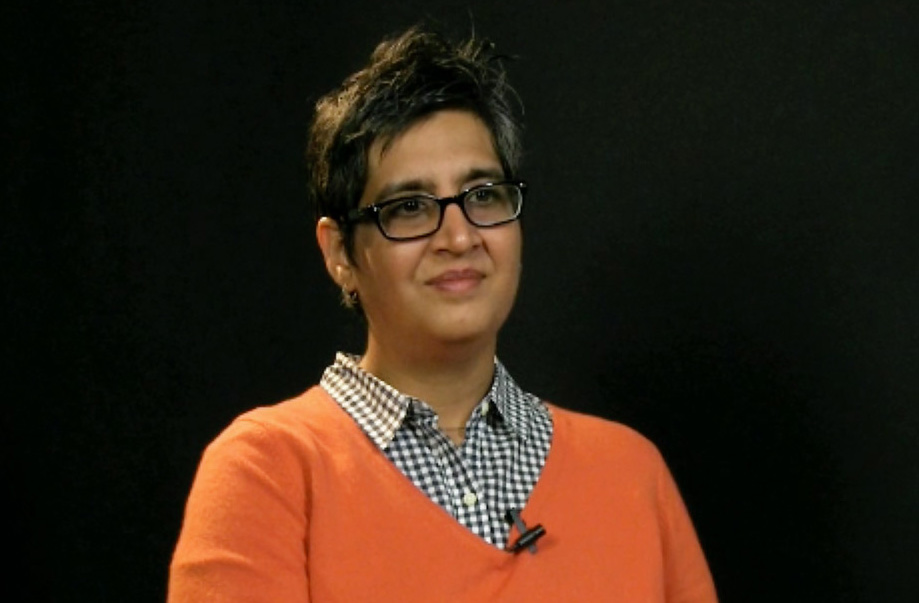 Sabeen Mahmud at Asia Society
1. Remembering Sabeen Mahmud, and Making Sure Her Voice is Not Silenced
Pakistani human rights activist Sabeen Mahumud, an Asia Society Asia 21 Young Leader, aimed to "promote democratic discourse and conflict resolution through intellectual and cultural engagement" at her peace-focused NGO, The Second Floor. Tragically, her work in giving a "safe place" for airing some of her country's most contentious issues made her enemies. On April 24, she was gunned down and killed in Karachi on her way home from a seminar. In our most read post from 2015, written immediately after Mahmud's death, Asia Society Executive Vice President Tom Nagorski looks back at "a brilliant and effective advocate for building bridges between the people of India and Pakistan."