Executive Briefing | UNIQLO Australian story
VIEW EVENT DETAILS
Shoichi Miyasaka, CEO of UNIQLO Australia on his company's dramatic entry and expansion in Australia
Japan's global retail giant UNIQLO has made a dramatic entry into the Australian market in 2013, and since then followed it up with an equally impressive and well-executed expansion - with 8 stores across Australia and an ambitious strategy to grow further.
Join us for an exclusive boardroom briefing under Executive Briefing series with Shoichi (Sho) Miyasaka, CEO, UNIQLO Australia and Group Senior Vice President, Fast Retailing Co., Ltd to unlock UNIQLO's Australian success story.
Date: 19 April, 2016
This event is open to Asia Society Australia members and invited guests only. For more information please contact programaustralia@asiasociety.org.
Join Asia Society Australia to access a wide range of events and programs on Asia.
---
Asia Society Australia's Executive Briefings are a curated series of meetings presented by diplomats, business leaders and subject matter experts from Asia and Australia. Designed to offer a deep dive into the critical issues of the day, to an audience of senior executives from the business, political, educational and cultural institutions that make up the Asia Society network.
---
This event is proudly supported by Corrs Chambers Westgarth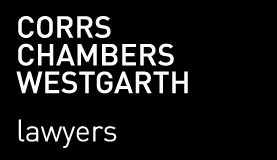 Event Details
12 - 2 p.m.
Level 17, 8-12 Chifley Square, Sydney NSW 2000