Policy Briefing: Roadmap for the Australia - India partnership
VIEW EVENT DETAILS
with the High Commissioner of India, Dr A.M. Gondane
Asia Society Australia Chairman Doug Ferguson, the High Commissioner of India Dr. A.M. Gondane and KPMG will host a discussion with the High Commissioner of India to shape recommendations for the Australia-India relationship ahead of Prime Minister Turnbull's visit to India.
Discussion focus:
What can Australian business community, universities and non-profit organisations do to strengthen Australia's position as a trade and strategic partner for India?
As India pursues its ambitious development agenda, what are the emerging sectors and opportunities for our nations to collaborate?
The recommendations put forward in this briefing will be presented to the Prime Minister's office ahead of his planned visit to India.
Date: Wednesday 15 March 2017
Time: 5:00 – 6:30 followed by refreshments till 7:00pm
Venue: KPMG, Level 38, Tower 3, International Towers Sydney, 300 Barangaroo Ave, Sydney, NSW 2000, Australia
This event is by invitation only. 
About the speaker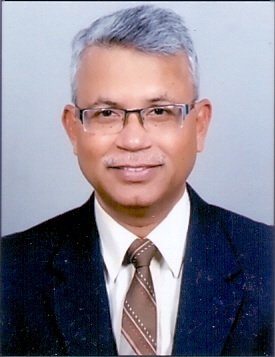 Dr. A.M. Gondane joined the Indian Foreign Service in 1985. He worked in various capacities in the Indian Embassies & Consulates including in Damascus, Baghdad, Vienna, Ankara and New York.
He was High Commissioner of India to Papua New Guinea, Solomon Islands & Vanuatu. He also worked earlier in SAARC, West Asia North Africa, Bangladesh-Myanmar Divisions. Dr Gondane was the Coordinator for the XIV SAARC Summit in New Delhi, 2007.He was Officer on Special Duty with Dy. Speaker, Lok Sabha and a Research Fellow at the Stimson Centre, Washington D.C. and holds a Doctorate in Sociology.
Dr Gondane most recently worked as Additional Secretary (Pol) & Director General of Inspection in the Ministry of External Affairs, New Delhi.
 
---
Hosted by
Asia Society Policy Briefings are delivered to our members by senior diplomats, foreign policy and country experts and offer an insider's perspective on foreign and economic policy issues and relationships which are critically important for Australia
Event Details

KPMG, Level 38, Tower 3, International Towers Sydney, 300 Barangaroo Ave, Sydney, NSW 2000, Australia

Add to Calendar
20170315T063000
20170315T080000
UTC
Asia Society: Policy Briefing: Roadmap for the Australia - India partnership
KPMG, Level 38, Tower 3, International Towers Sydney, 300 Barangaroo Ave, Sydney, NSW 2000, Australia
---