Policy Briefing: Japan - Political and Economic Update
VIEW EVENT DETAILS
Australian Ambassador to Japan, Bruce Miller speaks to Asia Society Australia in Melbourne
Mr Bruce Miller, Australian Ambassador to Japan will brief Asia Society Australia members and guests on the latest political and economic developments in Japan under Prime Minister Shinzo Abe. with a focus on Japan's regional position and the broader Australia-Japan economic partnership post- the EPA entry into force.
This intimate roundtable briefing under the Chatham House rule will give guests a unique opportunity to discuss Australia's trade, investment and strategic relationship with Japan.

Date: Tuesday 26 July 2016
Time: 12.15pm for a 12.30pm start, conclude 2pm
Venue: Allens, 101 Collins Street, Level 37, Melbourne VIC 3000
This event is strictly by invitation only.
About the speaker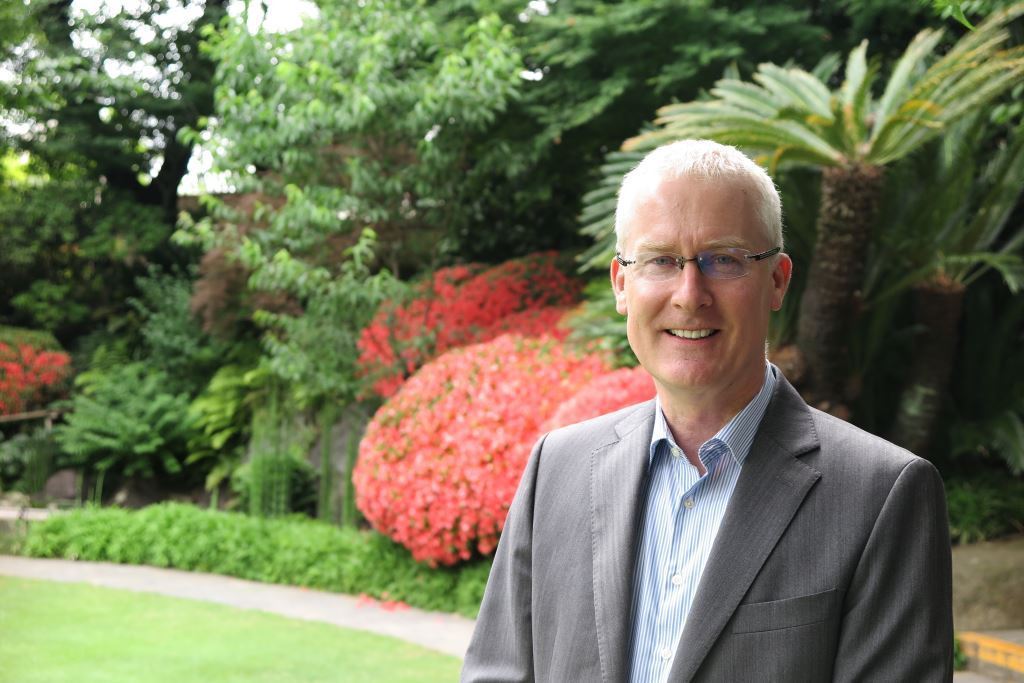 Mr Bruce Miller has been Australian Ambassador to Japan since August 2011.
Mr Miller has spent most of his career working on foreign policy, dealing with Australia's relations with East Asia and Australian responses to regional and global security issues.
From June 2009 until June 2011, he was the Deputy Director-General of the Office of National Assessments, an independent statutory body which reports to the Prime Minister and advises the Australian Government on international political, economic and strategic developments.
He joined the Australian Department of Foreign Affairs and Trade in 1986 and has had wide experience. His previous postings and placements include: Minister (Political) Australian Embassy Tokyo (2004-08); Assistant Secretary, North East Asia Branch (2003-04); Assistant Secretary, Strategic Policy Branch (2000-02); Senior Advisor, Department of the Prime Minister and Cabinet (1997-98); First Secretary then Counsellor, Australian Embassy Tokyo (1992-96); A/g Director, Sea Law and Policy Section (1992); Executive Officer, Legal Branch 1989-92 and Third Secretary Australian Embassy, Tehran (1987-89).
Mr Miller was born and grew up in Sydney. He holds a Bachelor of Arts (first class honours) in Japanese language, literature and history together with a major in Government; and a Bachelor of Laws, both from the University of Sydney. He speaks Japanese.
Mr Miller enjoys art, literature and hiking.
For more information contact:
programsaustralia@asiasociety.org
or on + 612 8199 9402
 
---
The event is a part of the Asia Society Australia Policy Briefing series delivered to our members by senior diplomats, foreign policy experts and practitioners, economists and country experts which offer an insider's perspective on foreign and economic policy issues and relationships which are critically important for Australia.
The event is proudly supported by Allens Linklaters, a global law firm with offices throughout Austrlalia and Asia.

Event Details

101 Collins Street, Level 37, Melbourne VIC 3000

Add to Calendar
20160726T021500
20160726T040000
UTC
Asia Society: Policy Briefing: Japan - Political and Economic Update
101 Collins Street, Level 37, Melbourne VIC 3000
---