Executive Briefing | Disruptive Asia - China from Imitation to Innovation
VIEW EVENT DETAILS
China's next strategic advantage
Join Asia Society Australia at Stone & Chalk for this special event with leading China thinker, Professor Bruce McKern. 
The unique circumstances of its dynamic young economy and political culture means the innovation process in China looks vastly different than it does in the rest of the world. This special event will explore the three phases in the evolution of the innovation capabilities of Chinese firms, the characteristics of China's environment that foster innovation, both on the supply and the demand side, and the specific nature of Chinese companies' approach to innovation and the factors driving their foreign expansion.
Professor McKern will examine how foreign companies can overcome the challenges of conducting innovation in China, and discuss leadership and strategy lessons foreign companies can learn from China.
This talk is based on a four-year program of research conducted by the CEIBS Centre on China Innovation and is the subject of a book: George S. Yip and Bruce McKern, China's Next Strategic Advantage: From Imitation to Innovation, MIT Press, forthcoming April 2016. View praise for MeKern's book below. 
This event will include a presentation from Professor McKern and audience Q&A followed by networking and light refreshments.
---
About the Speaker: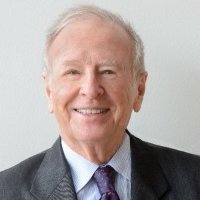 Bruce McKern Visiting Professor of International Business and former Co-Director of the CEIBS Centre on China Innovation, China Europe International Business School. Visiting Research Fellow at The Saïd Business School, University of Oxford (2016), INSEAD (2015), and the Technology & Management Centre for Development, Oxford (2015).
Educator, corporate advisor and speaker on corporate innovation & strategy. Based in Shanghai for three years from 2011 as Professor of International Business at China Europe International Business School. Previously Visiting Fellow, Hoover Institution, Stanford; Director of the Stanford Sloan Master's Program at Stanford's Graduate School of Business; President and Professor of International Business at the Carnegie Bosch Institute, Carnegie Mellon. Author or editor of nine books, including Transnational Corporations in the Exploitation of Natural Resources and Managing the Global Network Corporation. BE Hons, University of Sydney; Doctorate in International Business, Harvard Business School.
---
Endorsements for China's Next Strategic Advantage: From Imitation to Innovation, MIT Press.
Lord Browne of Madingley, Executive Chairman, L1 Energy; former Chief Executive, BP: "Yip and McKern deliver a comprehensive and insightful study of innovation in China that should challenge business leaders to think carefully about how to benefit from China's growing expertise. As China's capacity for innovation continues to develop rapidly, the authors provide an important reminder: China's market is not just too big to ignore, but now offers companies that are willing to engage in the market essential learning that will help them remain competitive for years to come."
Andrew N. Liveris, Chairman and CEO, The Dow Chemical Company: "George Yip and Bruce McKern have created a crucial guide for business success in China as this world-leading economy executes a once-in-a-generation economic transition. Their insights mesh well with what Dow has learned over decades of experience in China: that the key to business growth lies in local collaborative innovation, creating sustainable solutions for the Chinese market that can be leveraged around the world."
Feike Sijbesma, CEO, Royal DSM: "This book describes the next phase in China's development as a leading global country—a phase in which next to manufacturing and export, a model based more on domestic consumption and services, and strongly driven by innovation, is emerging. It is a must-read for anyone interested in the challenges this new era of global competition generates."
A. Michael Spence, Nobel Laureate in Economics, 2001: "Yip and McKern have written an eye-opening book about the startling growth of innovation in Chinese companies. Using hundreds of cases, they leave no doubt that China is now a major force in innovation, with an increasing global reach. The case that engagement with the Chinese system is essential for business success in the coming decades is compelling."
---
'Disruptive Asia' is a new series of events and thought-leadership initiatives by Asia Society Australia that examine Asia's innovation and technological renaissance and its impact on Australia and the world.
It is a part of our Executive Briefings program - a curated series of meetings presented by diplomats, business leaders and subject matter experts from Asia and Australia. Designed to offer a deep dive into the critical issues of the day, to an audience of senior executives from the business, political, educational and cultural institutions that make up the Asia Society network.
---
Event Details
5:30 - 7:30 p.m.

Stone & Chalk, Level 2, 50 Bridge Street, Sydney, NSW, Australia
Register Now
20160707T173000 20160707T193000 America/New_York Asia Society: Executive Briefing | Disruptive Asia - China from Imitation to Innovation

For event details visit https://asiasociety.org/australia/events/disruptive-asia-china-imitation-innovation Stone & Chalk, Level 2, 50 Bridge Street, Sydney, NSW, Australia