2015 Art Gala
VIEW EVENT DETAILS
WEDNESDAY, MARCH 11, 2015
Asia Society's third annual Art Gala honoring contemporary artists
Shahzia Sikander, Do Ho Suh, Wucius Wong, and Xu Bing
6:00 pm
Cocktail Reception and Auction Viewing
Asia Society Hong Kong Center
9 Justice Drive, Admiralty
8:00 pm
Dinner & Auction
Conrad Hong Kong
Pacific Place
88 Queensway, Admiralty
Dress Code: Cocktail Attire
Asia Society Art Gala is the signature event during the week of Art Basel in Hong Kong. Major art collectors from the region, artists, gallerists, dignitaries from the art world, and Asia Society Trustees and patrons will gather to honor artists Shahzia Sikander, Do Ho Suh, Wucius Wong, and Xu Bing for their significant contributions to contemporary art.
All proceeds from the Asia Society Art Gala will support Asia Society initiatives worldwide. Asia Society's Art Gala is co-organized by Asia Society Museum New York and Asia Society Hong Kong Center.
To sponsor a table or purchase tickets please download RSVP form. Please contact ArtGala@asiasociety.org for more information. 
---
HONOREES
Shahzia Sikander

Shahzia Sikander is a Pakistani-born artist whose pioneering practice takes Indo-Persian miniature painting as a point of departure and experiments with scale and media, including animation, video, and mural. Recipient of the inaugural U.S. Medal of Art (2012) and the MacArthur Fellowship (2006), Sikander's work helped launch a resurgence in the miniature painting department in the nineties at the National College of Arts in Pakistan.

 


 

Do Ho Suh

Do Ho Suh is an internationally renowned Korean artist whose site-specific installations and meticulously crafted sculptures question boundaries of identity and conventional notions of scale and space in both its physical and metaphorical manifestation. His thought-provoking works have been represented in many of the world's leading museums. He was named Wall Street Journal Magazine's 2013 Innovator of the Year in Art.

 


 

Wucius Wong

Hong Kong based artist Wucius Wong explores the synthesis of traditional Chinese painting and contemporary Western design, primarily through ink art. Wong has participated in numerous exhibitions worldwide, and his works have been collected by museums in America, Europe, Australia, and China. He received the John D. Rockefeller 3rd Fund Grant in 1971, and was awarded the Bronze Bauhinia Star Medal by the Hong Kong SAR Government in 2007. He is currently an adjunct professor at the Chinese University of Hong Kong, and advisor to several Hong Kong public museums.

 


 

Xu Bing

Xu Bing is a Chinese conceptual artist whose works draw on the creative use of language, words, and text. A recipient of the MacArthur Fellowship in 1999, Xu's artworks have been exhibited at museums worldwide, including The Metropolitan Museum of Art and The Museum of Modern Art (New York), the Victoria and Albert Museum and the British Museum (London), and several Venice Biennales. In 2015, Xu Bing received the U.S. Department of State Medal of Arts award.
Photo credits: Shahzia Sikander, photo courtesy Sikander Studio; Do Ho Suh, photo by Lee Ju Yeon; Wucius Wong, photo by Pansy Wong; Xu Bing, photo courtesy Hi Art Magazine.
---
LEADERSHIP
Partner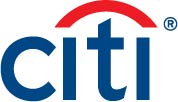 Auction Sponsor

Cocktail Reception Sponsor

Awards generously sponsored by 

Co Chairs
Barbara and Ronnie Chan
Credit Suisse
Vice Chairs
Blum & Poe
J.P. Morgan
Hyun Sook Lee, Kukje Gallery
Denise and Andrew Saul
V. Shankar and Jaspal Bindra, Standard Chartered Bank
Susy and Jack Wadsworth
Benefactors
de Sarthe Gallery
Henrietta H. Fore
Désirée and Hans Michael Jebsen
Yung Hee Kim
Lehmann Maupin
Lippo Group
Medtronic
Noble Group
Pace Gallery
Sotheby's
Lulu C. Wang 
---
Look Back: Art Gala 2014
Honorees: Bharti Kher, Liu Guosong, Takashi Murakami, Zhang Xiaogang
Event Details
6 - 10 p.m.
9 Justice Drive, Admiralty Hong Kong