Enhancing America's Reservoir of Goodwill in Southeast Asia
VIEW EVENT DETAILS
Asia: Beyond the Headlines | Sponsored by Delta Air Lines
NEW YORK, October 12, 2017 — Dean and Professor of Public Policy at the National University of Singapore Kishore Mahbubani and Diplomat in Residence and Senior Fellow at the Asia Society Policy Institute Daniel Russel discuss how the U.S. can restore its global standing by reversing the perception of disengagement from the Asia-Pacific region. (1 hr., 15 min.)
---
2017 marks the 40th anniversary of U.S.-ASEAN relations, but the countries that make up the dynamic, stable, and increasingly wealthy ASEAN alliance share anxieties over the possibility of U.S. disengagement from the region. There is diminishing confidence in a sustained American commitment to ASEAN, even as both sides maintain strong economic ties — the U.S. is the largest source of investment for ASEAN, and ASEAN is the United States' fourth largest trading partner. This comes at a time when China's influence and activism in the region is growing.
Join us for a discussion with Professor Kishore Mahbubani and Daniel Russel on how the U.S. — an architect and guarantor of the post-World War II global order — can restore its global standing by reversing the perception of disengagement from the Asia-Pacific region.
Speakers
Kishore Mahbubani is Dean and Professor in the Practice of Public Policy of the Lee Kuan Yew School of Public Policy at the National University of Singapore. Prior to his current position he served in Singapore's Foreign service for over 30 years and has twice served as Ambassador and Permanent Representative of Singapore to the United Nations. He is the author of several books including The Great Convergence: Asia, the West, and the Logic of One World (2013), and his latest with co-author Jeffery Sng titled The ASEAN Miracle: A Catalyst for Peace (2017).
---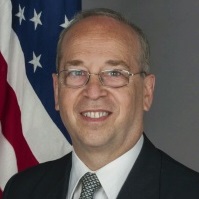 Daniel Russel is Diplomat in Residence and Senior Fellow at the Asia Society Policy Institute. A career member of the Senior Foreign Service at the U.S. Department of State, he served until recently as the Assistant Secretary of State for East Asian and Pacific Affairs. Prior to his appointment as Assistant Secretary, he served at the White House as Special Assistant to the President and National Security Council's Senior Director for Asian Affairs. During his tenure there, he helped formulate President Obama's strategic rebalance to the Asia-Pacific region.
---
The ASEAN Miracle: A Catalyst for Peace will be available for sale at the event, and can be purchased through the Asia Store website.
---
This program made possible through the generous support of Delta Air Lines.

Event Details
6:30 - 8 p.m.
Asia Society 725 Park Avenue New York, NY 10021
Buy Tickets
Members $20; Students/Seniors $30; Nonmembers $40
20171011T183000 20171011T200000 America/New_York Asia Society: Enhancing America's Reservoir of Goodwill in Southeast Asia

For event details visit https://asiasociety.org/new-york/events/enhancing-america's-reservoir-goodwill-southeast-asia Asia Society 725 Park Avenue New York, NY 10021