International Buddhist Film Festival 2012 Hong Kong
March 16 – May 12, 2012
The Robert H. N. Ho Family Foundation
proudly supports
International Buddhist Film Festival 2012 Hong Kong
March 16 – May 12, 2012
Asia Society Hong Kong Center
In conjunction with Transforming Minds: Buddhism in Art
The world's leading resource for Buddhist cinema, the U.S.-based IBFF comes to Hong Kong, and the Asia Society Hong Kong Center, for the first time in 2012. Themes of happiness, redemption, reconciliation, simplicity, forgiveness, generosity, community, creativity, humour and personal transformation are explored in over a dozen films representing nearly as many nations, with most being Hong Kong or Asian premieres.
Screening Venue
Miller Theater (Former Magazine B)
Asia Society Hong Kong Center
The Hong Kong Jockey Club Former Explosives Magazine, 9 Justice Drive, Admiralty, Hong Kong
Ticketing information
General: HK$65
Asia Society Members: HK$55
Full-time Students/Seniors (aged 60 or above): HK$30
Tickets available at Asia Society Hong Kong Center
Online Ticketing: www.asiasociety.org.hk
---
PROGRAM*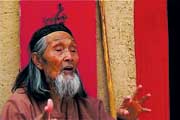 Amongst White Clouds
Directed by Edward A. Burger
86 min. / China / English and Chinese with English subtitles / 2005
Documentary
Asia Premiere
16 March, 7:00 pm (with Director Q&A)
31 March, 3:00 pm
Amongst White Clouds is an intimate insider's look at students and masters living in scattered retreats dotting China's Zhongnan Mountain range. These peaks have reputedly been home to recluses since the time of the Yellow Emperor, some 5,000 years ago. It was widely thought that the tradition was all but wiped out, but this film emphatically and beautifully shows us otherwise. Filmed on location in China by American director Edward A. Burger, the film takes an unforgettable journey into the hidden tradition of China's Buddhist hermit monks. One of only a few foreigners to have lived and studied with these elusive practitioners, Burger is able, with humor and compassion, to present their tradition, their wisdom, and the hardship and joy of their everyday lives among the clouds.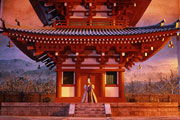 The Book of the Dead
Directed by Kihachiro Kawamoto
84 min. / Japan / Japanese with English subtitles / 2005
Animation
Hong Kong Premiere
17 March, 3:00 pm
11 April, 7:00 pm
Famous for his beautiful, expressive puppets, Kawamoto integrates the traditional art forms of Noh, Bunraku doll theater and Kabuki into a unique aesthetic to exquisite effect. The Book of the Dead takes place when Buddhism has just arrived from China, and ghosts and devotion mix; shown with his short comedy Breaking of Branches is Forbidden.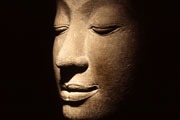 SPECIAL PRESENTATION FOR VESAK DAY
The Buddha
Directed by David Grubin
112 min. / USA / English / 2010
Narrated by Richard Gere
Documentary
Asia Premiere
28 April, 7:00 pm
29 April, 3:00 pm
3 May 7:00 pm
The story of Buddha, the 6th-century BCE prince who became a great spiritual teacher, has been told in many ways and media. This is an ambitious and imaginative film by veteran documentary director David Grubin (RFK, FDR, LBJ, The Jewish Americans, Napoleon), narrated by Richard Gere, that uses animation and contemporary voices — including poets Jane Hirshfield and U.S. Poet Laureate W.S. Merwin, and Buddhist scholar Robert Thurman — to explore the life and meaning of the man who became "awake" and continues to inspire the diverse Buddhist cultures all over the world. Filmed on location in India, Nepal and the U.S.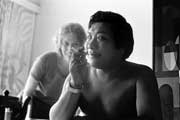 Crazy Wisdom
Directed by Johanna Demetrakas
92 min. / USA / English / 2011
Documentary
Asia Premiere
24 March, 7:00 pm
9 May, 7:00 pm
This is the long-awaited feature documentary that explores the life, teachings, and "crazy wisdom" of Chogyam Trungpa, Rinpoche, a pivotal figure in bringing Tibetan Buddhism to the West. Raised and trained in the rigorous Tibetan monastic tradition, Trungpa shattered preconceived notions about how an enlightened teacher should behave — he openly smoked, drank, and had intimate relations with students — yet his teachings are recognized as authentic, vast, and influential. Trungpa taught Buddhism as though it were a matter of life and death. Allen Ginsberg considered him his guru; Thomas Merton wanted to write a book with him; Joni Mitchell wrote a song about him. Filmed in the UK, Tibet, Canada, and the U.S., 20 years after Trungpa's death, with unprecedented access and exclusive archival material.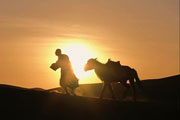 The Great Pilgrim
Directed by Jin Tiemu
98 min. / China / Chinese with English subtitles / 2009
Documentary
Hong Kong Premiere
18 March, 7:00 pm
29 March, 7:00 pm
One of the most celebrated journeys in history is that of Tang dynasty Chinese monk Xuanzang, who travelled to India and brought back essential Buddhist texts and teachings. Reenactments, location filming and animation are compellingly used to introduce a truly legendary figure (the inspiration for the many Journey to the West and Monkey stories and films).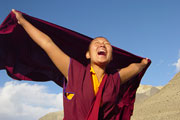 Karma
Directed by Tsering Rhitar Sherpa
90 min. / Nepal / Tibetan / 2006
Dramatic Feature
Hong Kong Premiere
23 March, 7:00 pm (Director Q&A)
12 May, 3:00 pm
In a nunnery in the high desert mountains, a revered abbess dies, leaving signs that she will be reborn. Prayers and rituals must be performed to help her consciousness into its next rebirth, but the nunnery coffers are empty. The senior nuns decide that the only way is to try and get back money loaned out to a mysterious man. A nun by the name of Karma decides to take the journey to find this man. Karma was shot in the remote region of Mustang in the Himalayan kingdom of Nepal and follows Karma to Katmandu, where she discovers that things are not what she thought. "Karma" also means "actions"... A rare and intriguing glimpse into the inner life of Tibetan nuns in a changing world.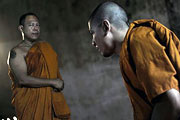 Mindfulness and Murder
Directed by Tom Waller
90 min. / Thailand / Thai with English subtitles / 2011
Dramatic Feature
Hong Kong Premiere
25 March, 3:00 pm (Director Q&A)
26 April, 7:00 pm
Thai-English director Tom Waller takes on one of the popular Father Ananda mystery novels. Former cop Ananda is now a senior monk and is asked by the abbot to solve a murder inside his monastery because the police don't want to get involved. Not everything in the monastery is what it should be, of course.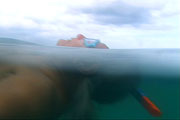 My Reincarnation
Directed by Jennifer Fox
82 min. / Italy, USA / English, Italian and Tibetan with English subtitles / 2011
Documentary
Asia Premiere
18 March, 3:00 pm
13 April, 7:00 pm
Working with over a thousand hours of remarkable footage taken over an unprecedented 20-year span with extraordinary access to Tibetan Buddhist teacher Namkhai Norbu Rinpoche, My Reincarnation is the intimate story of a father and son, tradition and change, dreams and realities, destiny and desire, and Tibetan Buddhism in the contemporary world. Director Jennifer Fox is a veteran world-class filmmaker with a number of award-winning productions to her credit including Beirut: The Last Home Movie, An American Love Story and Flying: Confessions of a Free Woman.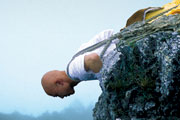 Shugendo Now
Directed by Jean-Marc Abela and Mark Patrick McGuire
91 min. / Japan, Canada / Japanese with English subtitles / 2010
Documentary
Asia Premiere
21 March, 7:00 pm
5 May, 3:00 pm
There is a unique school of Japanese asceticism called Shugendo, the Way of Acquiring Power, a blend of Shinto, Daoism and Buddhism. Followers practice arduous rituals in mountain wildernesses and are deeply committed to protecting the natural environment. The film is a poetic and intimate journey into a rarely seen world between the developed and the wild, between the present and the infinite. Filmed on location in Japan's Kumano Mountains, Tokyo and Osaka.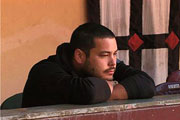 Tulku
Directed by Gesar Mukpo
76 min. / Canada / English / 2010
Documentary
Asia Premiere
24 March, 3:00 pm
19 April, 7:00 pm
At age three, Gesar Tsewang Arthur Mukpo, son of renowned Tibetan Buddhist teacher Chogyam Trungpa Rinpoche and his British wife Diana, was identified as the reincarnation of the late Jamgon Kongtrul of Sechen, one of his father's own teachers in Tibet. Living in Boulder, Colorado and then Halifax, Nova Scotia, Gesar balanced competing cultures and strikingly different definitions of self. His life was far from that of an ordinary contemporary American or Canadian — his father was a world famous Buddhist teacher and author — but there was no monastery upbringing like that of perhaps the best known tulku, the Dalai Lama, or even like his father. The film goes beyond autobiography to explore the Tibetan tradition of recognition of reincarnations of Buddhist teachers. Other non-Tibetan tulkus are interviewed as well as renowned Tibetan teachers including Dzongsar Khyentse Rinpoche and HH Ogyen Trinley, the 17th Karmapa.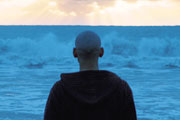 Un Buda
Directed by Diego Rafecas
115 min. / Argentina / Spanish with English subtitles / 2005
Dramatic Feature
Asia Premiere
25 March, 7:00 pm
21 April, 3:00 pm
Un Buda is the brilliant feature film debut of director Diego Rafecas, a Zen teacher in Argentina. The film follows two brothers orphaned as children when their parents were taken by the military during the "dirty wars" of the 1970s in Argentina. Tomas (Agustin Markert) is now a drifting and withdrawn young man who experiments with ascetic practices and has an instinctive compassion for others. His older brother Rafael, played by Rafecas, is a university philosophy professor, detached and alone. Their struggles with each other and the world around them in Buenos Aires take a dramatic turn when they find themselves at a rural Zen center. Un Buda expands our sense of Buddhism in the world today.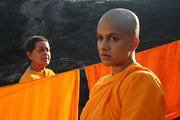 Uppalavanna
Directed by Sunil Ariyaratne
130 min. / Sri Lanka / Sinhala with English subtitles / 2007
Dramatic Feature
Hong Kong Premiere
17 March, 7:00 pm
14 April, 3:00 pm
In the remote Sri Lankan countryside, a nun, Uppalavanna follows her conscience while disobeying civil and monastic authority to give sanctuary to a wounded murderer. An insightful drama which reminds that even spiritual life does not provide escape from the tremors of social upheaval in this civil war-torn Buddhist country. The challenges of meeting anger, heartache, desire, and revenge with the Buddhist principles of compassion and forgiveness are confronted with raw emotion and clarity.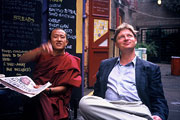 Words of My Perfect Teacher
Directed by Lesley Ann Patten
101 min. / Canada / 2003
Documentary
Hong Kong Premiere
22 March, 7:00 pm
6 May, 3:00 pm
A profile (of sorts) of Tibetan teacher and filmmaker Dzongar Jamyang Khyentse Norbu Rinpoche, director of The Cup and Travellers & Magicians. From the World Cup in Germany to the remote Buddhist kingdom of Bhutan, three students are on a quest they hope will lead to wisdom. The catch is… the teacher. Soccer obsessed, charismatic filmmaker, and citizen of the world, Khyentse Norbu may be one of the most eminent Tibetan Buddhist teachers, but it's a job description he slyly seems to reject at every turn. Featuring appearances by Bernardo Bertolucci, Gesar Mukpo and Steven Seagal; filmed on location in the UK, Bhutan, Canada, the U.S., and Germany. Music by Sting, Tara Slone and Joydrop, Steve Tibbetts, u:man:tek, Kunga 19 and others.
---

*Film titles and screening schedule are subject to change. Please refer to this website for latest program information.
Festival Enquiries
Asia Society Hong Kong Center
Tel: (852) 2103 9511
Email: programhk@asiasociety.org
| | | | | |
| --- | --- | --- | --- | --- |
| Presenting Sponsor |   | Co-presented by |   | Curated by |