Your Idea, I Dance for It
VIEW EVENT DETAILS
'No Country: Contemporary Art for South and Southeast Asia' Programs
Registration at 4:45 pm
Performance starts at 5:00 pm
Performance ends at 6:00 pm
In conjunction with the Guggenheim UBS MAP exhibition No Country: Contemporary Art for South and Southeast Asia, exhibition artist Truong Tan will be featured at Asia Society Hong Kong Center in the closing weekend of the exhibition. Truong Tan's engagement with performance art goes back to the period of his painting What Do We Want?, featured in No Country. A response to cultural conditions of Hanoi during the early 1990s, the painting reflects upon a time when there was as much a sense of an opening of cultural discussion as there were normative hurdles to overcome. As with the artwork, Truong Tan's practice reveals a consciousness of the potential exchange with audience and viewers, his questions and ideas are posed in a direct form, which also characterize his performance style, in which he submits his own body as the site of a continuing dialogue on our understanding of our communities, and the choices made, as well as the ways in which we contribute to such an understanding.
Join Truong Tan in his participatory dance that explores the role of an artist in encouraging people to connect, and reconsider relationships in the developing world where self-interests put us in vulnerable silos in which human values, and the arts, are not protected.
Truong Tan was born in 1963 in Hanoi, Vietnam. He graduated from the Fine Art School Hanoi in 1982, and the University of Fine Art Hanoi in 1989. He served as a lecturer at the latter from 1989 to 1997 before becoming a full-time artist. Following the advent of the Doi Moi (renovation) policy in 1986, which liberalized Vietnam's market policies, there was a resurgent artistic romanticization of Vietnam's past. Truong, for his part, abandoned the country's then-current academicism in favor of a practice focused on the complexities of human psychology and social circumstance. Through painting, drawing, performance, installation, sculpture, and ceramics, Truong challenges social convention and investigates themes of identity and freedom of expression. Most recently, Truong Tan was featured in group exhibition Féminités under the Made in Asia Festival 2014 in Toulouses, France.
Click here to view all programs related to the No Country exhibition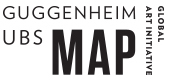 No Country: Contemporary Art for South and Southeast Asia is jointly organized by Asia Society Hong Kong Center and the Solomon R. Guggenheim Foundation, New York, and is a cultural engagement of UBS.
---
All participants grant Asia Society Hong Kong Center a non-exclusive, royalty-free, perpetual, transferable, irrevocable right to use, reproduce, publish and display their image and voice, and any reports, imagery, videos, or other copyright material, provided for or resulting from the sessions, throughout the world in any media, including the right to sub-license to others, including The Solomon R. Guggenheim Foundation, at ASHK's discretion.
Event Details
5 - 6 p.m.
9 Justice Drive, Admiralty, Hong Kong
Buy Tickets
Free admission; Online Registration Required