Write! Post! Print! Art Writing and Criticism in Hong Kong
VIEW EVENT DETAILS
Asia Society Presents: Evenings with ArtAsiaPacific
Evening Panel Discussion
Drink Reception 6:30pm 
Panel Discussion 7:00pm 
Close 8:00pm
---
The fields of art writing, criticism and publishing are all in flux today. Contemporary art is more visible than ever in Hong Kong and the region, yet the digital revolution has shaken up the publishing world and changed how we consume information and even art itself. Hong Kong-based ArtAsiaPacific magazine gathers four writers to discuss the changes, challenges and potentials in writing about art, and what avenues exist for building new communities of readers. We'll hear from: independent writer and culture journalist Vivienne Chow, who also founded the nonprofit Cultural Journalism Campus in 2014; Evelyn Char, art critic, writer, and Senior Research Associate until 2015 at School of Creative Media (City University of Hong Kong); Antony Dapiran, lawyer, author of "City of Protest: A Recent History of Dissent in Hong Kong" (2017) and contributing editor at ArtAsiaPacific; and Karen Cheung, associate editor at Asia Art Archive and a co-founding editor of the online music and culture magazine Still / Loud. The conversation will be moderated by ArtAsiaPacific editor at large, H.G. Masters.
---
Evelyn Char graduated from the University College London with a B.A. in History and M.A. in History of Art. She is an art critic, writer and lecturer based in Hong Kong, with writings published by publications such as Mingpao, Apple Daily, Initium, The News Lens and Zihua. Recent media projects include "As time folds: solo by Ivy Ma" (Aco), "Literature Night 2018" (RTHK TV), and art tours to Documenta and Skulptur Projekte (Sherpas). She is a contributing author of "David Lynch" and co-author of "Farmers' Horizon," a book on the Hong Kong project in Echigo-Tsumari Art Triennial 2015.
---

Vivienne Chow is an award-winning journalist and critic specialising in arts, culture and cultural politics. She currently works as an independent writer and contributes to international media outlets including BBC, Variety, Quartz, Artsy, as well as the South China Morning Post. She is the recipient of the IJP Premium Fellowship Award 2018 by the Internationale Journalisten-Programme in Germany. Vivienne is also the founder of Cultural Journalism Campus, a non-profit educational outfit promoting arts and culture among young people and children through the practice of cultural journalism, art criticism and storytelling.
---
Karen Cheung is a writer and editor from Hong Kong. She is currently an associate editor at Asia Art Archive and a co-founding editor of Still / Loud, an online magazine on music and culture in Hong Kong. She was previously a senior reporter at Hong Kong Free Press. She has written for ArtAsiaPacific, Al Jazeera, The Offing, and LARB China Channel, and others.
---
Antony Dapiran is a Hong Kong-based writer, lawyer and photographer, and the author of City of Protest: A Recent History of Dissent in Hong Kong (Penguin, 2017). He is a contributing editor of Art Asia Pacific magazine. He has published cultural criticism in Art Asia Pacific, Cha and LA Review of Books China Channel, memoir in Chart Collective, and business and political commentary in media outlets including CNN, Australian Financial Review, The Age/Sydney Morning Herald, Nikkei Asia Review and Hong Kong Free Press. A fluent Mandarin speaker, Antony has resided between Hong Kong and Beijing for over twenty years.
---

H.G. Masters is a writer, editor-at-large and Almanac editor at ArtAsiaPacific. Additionally he has written catalogue essays about artists including Ha Chong-hyun, Haegue Yang, Shinro Ohtake, Monir Shahroudy Farmanfarmaian, Hajra Waheed, Aslı Çavuşoğlu, Nuri Kuzucan, Şener Özmen, and Tsherin Sherpa.
Co-presented with ArtAsiaPacific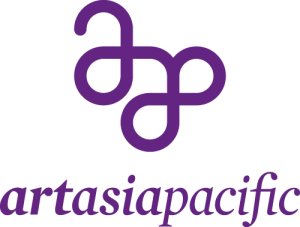 Event Details
6:30 - 8 p.m.
Asia Society Hong Kong Center, 9 Justice Drive, Admiralty
Register Now
Asia Society Members/Friends of ArtAsiaPacific $200; Non-members $350

Add to Calendar
20181024T103000
20181024T120000
UTC
Asia Society: Write! Post! Print! Art Writing and Criticism in Hong Kong
Asia Society Hong Kong Center, 9 Justice Drive, Admiralty
---