Travels in a Dervish Cloak
VIEW EVENT DETAILS
Evening Conversation
Drinks Reception 6:30pm
Conversation 7:00pm
Q&A and Booksale 7:45pm
Close 8:15pm
---
Spellbound by his grandmother's Anglo-Indian heritage and the exuberant annual visits of her friend the Begum, Isambard Wilkinson became enthralled by Pakistan as an intrepid teenager, eventually working there as a foreign correspondent. Seeking the land behind the headlines, Bard sets out to discover the essence of a country buffeted by instability and political turbulence. What of the old, mystical Pakistan has survived and what has been destroyed? His funny, hashish and whisky scented travel book from the frontline is full of open-hearted delight and a poignant lust for life. Travels in a Dervish Cloak was shortlisted for the 2018 Stanford Dolman Travel Book of the year and was a Spectator, Daily Mail, New Statesman and Evening Standard Book of the Year.
---
Praise from the Press
"A modern classic... each adventure brings its own illumination." — Jason Goodwin, The Oldie
"Enchanting and exuberant, witty, poignant and deeply evocative." — Jerome Starkey, The Times
"A discursive, funny, moving portrait of Pakistan, one of the most opaque and difficult and complex of countries, but here rendered in bright chiaroscuro and with obvious affection. It's a brilliant debut by a major new talent." — William Dalrymple, The Spectator
---

Isambard Wilkinson was born in 1971. As a young boy in Ireland, he listened to family stories of adventurous botanists and artists, sailors and soldiers who travelled through China and Africa, India and Albania. It fired an urge to roam. Expelled from school at 15, after university he was refused entry into the Royal Marines and instead worked for Country Life magazine before leaving to travel throughout Pakistan, an ambition curtailed by kidney failure. After a stretch on dialysis and his first kidney transplant, he became a foreign correspondent for the Daily Telegraph in Spain, and then in Pakistan, where he completed his travels, the subject of this book. He is now a journalist based in Hong Kong.

Qasim Nauman reported from Pakistan for a decade, writing on security, politics, foreign affairs and human rights for The Wall Street Journal, Reuters and Newsweek, among others. He is currently an editor at the Asia-Pacific news desk of AFP in Hong Kong. (Moderator)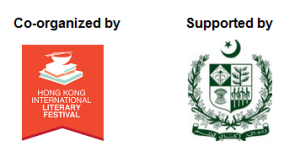 Event Details
6:30 - 8 p.m.
Asia Society Hong Kong Center, 9 Justice Drive, Admiralty
Register Now
Free Admission; Online Registration required

Add to Calendar
20180423T103000
20180423T120000
UTC
Asia Society: Travels in a Dervish Cloak
Asia Society Hong Kong Center, 9 Justice Drive, Admiralty
---