Richard Camber and the Mari-Cha Lion
VIEW EVENT DETAILS
Evening Presentation 
Registration: 6:45pm
Discussion: 7:00pm
Close: 8:00pm
 
Spanning as it does the worlds of Islamic art and medieval western art, the monumental bronze sculpture known as the Mari-Cha Lion is perhaps the most important discovery to have been made in the field of sculpture in the last 25 years. Since its acquisition by a private collector based in Hong Kong, it has been exhibited at the Metropolitan Museum of Art in New York, the Kunsthistorisches Museum in Vienna, the Museum of Islamic Art in Doha, the Royal Academy in London and the Musée du Louvre in Paris. Often compared to the best-known example of Islamic metalwork, the large figure of a Griffin in Pisa, this evening's lecture will focus on the ways in which the Lion both resembles the Pisa sculpture and differs from it. It will be suggested that, from the stylistic point of view, it has more in common with the sculpture that was produced in the Italian province of Apulia in the late 11th and early 12th century, a region that, at various times during the Middle Ages, was ruled over , governors representing the Byzantine Emperor in Constantinople and the Norman Kings of Sicily. Attention will also be paid to the original location of the Lion and it will be argued that it may once have served to decorate the throne room of one of the Norman monarchs.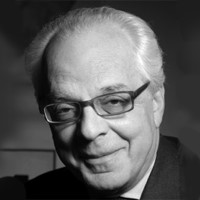 Richard Camber's academic career started with doctoral research on medieval Italian painting at the British School in Rome before being appointed to the Department of Medieval and Later Antiquities at the British Museum, where he was responsible for the Byzantine and Early Medieval Collections. In 1977, he was elected a Fellow of the Society of Antiquaries of London (FSA). In 1978, he was invited to join Sotheby's to catalogue the medieval works of art in the Robert von Hirsch Collection, the first auction in which two objects were sold for more than £1m each. He subsequently became the Senior Director of the Works of Art Division and a member of the Executive Committee of the Board of Directors in London. Over the years, he has contributed many articles and reviews on Medieval art and continues with his academic research as a member of the Pisa Griffin Research Project, an international research project based at the School of Oriental and African Studies in London which is studying the development of bronze sculpture in the Mediterranean region during the11th and 12th centuries, particularly in the Islamic world.
Sponsor:

Event Details
6:45 - 8 p.m.
Asia Society Hong Kong Center, 9 Justice Drive, Admiralty
Register Now
Free admission. Online registration is required.