Opportunity Festival
VIEW EVENT DETAILS
Asia Society Global Education Series
Experience. Excite. Inspire.
*Suitable for students from aged 10 and above, their parents, and teachers.
For inquiries, please contact info@ownacademy.co or 2850 4207
---
We are now accepting early bird workshop sign-ups for groups of 20+ students. Please contact info@ownacademy.co or 2850 4207.
---
如欲瀏覽中文版請按此。Click here for the Chinese version.
---
The world is rapidly globalizing. Globalization is no longer the wave of the future; it is the present. Innovations in the way business are conducted across borders in the global economy and technological advances are revolutionizing all facets of our lives.
Opportunity Festival is a collaborative program of U.S. Consulate Hong Kong and Macau, Asia Society Hong Kong Center, Hong Kong American Centre, and American Chamber of Commerce, and produced by OWN Academy. The goal of Opportunity Festival is to expose a broad swath of Hong Kong youth to alternative pathways to success via 21st Century skills focusing on creativity, innovation, and entrepreneurship.
With an extensive network of partners, we have invited companies such as Facebook, Google Earth, Tesla, Thomson Reuters, Hong Kong Academy of Performing Arts, SCAD, Otis Elevator, Modern Terminals Limited, Under Armour, Hong Kong Design Institute, Jane Goodall Institute, Godzpeed, D-Reality Consultancy Limited, Hosbby, Time Auction, AFS Intercultural Exchanges, Walk in Hong Kong, Snapask, JobDoh, Young Maker Change Maker, Baker and Bloom, and many more to join us in engaging Hong Kong youth on these themes:
Career Pathways of the Future
Cultural Exchanges
Arts and Media experiences
Innovation
Entrepreneurship
Fashion Show
Hands-on Experiences
Film Screening
Drone Flying Experiences
English/ Communication Workshops
International Exposure
Scholarships
This festival is about experiences, interactive workshops, behind the scenes, look at the innovation within companies, actionable advice, and ideas to foster an entrepreneurial spirit to break all boundaries. Upper secondary, early university, and vocational study students, parents and teachers are welcome.
The first 200 students signed up and will have the opportunity to win prizes or exclusive experiences on the day at the festival.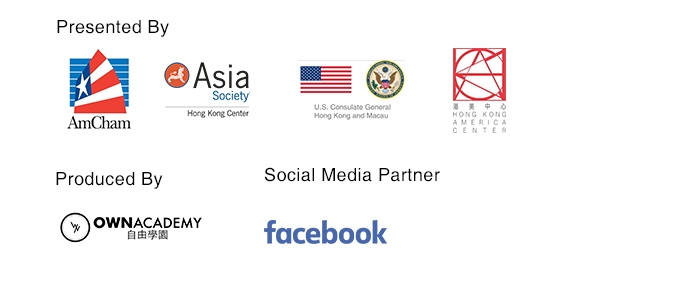 Event Details
9 a.m. - 4 p.m.
Lok Sin Tong Yu Kan Hing Secondary School, 3 Fu Yue Street, Wang Tau Hom, Hong Kong
Register Now

Add to Calendar
20180128T010000
20180128T080000
UTC
Asia Society: Opportunity Festival
Lok Sin Tong Yu Kan Hing Secondary School, 3 Fu Yue Street, Wang Tau Hom, Hong Kong
---
Join the Facebook Event »