The Metropolitan Opera大都會歌劇院 — MOZART's Così Fan Tutte 莫札特 《女人皆如此》
VIEW EVENT DETAILS
Afternoon Screening with Intermission
Registration登記 2:45pm 
Screening 放映會3:00pm 
Intermission 中場休息5:47pm 
Close 結束7:45pm
Approx. running time  236 min. 片長約236分鐘
Sung in Italian with Chinese / English Subtitles.
Intermission is one hour long.
以意大利語演譯並配以中/英文字幕
中場休息一小時
---
A winning cast comes together for Phelim McDermott's clever vision of Mozart's comedy about the sexes, set in a carnival-esque, funhouse environment inspired by 1950s Coney Island—complete with bearded ladies, fire eaters, and a Ferris wheel. Manipulating the action are the Don Alfonso of Christopher Maltman and the Despina of Tony Award–winner Kelli O'Hara, with Amanda Majeski, Serena Malfi, Ben Bliss, and Adam Plachetka as the pairs of young lovers who test each other's faithfulness. David Robertson conducts.
莫札特這齣與性有關的喜劇在費利姆·麥克德莫特的視角下以絕妙卡司重現,設定在以1950年代康尼島為靈感來源的嘉年華式歡欣場景—加上有鬍子的女人、吞火人和摩天輪。演員包括飾演阿方索先生的克里斯多佛·麥爾特曼,而由東尼獎得主凱利·奧哈拉飾演黛絲賓娜,還有亞曼達·瑪潔斯琪、瑟蓮娜·馬爾菲、班·布利斯、和亞當·普萊西塔飾演想要測試對方忠誠的年輕愛侶。大衛·羅伯森指揮。
---
The Met: Live in HD @ Asia Society Hong Kong Center
Schedule
July 28 Norma
August 11 The Exterminating Angel
Co-organized by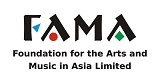 ---
Met Opera Intermission Dining at AMMO
AMMO呈獻大都會歌劇中場晚餐
Opera x Dining is always a perfect match. Complete the fabulous opera performance with AMMO's delightful 2-course meal with signature cocktail at $300 only, upon presenting your on-day Metropolitan Opera ticket (physical or e-version). Besides, guest can also enjoy other dishes at 15% discount. Exclusively available on the three screenings days with LIMITED SEATS only, advance booking is recommended.
歌劇x美餚堪稱完美搭配。現憑門票(實體票或電子票),即可於歌劇中場休息時段內,以優惠價$300享用AMMO二道菜嚐味餐單及特色雞尾酒,體驗大都會歌劇與西班牙美食之完美結合。除此優惠,客人更可以85折享用餐廳的單點菜餚。優惠只適用於以上放映會日,座位有限,敬請預約。

 BOOK訂座: 2537 9888 / www.ammo.com.hk
*10% service charge applies 另加一服務費
AMMO Met Opera menu
Event Details
2:45 - 7:45 p.m.
9 Justice Drive, Admiralty, Hong Kong
香港金鐘正義道九號亞洲協會香港中心
Buy Tickets
Asia Society Members / FAMA members / Students / Seniors $180; Non-members $230; 4-person Family Bundle $680

Add to Calendar
20180818T064500
20180818T114500
UTC
Asia Society: The Metropolitan Opera大都會歌劇院 — MOZART's Così Fan Tutte 莫札特 《女人皆如此》
9 Justice Drive, Admiralty, Hong Kong 香港金鐘正義道九號亞洲協會香港中心  
---