The Met: Live in HD
VIEW EVENT DETAILS
*Please note the starting time varies with each opera. 
---
MUHLY's Marnie composed by NICO MUHLY
July 28, 2019
Registration 登記 2:45pm
Screening 放映會 3:00pm
Close 結束 6:00pm
Composer Nico Muhly unveils his second new opera for the Met with this gripping reimagining of Winston Graham's novel, set in the 1950s, about a beautiful, mysterious young woman who assumes multiple identities. Director Michael Mayer and his creative team have devised a fast-moving, cinematic world for this exhilarating story of denial and deceit, which also inspired a film by Alfred Hitchcock. Mezzo-soprano Isabel Leonard sings the enigmatic Marnie, and baritone Christopher Maltman is the man who pursues her—with disastrous results. Robert Spano conducts.
---
PUCCINI's La Fanciulla del West普契尼 《西部女郎》composed by GIACOMO PUCCINI
August 4, 2019
Registration 登記 2:15pm
Screening 放映會 2:30pm
Close 結束 6:15pm
Soprano Eva-Maria Westbroek sings Puccini's gun-slinging heroine in this romantic epic of the Wild West, with the heralded return of tenor Jonas Kaufmann in the role of the outlaw she loves. Baritone Željko Lučić is the vigilante sheriff Jack Rance, and Marco Armiliato conducts.
女高音伊娃瑪麗亞韋斯特布魯克 (Eva-Maria Westbroek) 在這部浪漫的荒野西部史詩中,飾演普契尼筆下在槍林彈雨中生活的女英雌,男高音約納斯考夫曼 (Jonas Kaufmann) 在萬眾期待下重回舞台演繹女主角愛上的歹徒,而治安警長傑克朗斯則由男中音澤利科盧西奇 (Željko Lučić) 擔綱演出。本劇由馬可阿爾米力亞多 (Marco Armiliato) 指揮
---
BIZET's Carmen 比才《卡門》composed by Georges Bizet
August 11, 2019
Registration 登記 2:15pm
Screening放映會2:30pm
Close結束 6:00pm
Mezzo-soprano Clémentine Margaine reprises her remarkable portrayal of opera's ultimate seductress, a triumph in her 2017 debut performances, with impassioned tenor Roberto Alagnaas her lover, Don José. Louis Langrée conducts for Sir Richard Eyre's powerful production, a Met favorite since its 2009 premiere.
女中音克萊門婷馬蓋恩 (Clémentine Margaine) 在2017首演卡門即獲極高的肯定。這次她將再演歌劇界中的終極誘惑者,搭配慷慨激昂的男高音羅伯托阿拉格納 (Roberto Alagna) 飾演愛人唐荷西。此劇為理查德艾爾爵士 (Sir Richard Eyre) 隆重巨獻,由路易斯朗格 (Louis Langrée) 指揮,自2009年首映以來一直是大都會歌舞團最受歡迎的劇作。
---
Co-organized with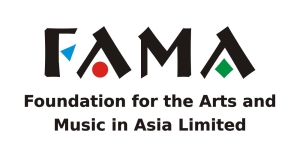 ---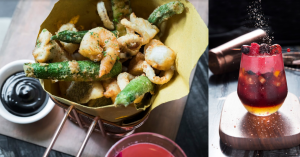 Met Opera Dining at AMMO 
Opera x Dining is always a perfect match. Enjoy the fabulous opera performance with lunch/dinner at AMMO. Upon presenting your on-day Metropolitan Opera ticket (physical or e-version) enjoy a 15% discount on the a la carte menu. Exclusively available on the three screenings days with LIMITED SEATS only, advance booking is recommended.
歌劇x美餚堪稱完美搭配。現憑門票(實體票或電子票),客人可以85折享用餐廳的單點菜餚。優惠只適用於以下放映會日,座位有限,敬請預約。
BOOK訂座: 2537 9888 / www.ammo.com.hk
*10% service charge applies 另加一服務費
Event Details
Sun 28 Jul 2019 - Sun 11 Aug 2019
2:45 - 6 p.m.
Asia Society Hong Kong Center, 9 Justice Drive, Admiralty, Hong Kong
Buy Tickets
Asia Society Members / FAMA members / Students / Seniors $180; Non-members $230; 4-person Family Bundle $680

Add to Calendar
20190728T064500
20190811T100000
UTC
Asia Society: The Met: Live in HD
Asia Society Hong Kong Center, 9 Justice Drive, Admiralty, Hong Kong
---