Laughter Yoga: Practice Happiness & Create Your Positive Loop with Amy Chan of Apricot Body and Mind Expressive Arts Nourish Center 中文:"大笑瑜伽:練習快樂、正向循環**Cantonese**
VIEW EVENT DETAILS
International Day of Yoga 2018
Class location: Roof Garden
---
Laughter Yoga is a revolutionary idea — simple and profound. It was invented by Dr. Madan Kataria, a physician from Mumbai, India in 1995 and has become a worldwide phenomenon with more than 10,000 social laughter clubs in 70 countries. The concept of Laughter Yoga is based on the scientific fact that the body cannot differentiate between fake and real laughter; one gets the same physiological, psychological and social benefits. 
In this session, you are going to experience both the stimulating and cooling elements of laughter yoga in a group, explore and expand your possibilities, and learn to be a smart "person in charge" for your happiness and health!
大笑瑜伽(Laughter Yoga) 是一項革命性的群體帶氧活動,由印度醫生Dr. Madan Kataria 於1995年發明,現時已普及至全球超過七十個國家。科學研究顯示,人的大腦不能分辨真笑與假笑,兩者都能刺激大腦釋放「快樂」賀爾蒙胺多芬,提升心情,為人們帶來生理、心理和社交的益處。
 在這節愉快的活動,你將會與其他參加者一同體驗大笑瑜伽的「動」、「靜」元素,透過呼吸練習、大笑練習和靜心放鬆練習去放鬆紓壓、探索和拓展你的可能性,以及更重要的,學習在生活中選擇快樂和健康!
---
Amy Chan is a laughter yoga/yoga teacher, counselling psychologist, and Japanese toys & games teacher. Amy's laughter yoga smoothly integrates together her rich knowledge and sunny personality. She believes that life is full of colors and blessings, and everyone should be encouraged to live up to their sparkly best. She is well-known for her unique classes that include laughter yoga with positive psychology and expressive arts therapy and is always invited to teach at local universities, NGOs, as well as local and international schools. She had also been a guest speaker at the Conscious Festival Hong Kong (2018), International Yoga Day (2017), International Laughter Yoga Conference (2016) and Learning and Teaching Expo (2016).  Amy Chan will be assisted by Debbie Tsang (Laughter Yoga Leader) 

身兼大笑瑜伽導師、瑜伽及自然療法導師、輔導心理學家、瑜伽導師及日本玩具遊戲導師,Amy 的大笑瑜伽融合了她豐富的學識和溫柔陽光個性。她相信生命充滿色彩和祝福,鼓勵每個人去活出真我。她常獲邀為大專院校、中學及社福機構設計專題課程及培訓同工,曾獲邀於Conscious FestivalHK 2018 by Green is the Next Black、國際瑜伽日–香港(2017)、教育博覽–香港(2016)、Friso, 肚仔輕鬆體驗嘉年華2016擔任專題講者分享大笑瑜伽與正向心理學,亦於共融研討會–香港(2017)擔任嘉賓講者作表達藝術治療與輔導的專題工作坊。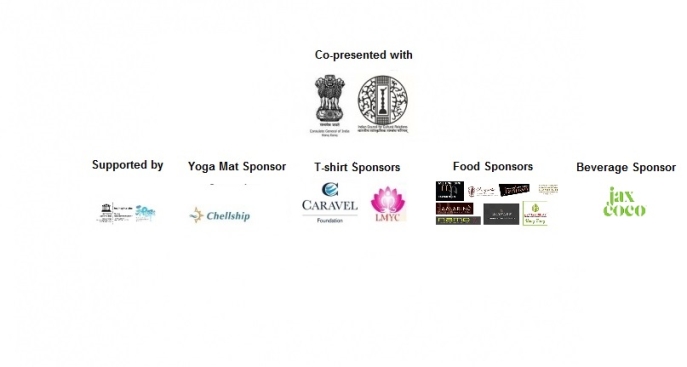 Event Details
4:15 - 5:15 p.m.
Asia Society Hong Kong Center, 9 Justice Drive, Admiralty, Hong Kong
Buy Tickets
HK$20/per class; Online registration required

Add to Calendar
20180617T081500
20180617T091500
UTC
Asia Society: Laughter Yoga: Practice Happiness & Create Your Positive Loop with Amy Chan of Apricot Body and Mind Expressive Arts Nourish Center 中文:"大笑瑜伽:練習快樂、正向循環**Cantonese**
Asia Society Hong Kong Center, 9 Justice Drive, Admiralty, Hong Kong
---