Hummus the Movie
VIEW EVENT DETAILS
The 17th Hong Kong Jewish Film Festival
Double Feature with The Chop
It is safe to say hummus is a delicious staple of worldwide cuisine. This documentary takes us to Israel, where hummus is a national dish, to meet three passionate hummus aficionados and hear their stories.
Jalil is a young Christian-Arab who has taken over his family's hummus restaurant. Eliyahu is a former 'drop out' who has embraced the Hasidic Jewish community, opening a chain of successful kosher hummus restaurants. And perhaps most inspirational is Suheila, the only woman to own her own business in the Arab market. She won the Golden Pita Award for Best Hummus, beating 10 men for the title. Combining the stories of each individual's personal journey with historical hummus facts and delicious footage of the hummus-making process, director Oren Rosenfeld's documentary shows how the food has positively affected Israeli culture—and is even able to transcend religious and political divides.
*Hummus will be served.
---
The Chop

Directed by Lewis Rose
17 mins | UK | 2015 | Short / Comedy | English
Yossi, a charismatic and young kosher butcher, loses his job. Failing to find a new one, he decides to disguise himself as Yusuf in order to get work at a Halal butchers. Can he put on a convincing performance whilst keeping his Jewish identity intact?
Awards:
Palm Springs Shorts Fest: Audience Award – Best Live Action
Krakow International Film Festival: Audience Award – Best Film of the Festival
Cleveland International Film Festival: Best Comedy Short
Nominations:
Palm Springs Shorts Fest: Best Short
Rhode Island Flicker Fest: Best Short
Athens Ohio International Film Festival: Best Short
Manhattan International Film Festival: Best Short
Cardiff Independent Film Festival: Best Short
Co-presented with: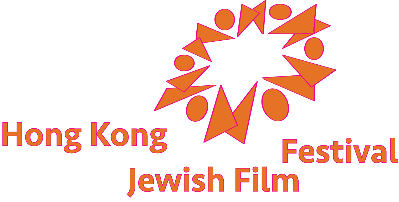 Event Details
Asia Society Hong Kong Center, 9 Justice Drive, Admiralty
Buy Tickets
$90 General Admission; $80 Students / Seniors

Add to Calendar
20161122T110000
20161122T122500
UTC
Asia Society: Hummus the Movie
Asia Society Hong Kong Center, 9 Justice Drive, Admiralty
---