The Future of Work in the Age of Artificial Intelligence: Vocational Education and Training
VIEW EVENT DETAILS
J.P. Morgan-Asia Society One Step Ahead Series
Symposium
Registration 8:30am
Symposium 9:00am
Lunch 12:00pm
---
The program is by invitation only. If you would like to attend or have any questions, please email programhk@asiasociety.org.
---
In today's age of artificial intelligence (AI), vocational education and training (VET) has never been more critical, playing an increasingly crucial role in economic development and competitiveness, and constituting an integral part of education and training systems globally. VET can address the skills mismatches and talent shortages, resulting in a faster transition into the workplace, and countries that have it at the core of their curriculum have been successful in nurturing a highly skilled labor force. While various challenges remain around the world vis-à-vis establishing or strengthening VET systems, countries are more committed to nurturing a workforce with the relevant skillset to drive forward their economies in the 21st century. The symposium builds on discussions from our gathering in Beijing last November to explore VET systems around the world, and cross-sector efforts internationally and in China to develop a highly skilled labor force in the context of the future of work. 
Keynote Address | The Current State of China's Workforce
As China's economy continues to move up the value chain, it has brought about greater urgency to equip the country's labor force with the needed skills to succeed in the current technology-centric era. The address examines how the country's VET system can help solve varied labor challenges.
Panel I | Vocational Education and Training: Global Best Practices
With increased focus on AI, VET plays a key role towards accelerating workforce readiness. While in some countries – notably Germany and Switzerland – the dual education system combining education at a vocational school with apprenticeships is a model ingrained in their education fabric, VET is allocated limited funding and seen as an unfavorable alternative pathway in much of the developing world. This session looks at VET systems around the world to exchange best practices.
Claire Courteille-Mulder, Director, Country Office for China and Mongolia, International Labour Organization
Shanti Jagannathan, Principal Education Specialist, Asian Development Bank
Pauline Musset, Policy Analyst, Vocational Education, Organisation for Economic Cooperation and Development
Fang Jin, Deputy Secretary General, China Development Research Foundation (Moderator)
---
Panel II | Vocational Education and Training in China: Addressing the Battle for Technology Talent
The Chinese leadership has strengthened its commitment vis-à-vis VET to address a myriad of national challenges, including an ever declining workforce population and a critical shortage of skilled talent, as the country aims to become a world leader in AI by 2030. This session focuses on the latest cross-sector efforts to nurture the next generation, and actions by industry to set in place training systems at work to ensure its employees are equipped with the needed skillset.
Oskar Heer, Director, HR Joint Venture Support & Vocational Training, Daimler Greater China
Jason Tsao, Artificial Intelligence Lead, Greater China Region, Microsoft
Sponsored by: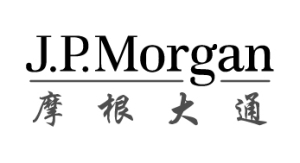 Event Details
9 a.m. - 1 p.m.
Shangri-La Hotel Beijing, 29 Zizhuyuan Rd, ZiZhu Qiao, Haidian Qu, Beijing Shi, China, 100089

Add to Calendar
20181108T010000
20181108T050000
UTC
Asia Society: The Future of Work in the Age of Artificial Intelligence: Vocational Education and Training
Shangri-La Hotel Beijing, 29 Zizhuyuan Rd, ZiZhu Qiao, Haidian Qu, Beijing Shi, China, 100089
---