Digital Challenges to the International System
VIEW EVENT DETAILS
Late Afternoon Forum
Registration 4:30pm
Discussion 5:00pm
Reception 7:15pm
---
The Foresight and Regional Strategies Series ("Johns Hopkins SAIS FORESIGHT") was established at the Johns Hopkins SAIS in 2017 to provide a forum for leaders in academia, industry and not-for-profits to discuss pressing international affairs on an annual basis. FORESIGHT aims to become the premier university-led conference on international affairs outside of the United States. The inaugural iteration of FORESIGHT will be held in partnership with Asia Society Hong Kong Center.
Opening Keynote Remarks
Francis Gavin, Director, Henry A. Kissinger Center for Global Affairs & Giovanni Agnelli Distinguished Professor, Johns Hopkins SAIS
Panel 1 | Digital Intelligence and Global Security
Experts will discuss digital aspects of military and political security.
Sean Kanuck, Director of Future Conflict and Cyber Security, IISS
Dan Kelly, Senior Security Researcher, Area 1 Security
Thomas Rid, Professor of Strategic Studies, Johns Hopkins SAIS
Giuliana Auinger, Director, Technology Sector Lead, Global Strategy Group, KPMG China (Moderator)

---

Keynote Remarks | The U.S. Dollar and International Financial System in the Digital Age
The age of the dollar as the dominant global reserve currency is drawing to an end. What will replace it? Digital cryptocurrencies, SDRs, regional reserve currencies, and gold are all contenders. Will this new system emerge before another financial crisis overwhelms the existing incoherent framework? A hybrid such as a gold-linked SDR recorded on a distributed ledger is a likely outcome. 
James Rickards, Editor, Strategic Intelligence
Panel 2 | Digital Disruption to the International Financial System
Experts will discuss digital technologies and their impacts on financial competition in the international economic system.
Sabrina Lin, Vice President of Advancement, Hong Kong University of Science and Technology 
James Rickards, Editor, Strategic Intelligence
John Lipsky, Peter G. Peterson Distinguished Scholar, Johns Hopkins SAIS Henry A. Kissinger Center for Global Affairs (Moderator)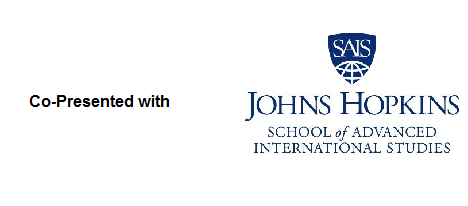 Event Details
4:30 - 7:15 p.m.
Asia Society Hong Kong Center, 9 Justice Drive, Admiralty
Buy Tickets
$150 Asia Society members/ Johns Hopkins SAIS Alumni; $250 Non-members

Add to Calendar
20180531T083000
20180531T111500
UTC
Asia Society: Digital Challenges to the International System
Asia Society Hong Kong Center, 9 Justice Drive, Admiralty
---